Boohoo, Boohoo MAN, Pretty Little Thing & Nasty Girl Summer Party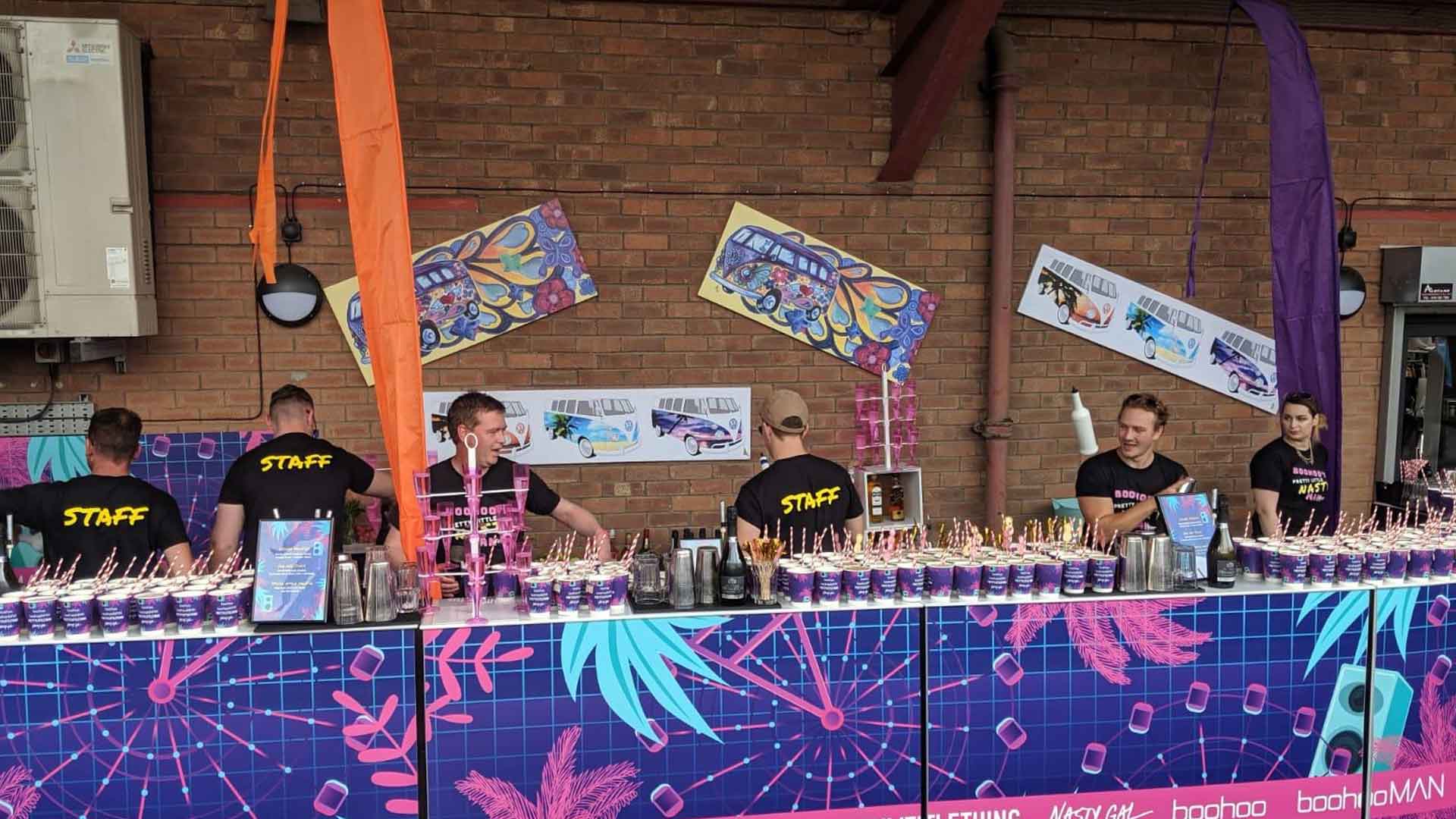 This summer we were delighted to host an event with a difference for the eight hundred combined staff of popular clothing brands Boohoo, Boohoo MAN, Pretty Little Thing and Nasty Girl. Our brief was simple; we were tasked with creating a themed bar serving a mix of cocktails, spirit mixers and Prosecco. There were only two conditions, the drinks had to be both highly instagramable, as you would expect, and served fast! With time being of the essence, our flair bartenders had to be on top form, not only creating delicious cocktails that looked great but preparing them at speed.
Fast, Bespoke, Unique
We worked with the client, who had a pre-set budget, to figure out the best way to fulfill the brief and deliver the best value for money. On the day of the event, we set up a branded bar over 12 metres long, serviced by fourteen staff, which included a dedicated event manager to ensure everything ran smoothly.
The bars included a modern, colourful bar back design with the four company logos, fresh cocktail ingredients, spirit mixers and Prosecco, as per the brief.
Of a total of 4,500 drinks served on the day, 2,000 cocktails were served in the first 90 minutes of the event and overall, our bartenders served a staggering 100 drinks each per hour… talk about fast and furious!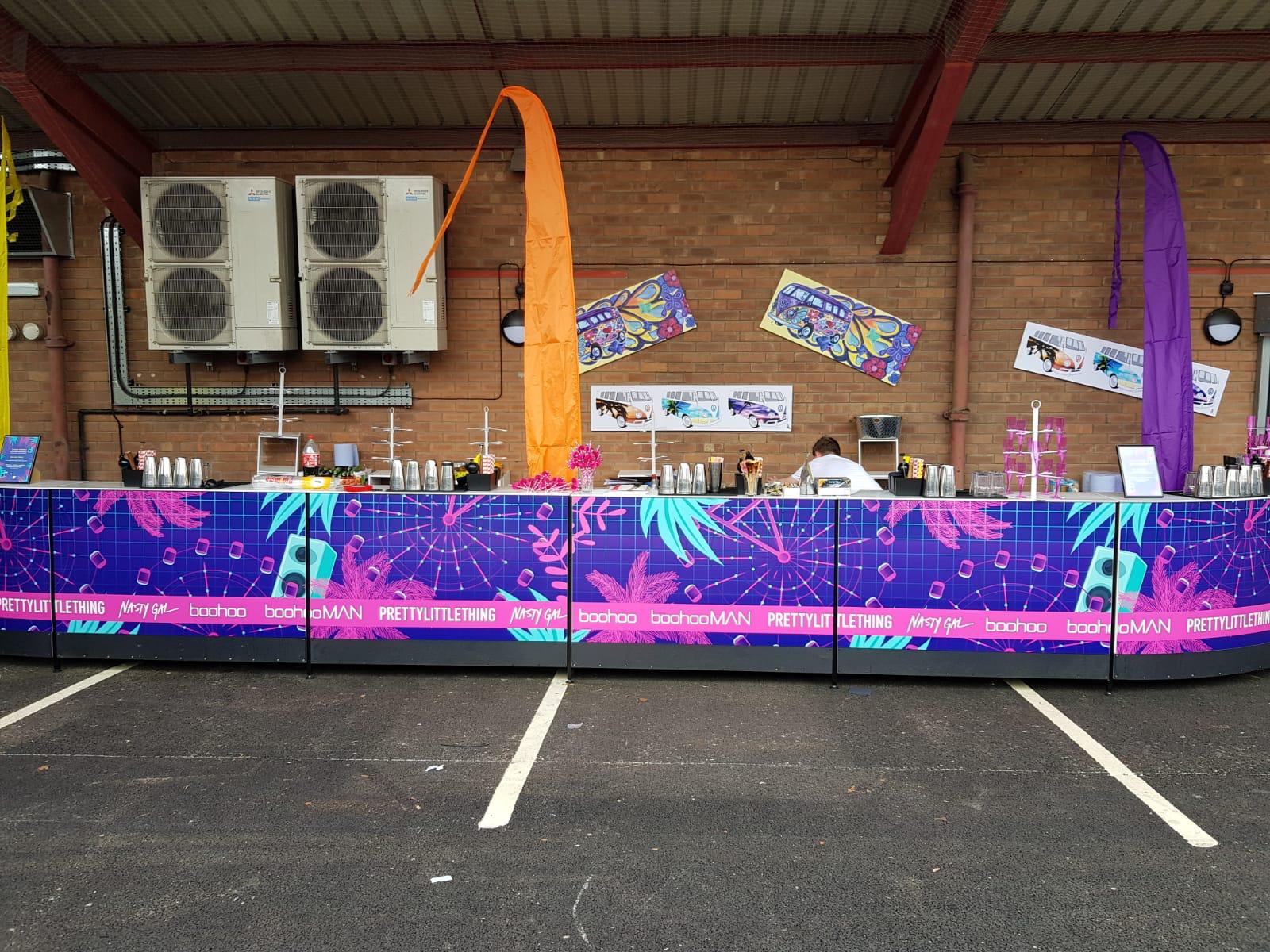 Great Atmosphere!
The cocktails were served in bespoke, branded paper cups, matching the bar back design with colourful paper straws, interspersed with Prosecco trees – we're not sure you can get any more Instagramable than that!
The atmosphere at the event was fantastic and our bartenders created a real buzz, serving drinks but also putting on a show. We received excellent feedback from the staff attending the event and in turn, our staff really enjoyed being part of something a little different, with the fast paced element adding a little bit of competitive edge amongst the team.