Cocktails Of The World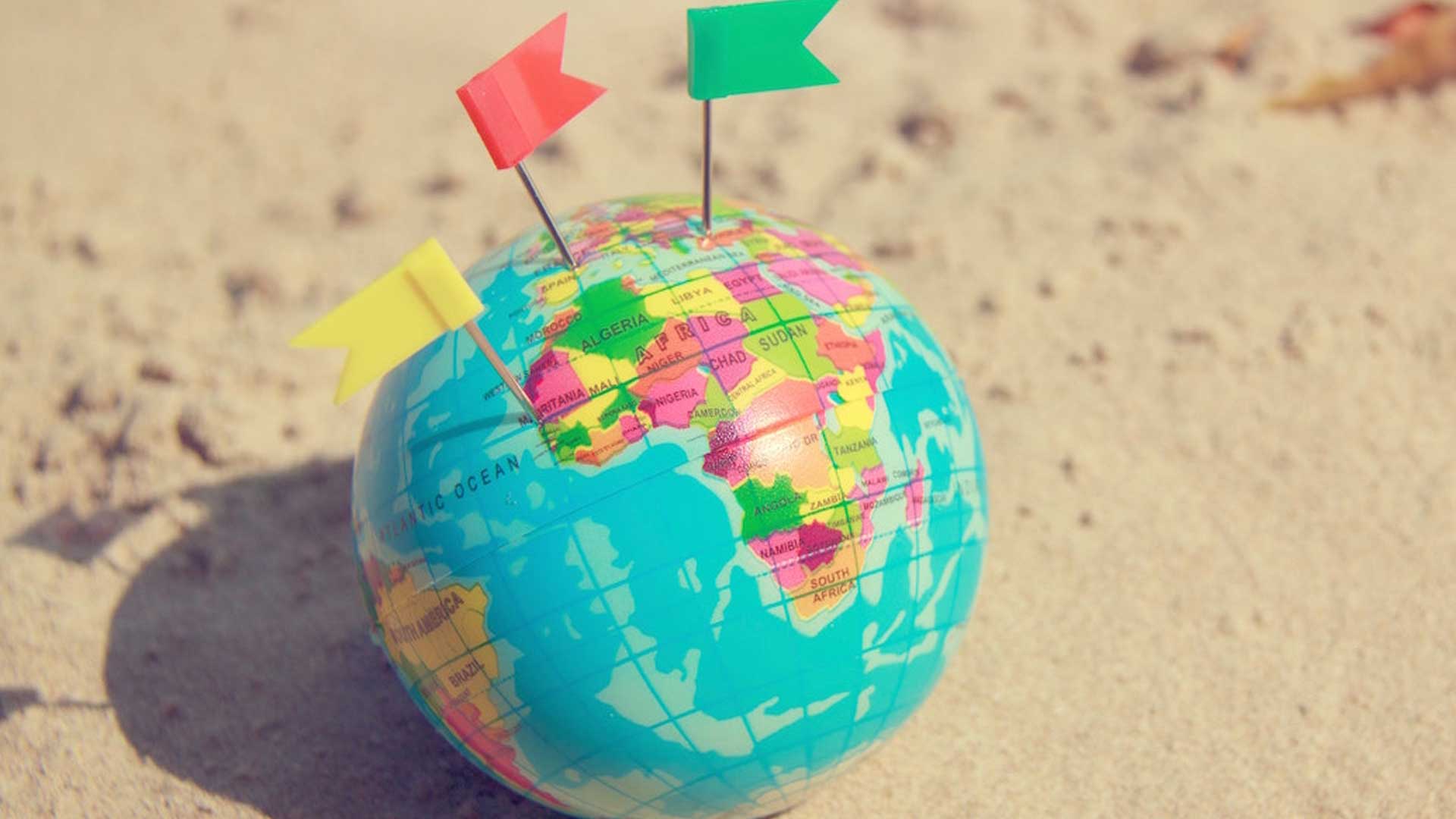 Cocktails Of The World
We chose our favourite cocktails of the world so that you can travel the globe in a glass, without leaving the comfort of the bar!
If you love cocktails and travelling, our guide to the tastiest cocktails of the world just might be the inspiration you need to pack your suitcase… or at the very least try these delicious drinks on a night out and imagine that you're jet-setting to more exotic locations!
Around The World In Seven Cocktails
We couldn't possibly cover every drink or country in our quick guide, but these are the ones that we consider essential for a well-rounded cocktail-inspired trip around the globe:
Moscow Mule

– A list of cocktails of the world wouldn't be complete without this popular favourite from Russia – a simple but spicy drink that ticks all the boxes. The combination of vodka, ginger beer and lime juice offers a real kick, and it's especially delicious served in a traditional copper mug.
Singapore Sling –

If you've never tried this famous cocktail, invented by barman Ngiam Tong Boon, it's time to change that! A complicated mix of gin, Cointreau, Grenadine, pineapple and lime juice, with a dash of bitters, the Singapore Sling has been wowing cocktail lovers for over a century.
Mojito –

What summer evening isn't improved with the addition of a mojito or two? This traditional Cuban cocktail is one of the world's most popular muddled drinks, thanks to the perfect combination of white rum, lime, mint and sugar. It's so refreshing, it's as if summer was invented for the mojito, rather than the other way around!
Negroni

– The perfect aperitif for an Italian meal is the delicious Negroni – a 1:1:1 ratio of gin, Campari and sweet vermouth, stirred and served over ice with a slice of orange. Despite Campari and sweet vermouth being quite old-fashioned drinks, the Negroni itself is as popular now as it was in its heyday.
Manhattan

– Perhaps the most iconic American cocktail, the Manhattan is traditionally made with rye whiskey but works with any kind of bourbon. Served in a cocktail glass with a cherry, this classic mix of whiskey, sweet vermouth and a dash of Angostura bitters is as sophisticated and classy as a night out in New York.
Kenyan Dawa

– We love a muddle, and this African classic doesn't disappoint. Vodka, honey, brown sugar and lime muddled over crushed ice makes this the perfect cocktail for hot summer nights on the Kenyan plains – or your favourite local cocktail bar if that's a little too far. 'Dawa' means medicine in Swahili, but we can't attest to the healing properties of this drink!
Pavlova

– As close to a national cocktail as Australia has, the pavlova really is like the delicious dessert in a glass! It's an egg white and vodka-based drink that's shaken to emulsify the egg, before the addition of ingredients like apricot brandy and Yellow Chartreuse give it a sweet and sour kick.
You may not have the time or funds to jet off to all of these locations, but you could drop us a line and book one of our mixologists to come along for a 'cocktails of the world' themed party and mix these up for your guests instead!
Tailored To Meet Your Needs
Choose one of our bespoke bar hire options and you'll have the freedom to create a truly unique experience for your guests. Our bars can be personalised with your own branding, while there's even the option to tailor your cocktail menu so that it fits with a wider theme.
You'll have a great selection of cocktails to choose from, ranging from the traditional to something a little more out-there.
Hiring a cocktail bar for your next corporate event is also a great way to get people talking and break the ice.
We have a full team of mixologists and flair bartenders on hand to entertain your guests and bring everyone together for a corporate event with a difference.
Speak with an Expert Mixologist
Creating the ultimate mobile bar experience for your corporate event is just a phone call away.
Our expert mixologists listen to your goals, dreams and help you create the ultimate event.
Take advantage of a no-obligation consultation and click the button below to get started.