Christmas Office Party Tips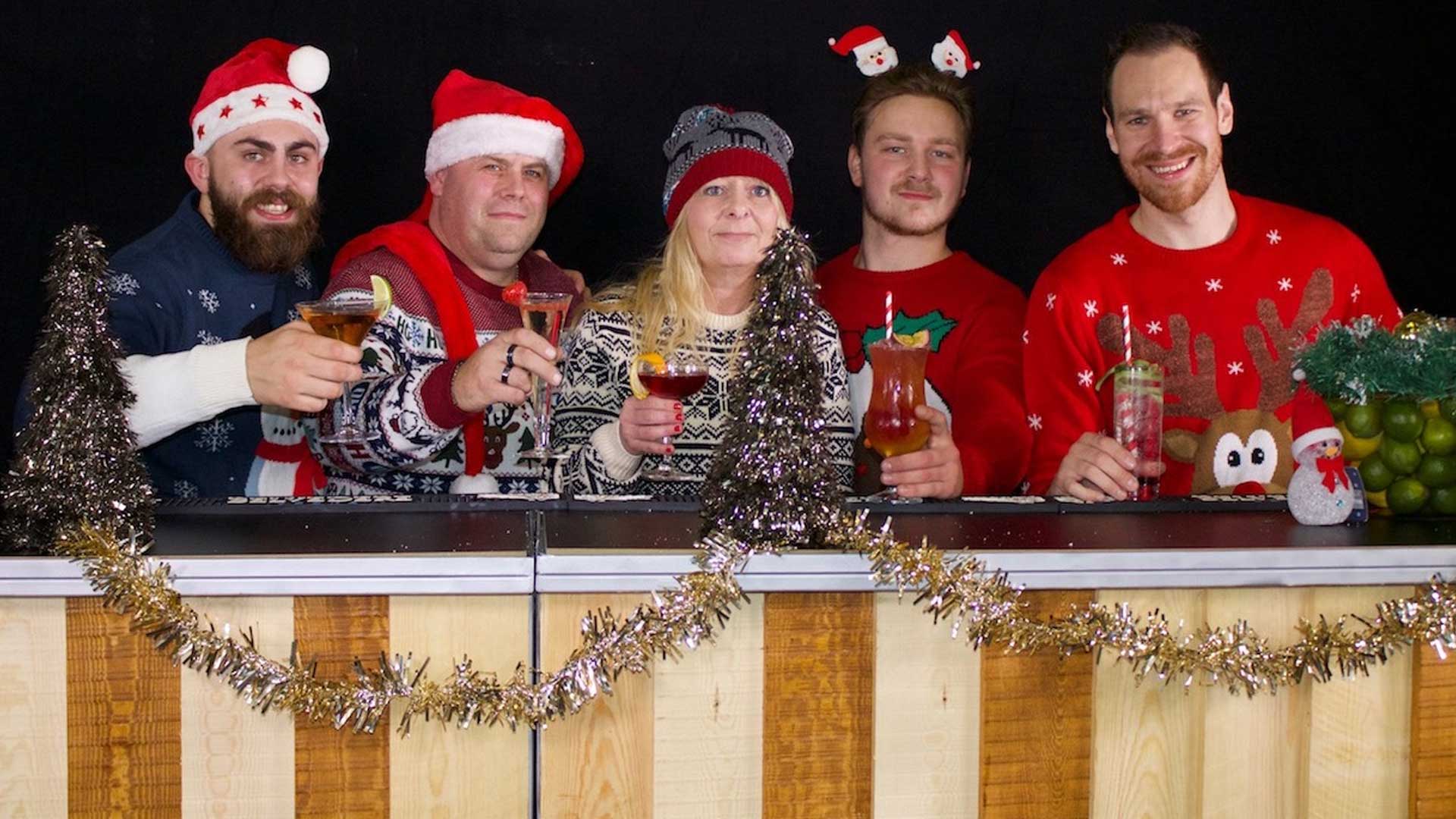 Tips For Planning Your Christmas Office Party
When you've spent all year working hard and focusing on business, Christmas offers the ideal excuse to shake off the stress and have a bit of fun with your staff and colleagues – so we've put together some great tips to help you plan your Christmas office party.
When, Where and Who?
Firstly, you need to decide where you're going to host your party.
Some people prefer an all-in package at a local venue, so they do all the hard work, while others prefer to hold the party at the business premises, using versatile services like a mobile cocktail bar or DJ to bring the fun to the office.
Alternatively, you might mix these approaches up a little, choosing a basic venue and then taking care of the arrangements yourself so you can keep control of the budget – some people will appreciate not mixing business with pleasure!
You also need to decide whether it's a staff-only event, or if you're going to invite partners too – or even some of your best clients or associates.
This decision may also come down to your budget, but whatever you choose, you'll need an idea of numbers to help you find the right sized venue.
Set the date a good time in advance if you can, and consider the best day to hold your party.
Do you want to risk hung-over staff from a weekday event?
Or people calling in sick after over-indulging?!
Set The Theme
Are you going for a glamorous black tie type of affair?
Cool and casual?
Or maybe task everyone with finding the best (or worst!) Christmas jumper?
Choosing a dress code will help you to set the theme, and you might want to dress the venue to match too.
Mobile Cocktail Bar Or Bring Your Own Booze?
If you're hosting in-house or choosing a venue-only approach, you have plenty of choice in terms of the alcohol side of things.
You can ask people to provide their own drinks, but it's nice to lay on at least a few freebies to get people into the party mood.
You can hire a bartender for a professional touch, or even bring in a mobile cocktail bar service – you can offer everyone a free digestif cocktail on arrival, or ask your cocktail service provider to invent a signature cocktail to match the theme.
Food Glorious Food
Always check with attendees regarding any dietary requirements to make sure everyone's catered for.
You might want to arrange for a buffet for a less formal party, or a sit down meal with a set menu.
Are you going for the traditional Christmas dinner?
Or do you want something a little more creative?
Entertainment
You might want your office party to just be about having a chat and a giggle, but it's definitely worth considering some kind of entertainment to keep the party buzzing.
You can hire a DJ or a live band, hold a light-hearted awards ceremony or even play some silly party games.
A 'Secret Santa' is a great way to get people sharing a little fun and ensuring everyone gets a present without breaking the bank too – and in the run up to the party, you could even hold a competition to design a drink that can be the main event on the menu of your mobile cocktail bar!
Tailored To Meet Your Needs
Choose one of our bespoke bar hire options and you'll have the freedom to create a truly unique experience for your guests. Our bars can be personalised with your own branding, while there's even the option to tailor your cocktail menu so that it fits with a wider theme.
You'll have a great selection of cocktails to choose from, ranging from the traditional to something a little more out-there.
Hiring a cocktail bar for your next corporate event is also a great way to get people talking and break the ice.
We have a full team of mixologists and flair bartenders on hand to entertain your guests and bring everyone together for a corporate event with a difference.
Download the Corporate Brochure
Speak with an Expert Mixologist
Creating the ultimate mobile bar experience for your corporate event is just a phone call away.
Our expert mixologists listen to your goals, dreams and help you create the ultimate event.
Take advantage of a no-obligation consultation and click the button below to get started.