Cocktail Pairing With Asian Food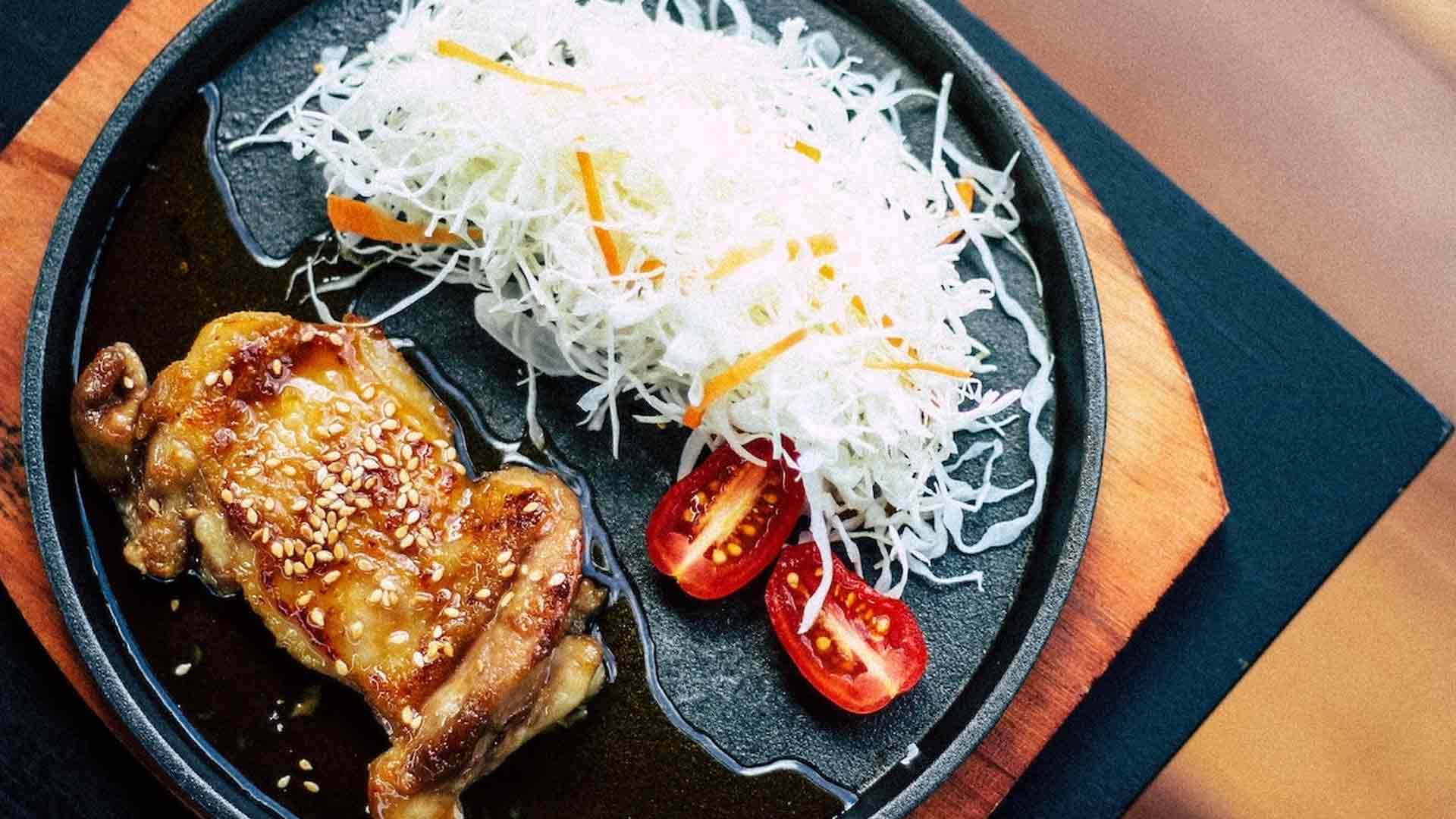 Cocktail Pairing With Asian Food
Lets talk food and cocktails. Generally speaking, most of my friends only think Japanese beer and sake when it comes to pairing Asian food and drinks.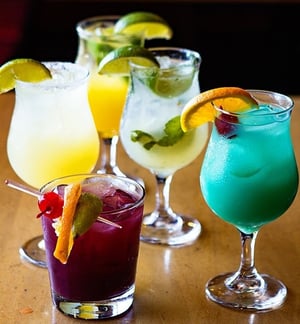 But thats not the case at all.
In fact, I had a chance to team up with Benihana to show you how they are rocking it with their cocktails.
Chef Gibo was my guide for the day and after showing me how their signature dishes are made, we moved onto some of their most popular dishes and cocktail pairings.
Below are a few of my favourites.
The Hibachi Salmon and Exotic Mojito ~ I love this pairing because the sweetness of the Mojito enhances all the savoury flavourings of the salmon, while providing a cooling effect that has a way of cleansing your palate to keep every bite fresh and lively.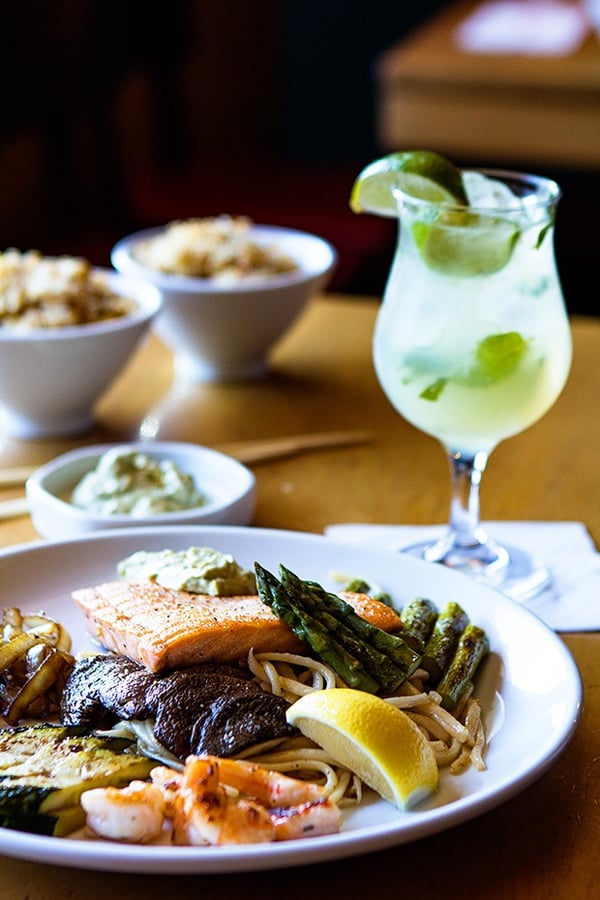 My personal favourite of the day was the Seafood Diablo paired with the Yuzu Margarita.
The Yes is so unexpected in a margarita, that youll find yourself ordering a second one.
Good thing there's a full plate of perfectly cooked seafood to keep you on pace.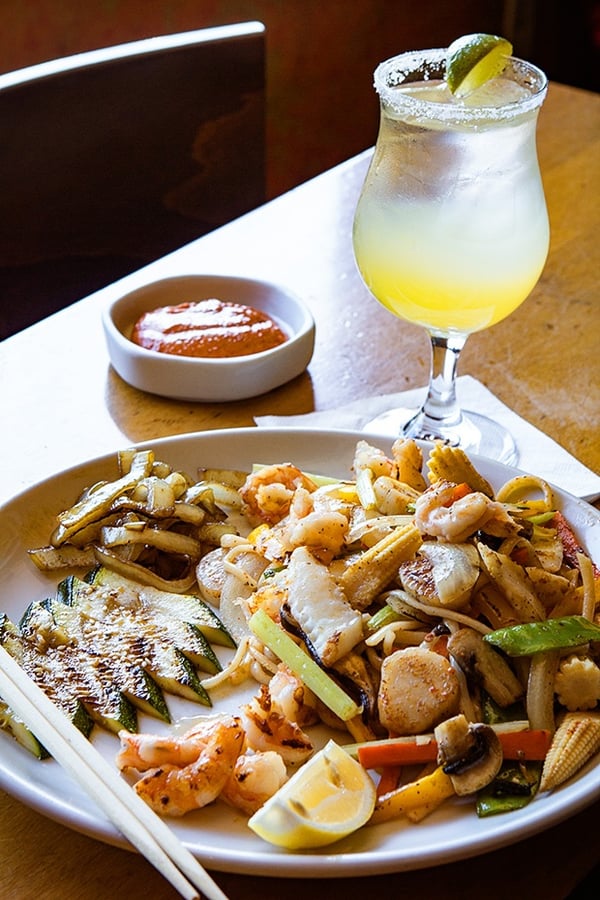 If you are a seafood fan, this one is for you.
The Ocean Treasure dish is a colossal serving of scallops, jumbo shrimp and lobster that's paired up against the tropical Baby Blue Ocean cocktail.
You will love how the sweetness of the rum and the pineapple vodka balances the richness of the seafood.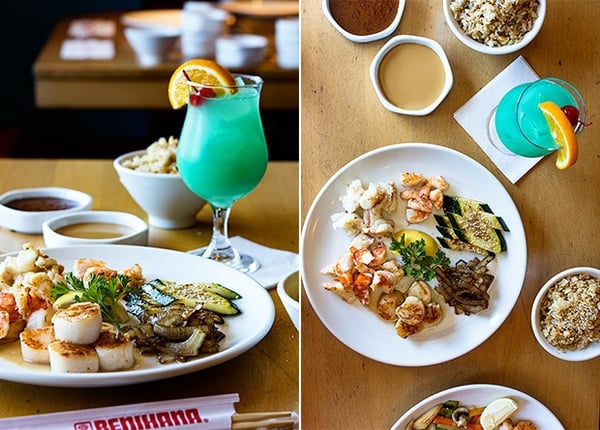 The last selection of the day was the Deluxe Treat, a classic filet and lobster dish that was paired with a Red Plum Sake Sangria a fun play on all your favourite drinks.
Catch them in the summer and they will flip this to a peach sangria.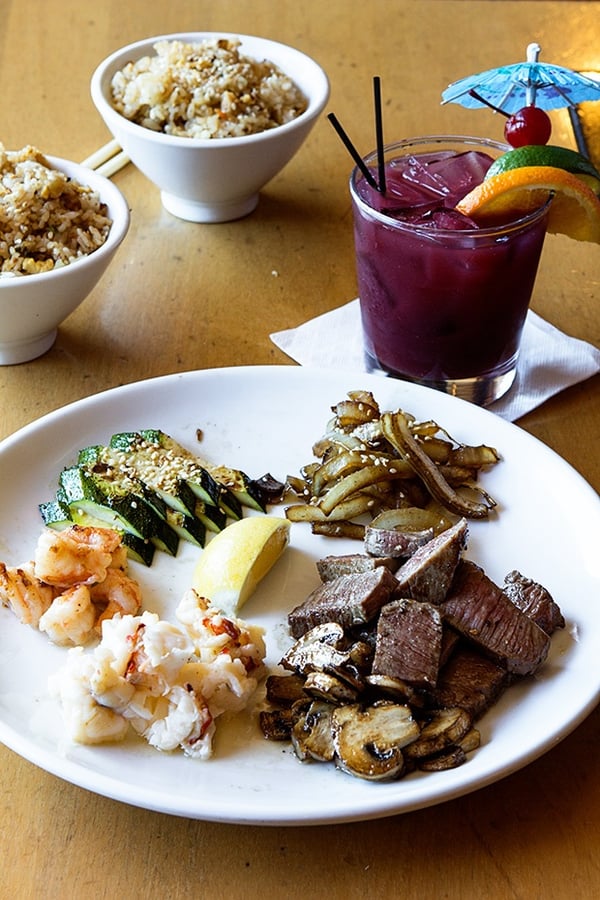 Tailored To Meet Your Needs
Choose one of our bespoke bar hire options and you'll have the freedom to create a truly unique experience for your guests. Our bars can be personalised with your own branding, while there's even the option to tailor your cocktail menu so that it fits with a wider theme.
You'll have a great selection of cocktails to choose from, ranging from the traditional to something a little more out-there.
Hiring a cocktail bar for your next corporate event is also a great way to get people talking and break the ice.
We have a full team of mixologists and flair bartenders on hand to entertain your guests and bring everyone together for a corporate event with a difference.
Download the Corporate Brochure
Speak with an Expert Mixologist
Creating the ultimate mobile bar experience for your corporate event is just a phone call away.
Our expert mixologists listen to your goals, dreams and help you create the ultimate event.
Take advantage of a no-obligation consultation and click the button below to get started.