10 Awesome Fancy Dress Themes and Ideas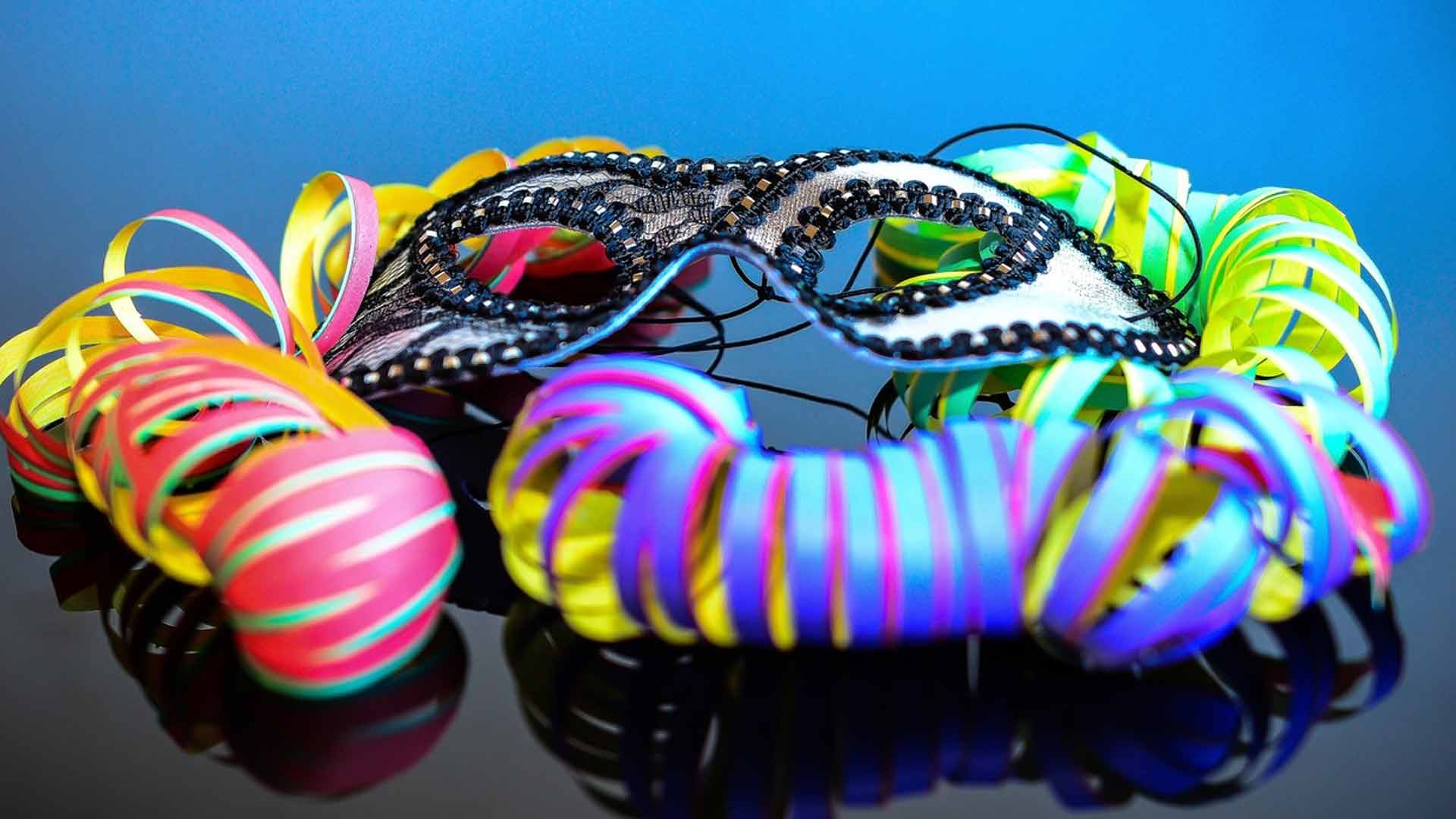 Fancy Dress Themes | 10 Fancy Dress Ideas
We've put together ten of our favourite fancy dress themes, with ideas to suit every type of party – from super glamorous to pretty ridiculous, there's an idea here for any type of budget and any group of friends.
Our favourite fancy dress themes
Everyone enjoys parties, and what better way to crank up the fun factor than to introduce one of the many brilliant fancy dress themes we've grown to know and love?
From the glamorous to the ridiculous, fancy dress themes are best pitched around your guests – some may be up for something a little more adventurous, while other groups may want to spare their embarrassment and go for something a little more 'low key'.
Having attended many different parties over the years, our cocktail experts have witnessed a wide range of brilliant ideas for fancy dress – but here are the ones that have stuck in our minds the most!
10 Fabulous Fancy Dress Themes For Your Next Party
1. One-colour-costumes – there's no bigger statement than BOLD colour, so either choose one colour for everyone to wear, or let guests choose their favourite. But the two rules are: everything MUST be the same colour, head to toe, and NO BLACK because it's far too easy!
2. 007 – give your guests a licence to thrill and challenge them to dress to impress in James Bond or Bond girl outfits. Just make sure your cocktails are shaken, not stirred!
3. Bad taste party – this one is absolutely hilarious fun and definitely a theme for those who are happy to shun style and go garish! Set a limit of £15 or £20 pounds and send your mates to the local charity shops with the challenge of finding the most terrible, miss-matched fancy dress costume possible!
4. ABC – this stands for 'anything but clothes', but no, we're not suggesting baring all! This is a fancy dress theme to challenge their creativity with the golden rule that no clothes are allowed (although underwear is fine in order to preserve dignity and decency), but they must instead fashion a fancy dress costume of their own making. Bin liners, cardboard boxes, cling film, foil and lots of parcel tape are the way forward with this one.
5. Clothes swap – this is a fun theme as long as your guests are fairly familiar with each other, and works best if men swap with women and vice versa. You can arrange the clothes swap prior to attendance, or take it in turns to get changed at the venue – but make sure you swap with someone of a vaguely similar size to avoid circulation problems! You can have a couple of people to act as 'runners', to take the clothes from one room to another, so nobody has to get changed in front of anyone!
6. A decade of fashion – this works across the board, as long as everyone gets on board! Choose your favourite decade and everyone has to dress in that era's style. From flapper dresses, to flower power or even Victorian wear, there's plenty of versatility here.
7. Mexican fiesta – another firm favourite when it comes to fancy dress themes, because when are huge fake moustaches not funny ?! Add in a sombrero, and a colourful poncho (a blanket or throw will also do) and don't forget a piñata for extra authenticity. Olé!
8. Wig or hat party – if you're feeling the pinch and want to include a fancy dress element without too much hassle or expense, then simply stick to wigs and/or hats – the sillier the better. Once the cocktails have started flowing, you'll find your smartphone filling up with plenty of brilliant photos of guests donning various headwear as they swap around, and you can buy a basic fancy dress wig for just a few quid!
9.
Rock star
– this one can be as easy or adventurous as your guests choose. Just pick a rock or pop star, and dress in their statement style. Once everyone is dancing, try to choose a song by each 'star' in attendance, and lay out some inflatable microphones and guitars so
they
can take their turn to mime through the track as their star turn! We don't recommend Lady Gaga's meat dress
though,
unless you want people to avoid you later on in the night!
10. Bollywood – this one takes a little more planning and expense, but makes for a colourful and vibrant occasion. There's plenty of inspiration online to help you achieve the look, but bright clothes, embroidery, lots of jewellery and statement makeup is the overarching theme for the ladies, while men might just get away with a little creative adjustment of a pair of pyjamas!
So there we have it, our 10 top fancy dress themes for any occasion – if you use any of these, please do send us your photos!
The Party Scene
Your party is just asking for the addition of one of our mobile cocktail bars. Chat with your friends and dance the night away with your favourite cocktail in hand. With us, everything will be taken care of and you can enjoy the one night that's all about you.
If hands-on events are more to your taste, we offer a great cocktail masterclass option too. Perfect for any big event, our mixology classes allow you to mix, muddle, shake and stir your very own cocktail, and the best bit is getting to taste test them after!
Download the Private Party Brochure
Speak with an Expert Mixologist
Creating the ultimate mobile bar experience for your private party event is just a phone call away.
Our expert mixologists listen to your goals, dreams and help you create the ultimate event.
Take advantage of a no-obligation consultation and click the button below to get started.