How To Increase And Engage More Attendees For Your New Car Launch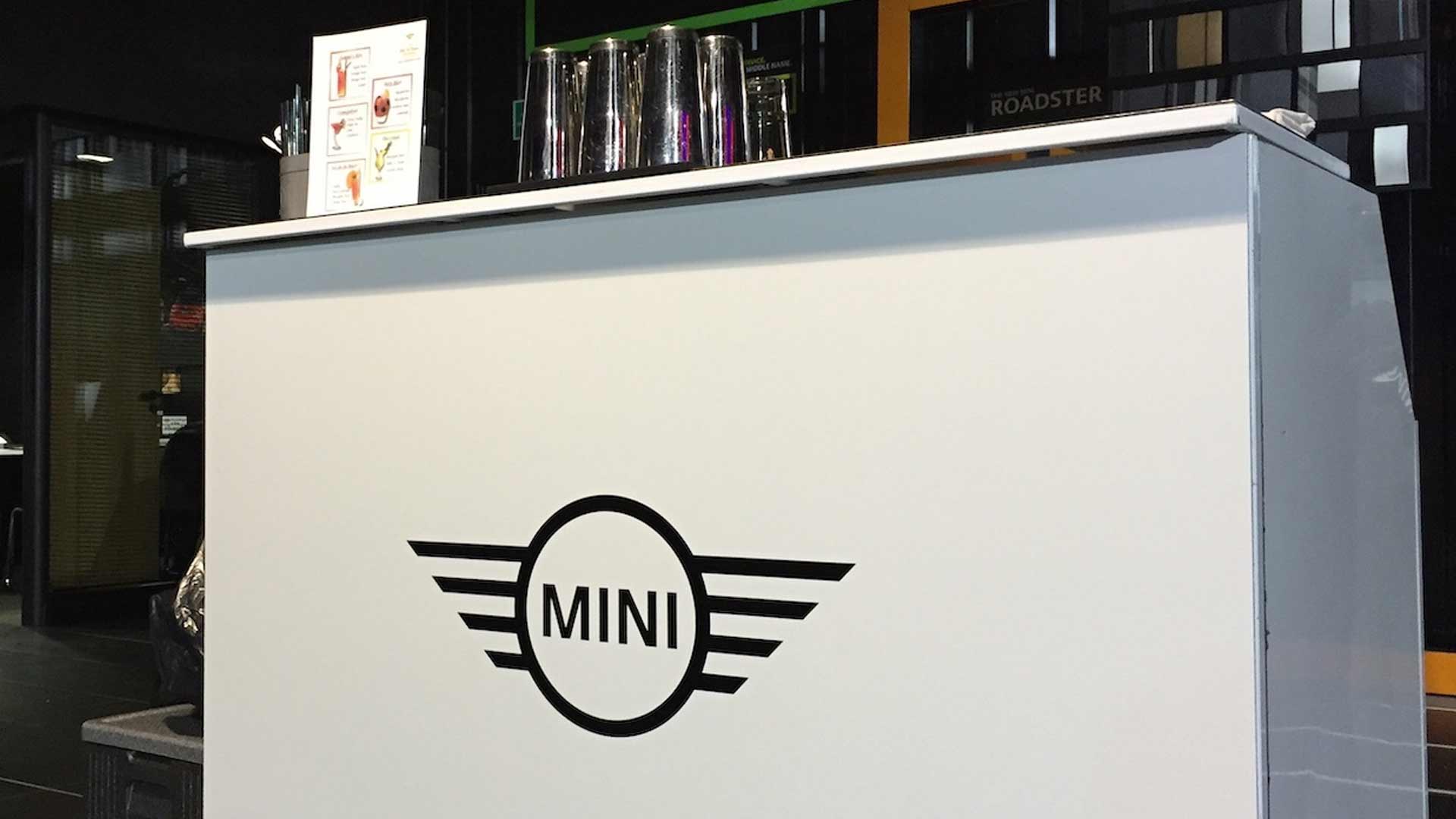 The Traditional Model
Let's be honest – sometimes a new car launch can fall a little short of its true potential, usually because of time and budget constraints. You are pressured by the manufacturer to put on an event that just turns into a cost. You go through the usual mundane process of sending out invites, chasing for an RSVP, putting the event together and then even the most loyal customer doesn't show up. The event is deemed a success, but does it leave the customer feeling wowed and help to sell more cars? Whilst some launches are great events, many fall short of the mark and don't deliver a return on your investment.
"I've used Mix & Twist a number of times for events across our Mercedes- Benz Market Area. Using Mix and Twist has provided a' touch of class' to the event, having a fully functioning onsite bar with professional staff really has added the extra WOW factor. Mix and Twist have always been very professional and easy to do business with." – Gemma Callaghan.
Today's Modern Car Buyer
We know that the modern car buyer definitely doesn't enjoy the hard sell, especially at a launch event. They have plenty of choices, are wary of marketing traps and buy only from people they know, like and trust. Buyers are the ones who get regular value through the ownership lifecycle of the car from the dealership, not just when it's renewal time.
Giving them time and space to mingle and chat not only creates a relaxed atmosphere, but it will also stick in their minds that you are not ready to pounce on every time they walk through the door! Creating trust by keeping a lighthearted mood with minimal money talk will make them want to stay and really enjoy the event.
A Showstopping New Car Launch
Picture this: Your new car launch is busy with chatty invitees, soaking up the atmosphere with a welcome drink at a seriously impressive event that has its own cocktail bar, personalised cocktails, such as the 'A-Class Amaretto Sour' and the 'Mercedes Mojito', along with expert bartenders who can juggle (or flair as we call it) and wow the crowd.
Engaging Them Through the Event to Become Brand Advocates
We can tailor packages with strategy in mind, to have your VIP prospects itching to come back and see you to close the deal. Woo them with a behind the curtains cocktail masterclass, indulge them with branded goody bags, containing mini personalised spirits, cocktail recipe cards and branded goods. We can help you to plan the follow-up approach after the event too, to ensure that the conversation keeps on flowing.
A Follow Up Strategy that Delivers Value Past the Event
Why not wow your prospects even further by including a free private party for them with every new car sale? You could send them a branded cocktail recipe each month to keep the engagement and wow-factor flowing.
It can seem a little daunting and perhaps out of the ordinary to really pull a showstopper out of the bag.
But of course, you really do get out of an event what you put in, and this is where a Mix & Twist cocktail bar comes in!
The new car launches that we have been part of have been a roaring success; our services offering an exciting and welcoming twist, to make an event truly stick inside a potential buyer's head.
So when is your next new car launch? To become the star of the show and increase engagement at your events, call us on 0113 8313 149 and we would be delighted to show you how we can make it happen!
Tailored To Meet Your Needs
Choose one of our bespoke bar hire options and you'll have the freedom to create a truly unique experience for your guests. Our bars can be personalised with your own branding, while there's even the option to tailor your cocktail menu so that it fits with a wider theme.
You'll have a great selection of cocktails to choose from, ranging from the traditional to something a little more out-there.
Hiring a cocktail bar for your next corporate event is also a great way to get people talking and break the ice.
We have a full team of mixologists and flair bartenders on hand to entertain your guests and bring everyone together for a corporate event with a difference.
Download the Corporate Brochure
Speak with an Expert Mixologist
Creating the ultimate mobile bar experience for your corporate event is just a phone call away.
Our expert mixologists listen to your goals, dreams and help you create the ultimate event.
Take advantage of a no-obligation consultation and click the button below to get started.