Mint Julep Day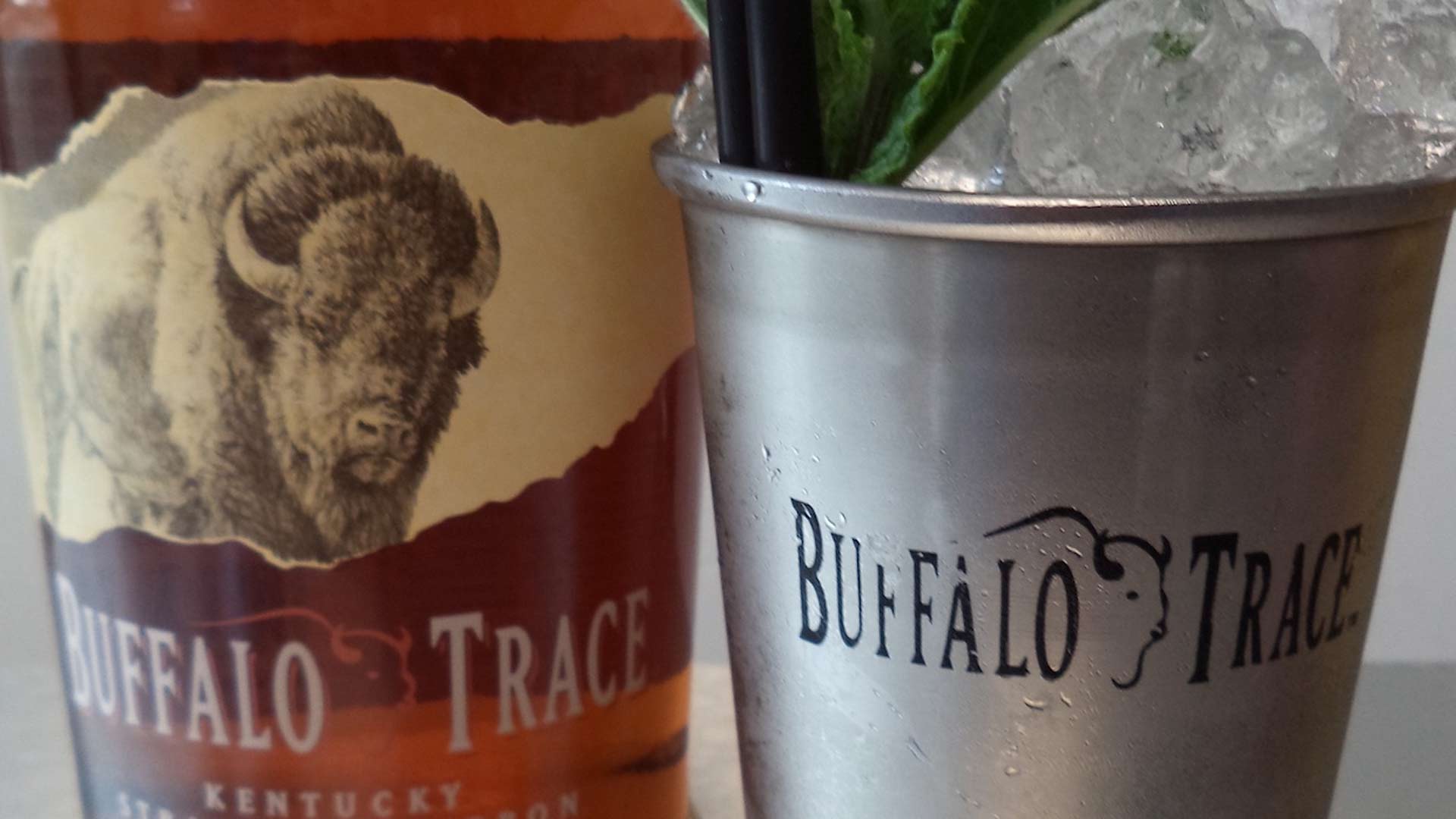 Mint Julep Day
Today (Saturday 30th May 2015) is Mint Julep Day!
As usual, we're celebrating with a recipe so you can make your own at home! BUT before that let's take a look into the history of the Mint Julep.
According to many sources (*cough*, Google), Kentucky Senator Henry Clay first introduced the Mint Julep in the 1800s. As early as 1816, county fair champions in the southern states of America received silver julep cups as awards. Why does it have its very own tin, I hear you ask? The metal chills the drink down more than glass would, keeping your Mint Julep as chilled as possible on a hot summers day.
Mint Julep Recipe
Ingredients:
60ml Buffalo Trace Bourbon
2 teaspoons of sugar
8-10 mint leaves & a healthy mint sprig for the garnish
Ice
Julep tin
Method
1. Chill the julep tin.
2. Put the sugar, 10ml Buffalo Trace Bourbon and 8-10 mint leaves in the tin.
3. Gently press leaves against cup with the back of a spoon to release flavours.
4. Pack cup tightly with crushed ice; pour the remaining 50ml bourbon over ice.
5. Give your julep a good stir and then top with more ice.
6. Insert straw, place mint sprig directly next to straw, and serve immediately.
Tailored To Meet Your Needs
Choose one of our bespoke bar hire options and you'll have the freedom to create a truly unique experience for your guests. Our bars can be personalised with your own branding, while there's even the option to tailor your cocktail menu so that it fits with a wider theme.
You'll have a great selection of cocktails to choose from, ranging from the traditional to something a little more out-there.
Hiring a cocktail bar for your next corporate event is also a great way to get people talking and break the ice.
We have a full team of mixologists and flair bartenders on hand to entertain your guests and bring everyone together for a corporate event with a difference.
Speak with an Expert Mixologist
Creating the ultimate mobile bar experience for your corporate event is just a phone call away.
Our expert mixologists listen to your goals, dreams and help you create the ultimate event.
Take advantage of a no-obligation consultation and click the button below to get started.