The Mental Health Benefits of Virtual gatherings & Events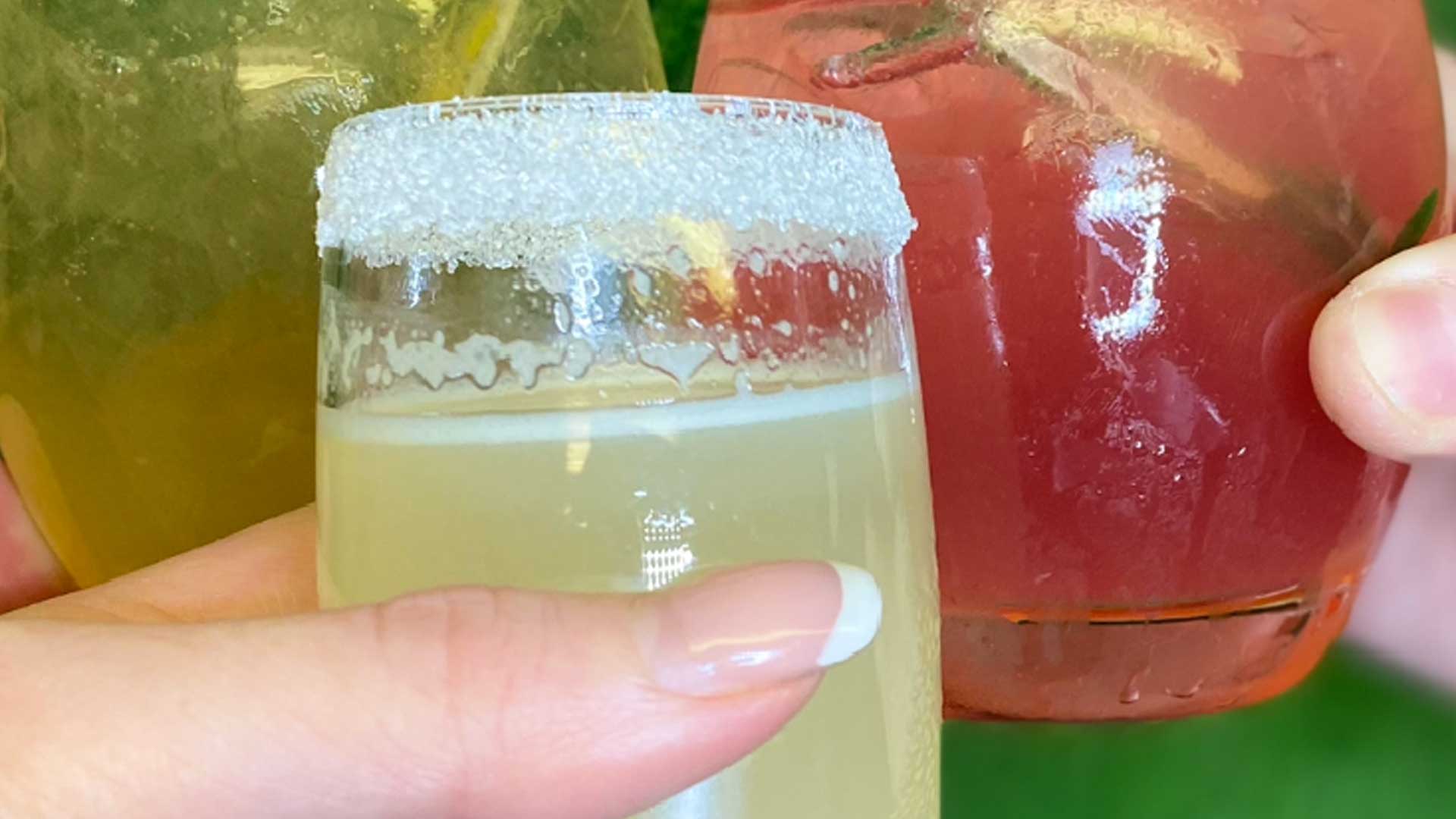 Since early 2020, we have found ourselves among an epidemic of remote working.
With coronavirus-induced lockdowns on repeat, many businesses are operating out of office, with thousands of people unable to leave their homes for extended periods.
Several concerns have been raised over mental health and wellbeing during this time, and there is a possibility that things could become a little more pronounced before the measures are fully lifted.
However, there is extensive evidence to suggest that virtual communication and the use of technology to maintain connections can help reduce the effects of isolation.
With so many state-of-the-art tools available to conduct meetings virtually and to allow communication to flow, businesses and organisations have a whole range of options to choose from.
Not only are there many platforms available, but there are many ways in which they can be used to provide support and prevent the decline in mental health during these testing times.
As if the Covid-19 crisis hasn't already brought enough for you to think about, that's why we're here, to serve you some hints, tips and handy reminders as to how organising virtual meetings and events can help keep your team in sparkling form.
Connect
Studies show that 1 in 3 adults are suffering loneliness. It's a sad statistic and a tough tackle when we are prevented from getting together.
As innately social beings, long periods of social isolation can take their toll. We thrive on staying connected.
Working remotely has become a new normal for many, and without having to leave the house for work, this reduces the number of connections made throughout the day, with some not seeing anyone at all.
The mental health of remote workers can be greatly supported by helping them stay connected. Platforms such as Slack, Zoom and Microsoft Teams are a super-easy way to encourage your team to work together and keep up that all-important communication, whatever its purpose.
Emails are always an option, but can sometimes feel a little more formal. A platform that supports instant messaging can help to keep that team spirit flowing – and your infamous office banter, of course!
Virtual meetings and events can help to combat loneliness and maintain those vital connections, although a face-to-face get-together isn't on the cards at the moment, video calls are certainly the next best thing.
With so many uses, they are a way to bring your team together while staying apart. Get one scheduled for your team meetings, brainstorming sessions, or weekly briefings to maintain connections in ways that written communication can't.
Encourage connections for reasons outside of work-related communications. Those quick catch-ups at the photocopier aren't possible right now, so it's great to ensure there are other opportunities for the team to talk.
Technology really can help remote workers feel included. Level up your tech game, and get yourself connected.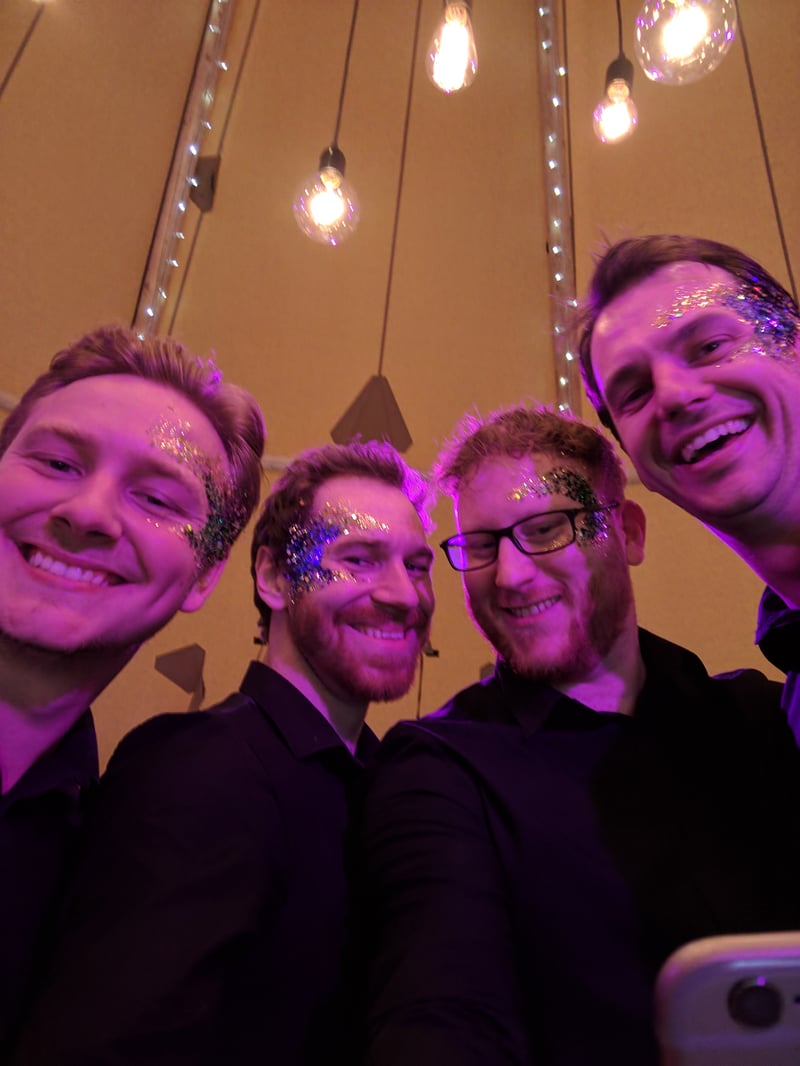 Encourage
Research shows that getting the body moving can enhance your mood, reduce stress and support healthy sleep patterns.
Ensure your team is squeezing in some exercise. Now the morning run for the bus is off the schedule, it's not only good for their physical health but also their mental health too.
There is an endless list of benefits to exercise, but two that are particularly beneficial for remote workers are the sense of accomplishment and breaking up the day between work and personal time.
A great focus for employers of remote workers should be keeping their employees active and encouraging regular and adequate breaks. Why not incentivise physical exercise? Set your team up on an app such as Strava, which tracks steps and distance. Or ask your teamies to keep tally on a spreadsheet (we all love those!) Offer a prize up for grabs at month end for the most physically active team member.
Alternatively, set a team goal, a step target to collectively aim for. Once that has been smashed, host a virtual team event to reward yourselves and celebrate. We just might have some ideas for you on how to bring the virtual fun!
You can also get your team feeling pumped to liven up your daily meetings. Kick-off with a scavenger hunt, for example. Send your staff running around the house retrieving items that you announce and showing them to the camera first to win. Not only will they get those steps in, but it will unleash their competitive side and encourage a giggle or two as well.
Technology and the virtual world are your best friend when it comes to encouraging your team to get going, and that encouragement goes a long way towards supporting them to a healthy mental state.
Inspire
When employees work remotely, the disconnection they may feel can have a detrimental effect on their work and result in a lacklustre performance from your team. Using technology and tapping into the virtual world can prevent that and maintain a star performance from your winning team.
Communication in the workplace is vital. Working remotely can make things a little less clear and, if not done correctly can end up being a game of Chinese whispers.
Virtual meetings are a great way to ensure your people are all reading from the same page. Don't allow lockdown to discourage you from setting goals. Having a clear aim to work for is not only beneficial to your business, but also the wellbeing of your team, allowing them to feel included and inspired to achieve.
We all need a pat on the back now and then to help us feel valued and appreciated. Virtual meetings and technological platforms can support you in doing just that. Give your team's top performers a shout-out in monthly mailouts, take five minutes during your meetings to talk about the wins. A positive catch-up can boost the morale of your team tenfold!

Many employers are hosting virtual get-togethers as a way of celebrating success. They are a sure-fire way to keep that team spirit burning strong and support that work-life balance of your team. Having something positive to look forward to can really make a huge difference to us all. Organising some downtime to be enjoyed together can inspire your remote workers to feel more engaged, positive and all-around happier, which is a win in itself!
Uplift
So, you are checking in regularly with your team to keep those all-important connections going. They're feeling encouraged to stay healthy and inspired to achieve, all through the use of virtual meetings and technology…


Now, this is where the fun starts.
Virtual meetings can be more than mundane briefings, target-focused talks and daily check-ins. You can use the platforms to host a staff night out to enjoy yourselves together while staying apart. This is where the incentives come in, which we mentioned earlier, teaching your team to work hard and play harder and rewarding them for their successes during these unprecedented times.
It always helps to let our hair down a little, shake off the stress, and relax. By socialising with your team in an out of work capacity, you are ticking off all the boxes when it comes to supporting your team's (and your own) mental wellbeing while working remotely.
We encourage you to schedule fun tasks, just as you would work ones. Pop something in the diary regularly to focus your team's eye on, to talk about in meetings and to prepare for. Platforms such as Zoom play great host to a post-work get-together, quiz night, or a night of online games. Whatever your team's interests are, you will find a whole world of options online to entertain them.

But for those of you who have this virtual socialisation nailed down and are completely quizzed out... we offer Virtual Cocktail Masterclasses, which are an incredible way to enjoy some down-time from the comfort of your home, while getting that night out feeling.
With everything you need to make your own cocktails delivered directly to your door, you simply log on and follow our expert mixologists in a live class.
We host these classes as private corporate events for teams of 5 to 800 people, with a variety of options to work within your budget. All our Virtual Masterclass clients have been astounded to see the increase in engagement in these events compared to other online socials they have held, and the feedback has been unbelievable. They are an evening to be enjoyed by all, where you can really wow your team and what's more – we're invited too.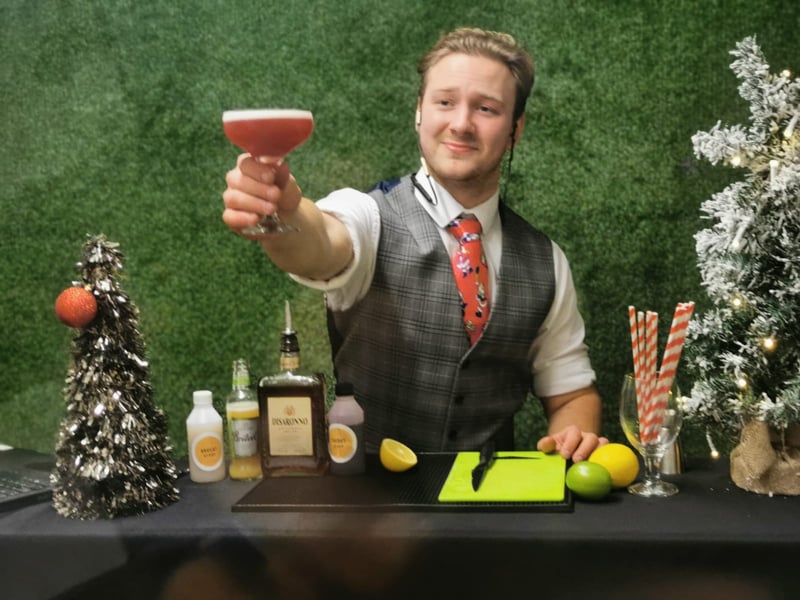 Repeat
We know just how hard it is to keep all these plates spinning, especially during such difficult times, but you're doing just fine. Maintaining the mental wellbeing of your team is an ongoing process, but by following our handy hints above and making it part of your routine, you will be well on your way to big smiles all around.
It's so crucial that you not only look out for others and use the technology at hand to provide support in these times, but you also take good care of yourself. There are many support networks out there, should you need them and there is always a listening ear not too far away.
From all of us here at Mix & Twist, we would like to say a huge well done and raise a toast to you for the fantastic job you're doing. There is light at the end of the tunnel, and we hope to see you at an event very soon.