Things to do this Valentine's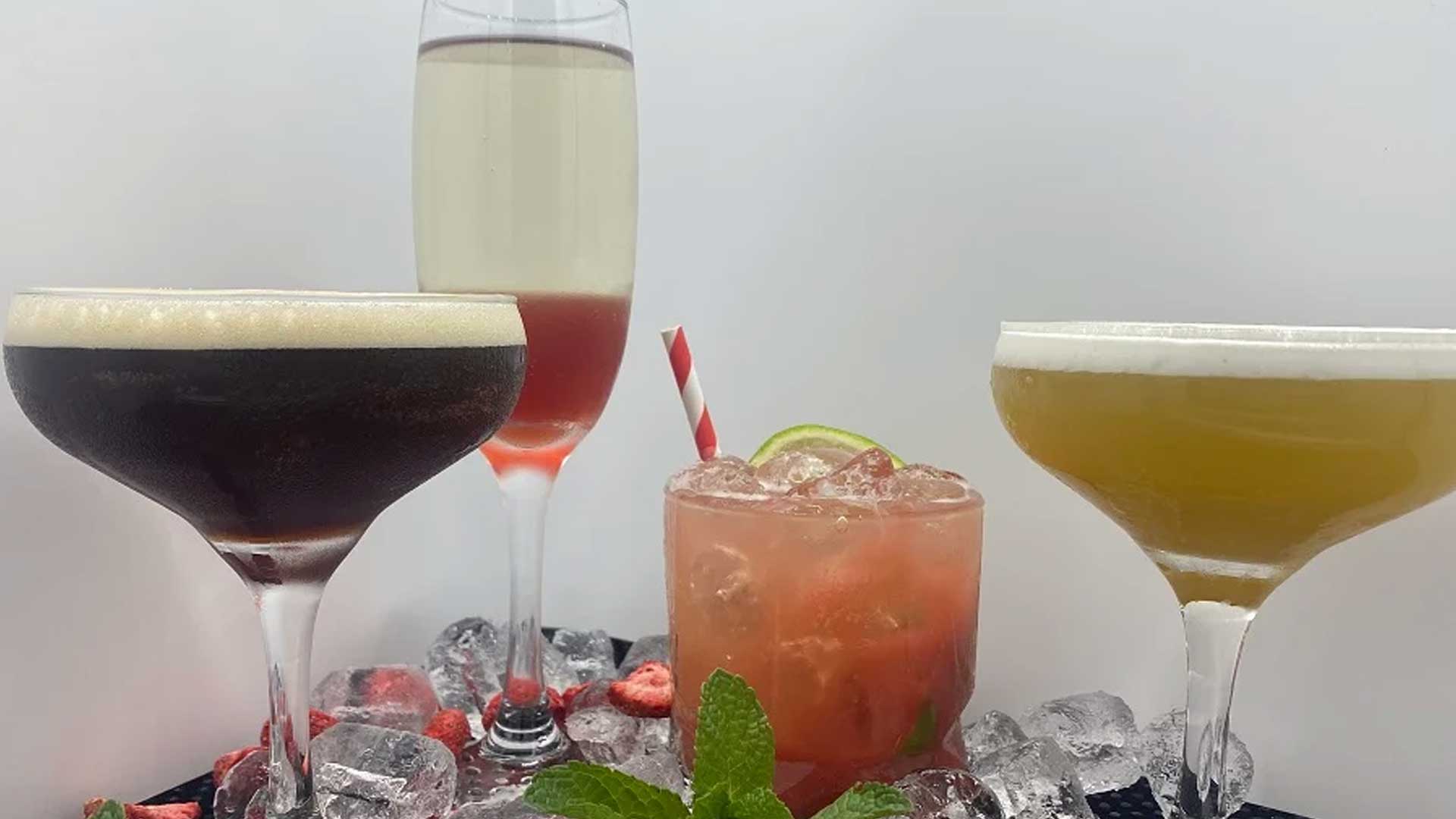 Valentine's Day will be here in a heartbeat. In previous years, your worries would simply be planning your reservations and coordinating your outfit, but heading out for a date night this Valentine's just isn't going to happen.
Good news, though. Just because we're pretty much confined to our homes, doesn't mean the fun stops! We have a whole bunch of socially-distant date night ideas for you, so you don't have to keep your love locked down!
Table for two? Meal box from caterers or a restaurant
Three words, 8 letters, say it and I'm yours – "I Love You" "I Got Food!"
We all know food is the way to the heart and home baking is soooo last lockdown… so let the professionals do it for you.
There are some amazing caterers and restaurants offering meal boxes for collection and delivery, bringing your favourite flavours right to your door.
Enjoy the evening with some pampering as your table awaits, or cosy up on the sofa with your feast.
If you prefer to get stuck in and live in Leeds/York area, our lovely friends over at La Casita have a Valentine's Box of dreams available, including 6 tapas, a dessert and a bottle of wine. Using beautiful, fresh ingredients, the instructions are enclosed so you can get it from box to table in no time. Visit https://littlehouseoftapas.co.uk/
For those of you elsewhere in the UK, Dine Delivered have you covered, offering nationwide delivery of their award-winning, gourmet meal boxes. Simply heat, garnish and serve, wining and dining your Valentine in style and wowing them with your culinary talents (we won't tell, promise!). Head on over to https://www.dinedelivered.co.uk/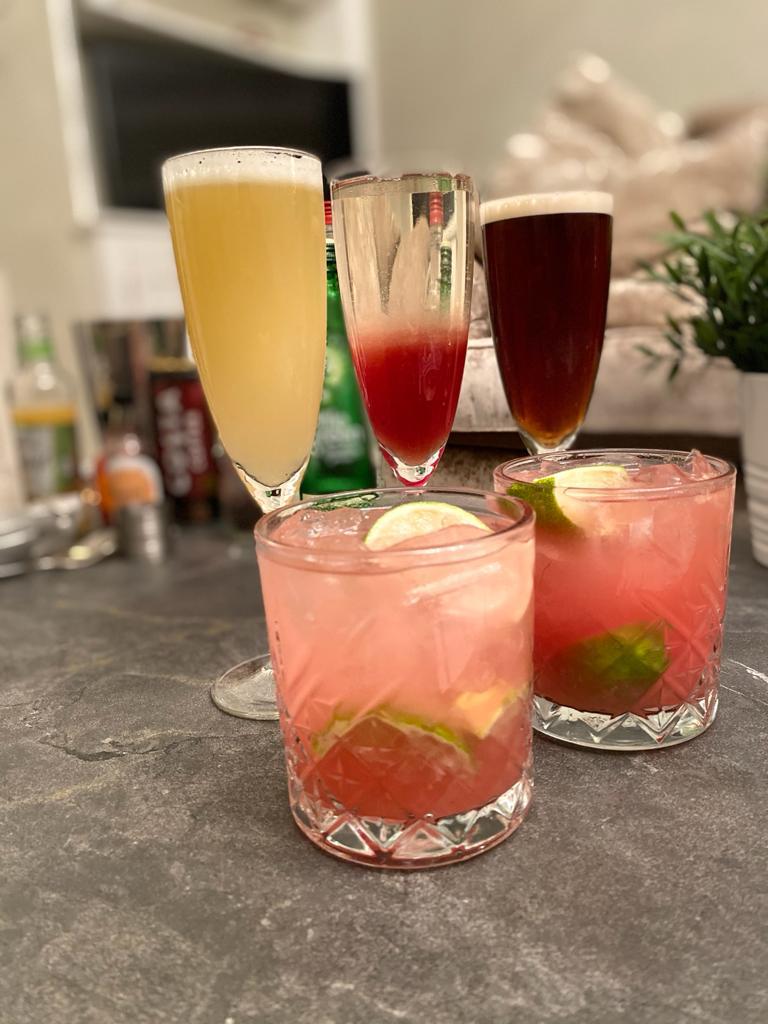 Virtual Cocktail Masterclass
Missing heading to the bar? We have now launched an online Virtual Cocktail Masterclass, inviting you to log in and make cocktails alongside our expert mixologists in real time.
Our Cocktail Masterclass in a Box gives you with all the tools, delivered right to your door.
You and your Valentine can join other couples from across the UK, following us as we showcase our ever-popular crowd pleasers, spicing them up with hints tailored to the season of love.
Home cinema night
Whether you're looking for an action-packed evening or a classic romance this Valentine's Day, a cinema night could be just the ticket.
Create a cosy at-home set up, bundle up in blankets and kick back in your comfies for showtime. Enjoy a relaxing night in together in front of the big screen, avoiding queues, popcorn throwers and loud packet rustlers in your very own back row.
Be sure to pick up some binge-worthy snacks, spice it up if you like with nachos and dips, or add some sweet talk with ice cream. Couple your treats with a spine-tingling horror, an edge-of-your-seat thriller or swoon over a romance in the name of Valentine's. Our film choice? Well, we'd go retro with Tom Cruise in Cocktail, of course!
But whatever your combination, you're in for a blockbuster of a date night!
Bring your favourite holiday destination home
Lockdown has us officially grounded, dreaming of our next escape, flicking through past holiday photos desperate to dive in to the pool.
Sunnier climes feel a long way off right now, but whisking your significant other off to an impromptu city break or an exotic retreat could be easier than you think.
How about bringing the culture of your favourite getaway to your front room?
Add props and decorations to bring the vibes of your chosen stay. Track down those souvenirs, print banners or make bunting in the national colours and create ambience with sounds of the summer.
Relax and unwind on your living room jollies with a cocktail in hand after recreating your poolside favourite with our easy-to-follow cocktail recipes. Make the preparation part of the date or surprise your Valentine with this night "away". Bon voyage!
Join an online couples quiz
If you're more of a social butterfly, make a date with friends for an online quiz. Unleash your competitive side in a virtual game show style challenge or hail yourself quizmaster and host a good old pub quiz.
If you're feeling daring, get your heads together with other couples for a game of Mr & Mrs testing your knowledge of your significant other and your bravery!
If you're getting quizzical this Valentine's, pick your online platform and invite your pals and get ahead of the game with the strongest team name – we all know that's the most important part.
What about 'Tequila Mockingbird', 'Gin and Topics', 'Smartinis'? Okay, we will stop there…
Whatever you choose to do this Valentine's, from our hearts to yours, have a lovely evening.