What Your Wedding Cocktail Reception Says About You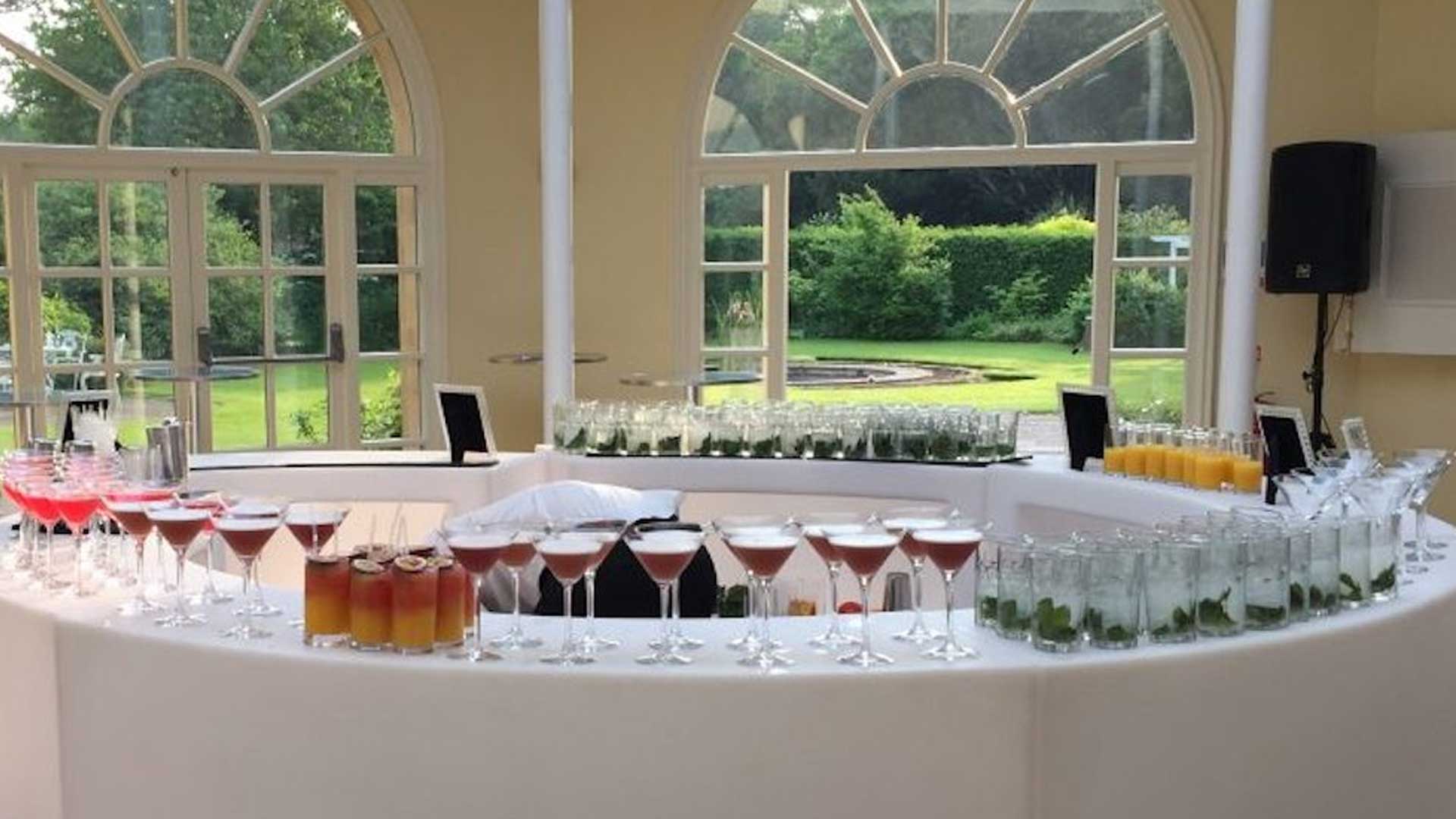 The Cocktail Wedding Reception
Between the all-important vows and the wedding breakfast, there is a new firm favourite fix on the wedding itinerary. And it will come as no surprise to you that it's the drinks reception. Typically lasting between 1-2 hours, it's the perfect time to catch up with friends and test the drink du jour, especially if you hire a bartender to whip up your favourites whilst you mingle.
You see, of late, couples are getting more and more creative and experimental with their reception ideas and it means that guests are treated to a drinks selection, from their mobile cocktail bar, to rival some of the most-reputable cocktail bars across the country.
Once upon a time, it was par for the course to receive a glass of Bucks Fizz or a Tequila Sunrise at an event; Prosecco would have been almost unheard of, except maybe native Italians or well-travelled hosts. That, along with Gin and Mojitos are now stapled offerings at any wedding bar up and down the country. But in 2017 anything goes! So what does your proposed cocktail reception idea say about you?
The Champagne Reception
Sophisticated, Classic, Timeless
It's traditional – but traditions only outlast the trends for one reason; because they're great! Champagne is such a classic and sophisticated drink that it slots seamlessly into the majority of wedding styles and themes, and it's bound to be a sure-fire hit with pretty much everyone at your reception.
What's more, most wedding bars will be used to serving champagne and prosecco and so they will be very clued-up on the exact ratios of drinks to guests, which means happy guests and a happy bank balance.
Pair with: classic canapés like steak tartare and smoked salmon & cream cheese blinis for a sophisticated start to proceedings.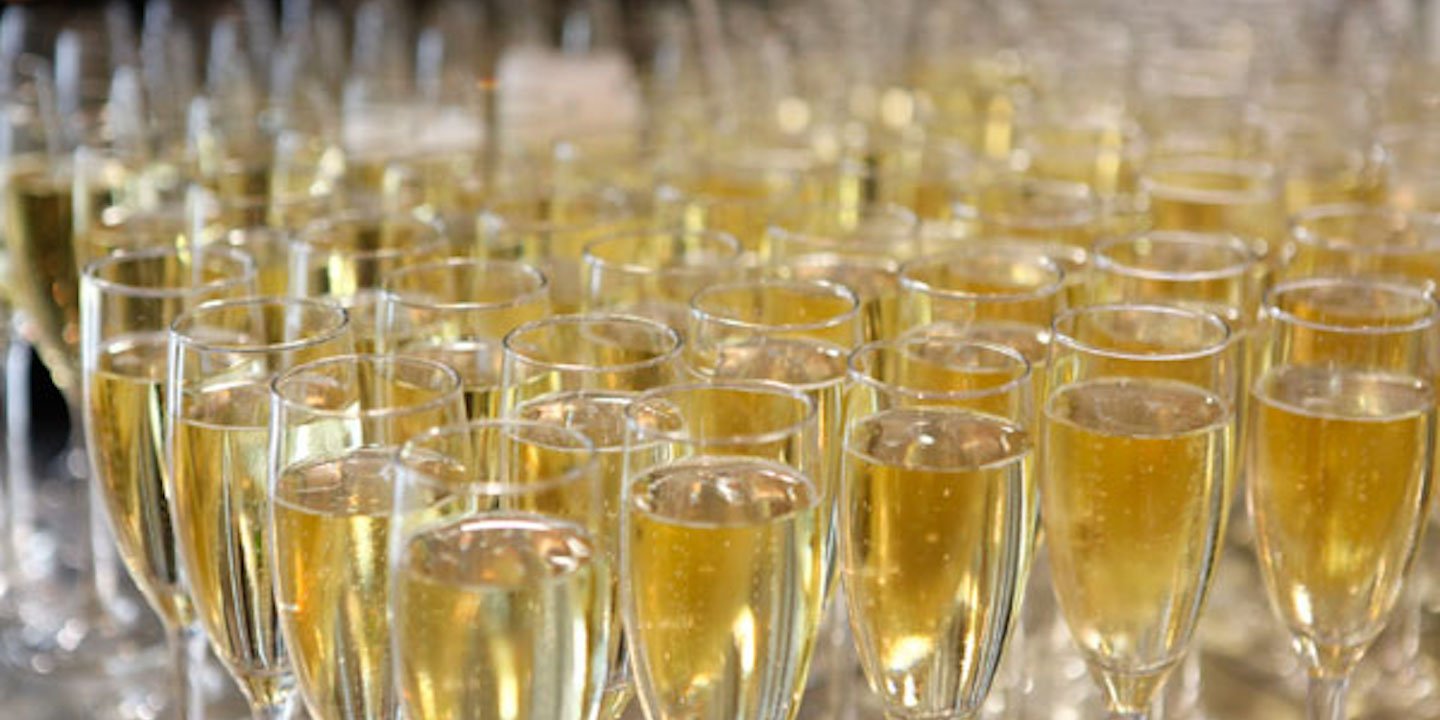 Add A Splash Of Colour
Our cocktail reception greets guests with a sea of bright, eye-catching cocktails, a step up from the usual glass of fizz.
Everyone will be wowed by the selection available, and if you have a few attendees that don't drink alcohol, we can also mix some mocktails too.
Our cocktail bar will build the atmosphere without you having to lift a finger, the way your wedding should be.
Download the Wedding Events Brochure
His n Hers Cocktails
Stylish, Modern, Fashionable
It's the trend that has taken the wedding scene by storm in the last year and it doesn't look like it is going anywhere in a hurry! The best way to put your own unique stamp on your reception is by picking cocktails that you love for your guests to enjoy. If you are all about the Aperol Spritz and your partner is more of the Old Fashioned type then these are the drinks to treat your guests to. A blackboard detailing your chosen drinks (named after you and your partner) is a stylish way of informing your family and friends as to their options. Have a chat with your mobile cocktail bar provider and see what they suggest you serve, or how they can best present the drinks on the day.
For added fun, when you hire a bartender to ask them to keep tabs on how many guests choose which drink and then announce the winner of the most popular cocktail choice at the end of the reception. Nothing wrong with starting your marriage with a bit of healthy competition!
Pair with: This depends on the cocktail but anything which matches the theme is a good choice! If Margarita is one of your selections then tiny tacos are a perfect pairing.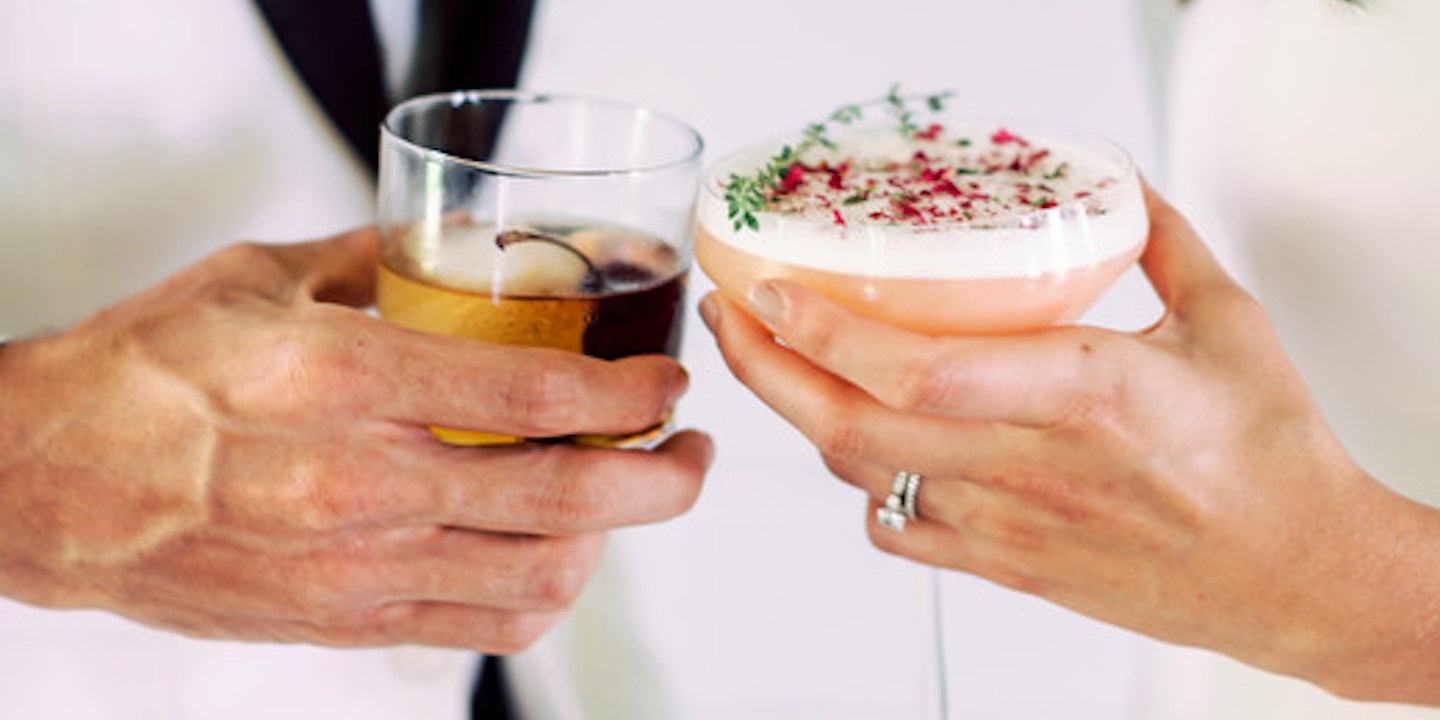 A DIY Drinks Station
Creative, Fun, Sociable
A 'help yourself' drinks station laden with decanters displaying colourful concoctions is a fun way to make your reception proactive and interactive. Which was exactly the reasoning behind this new and involved drinks reception format in the first place. Weddings are a great place to mingle and make new friends. But with mingling comes the point when everyone grabs an already-poured drink and then stands around awkwardly, unsure what to do with themselves. We're all very british and no-one wants to be seen as greedy. However, a drinks station breaks this mould by making it fun for guests to pour their own drink. Plus, it makes for a fantastic Instagram opportunity.
Your mobile cocktail bar can provide all of the cocktails for your drinks station, and so it's definitely still worth choosing to hire a bartender and a mobile bar even if you do have a DIY drinks element to your wedding. You'll need them on hand for the rest of the day, manning the wedding bar when guests want to purchase more drinks as they dance the night away.
Pair with: Another fun DIY offering – how about a meat deli where guests help themselves to charcuterie options instead of canapés?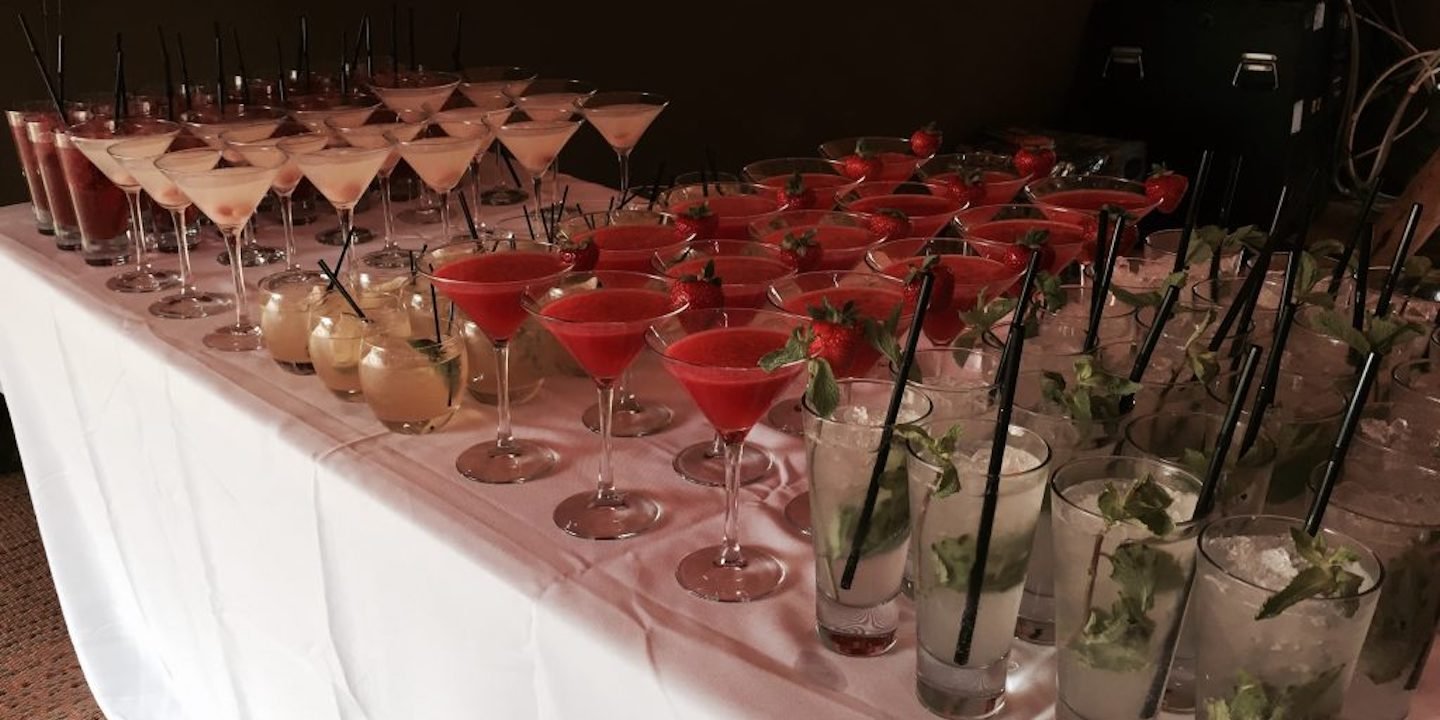 Non-Alcoholic
Trendsetter, Individualistic, Cool
Non-alcoholic offerings are on the rise in our health-conscious millennial era. With more brides and grooms golding cold turkey and booze-free in their everyday lives, they will more than likely want to continue this regimen whilst celebrating their wedding. However, if their guests don't follow suit generally then offering them a complimentary cocktail to the non-alcoholic version is a nice touch.
Coffee bars and wedding brunches are most certainly on the up for couples who prefer their wedding
sans-spirits. Whilst a coffee station will be welcomed with open arms by the majority of your guests (especially if it's an early ceremony) an Espresso Martini is a good way to bridge the gap between those who like their coffee a little 'stronger' and those who don't. And you can't have a brunch wedding without a Bloody Mary, Virgin or other.
Pair with: Traditional brunch choices like pastries, scrambled egg and french toast.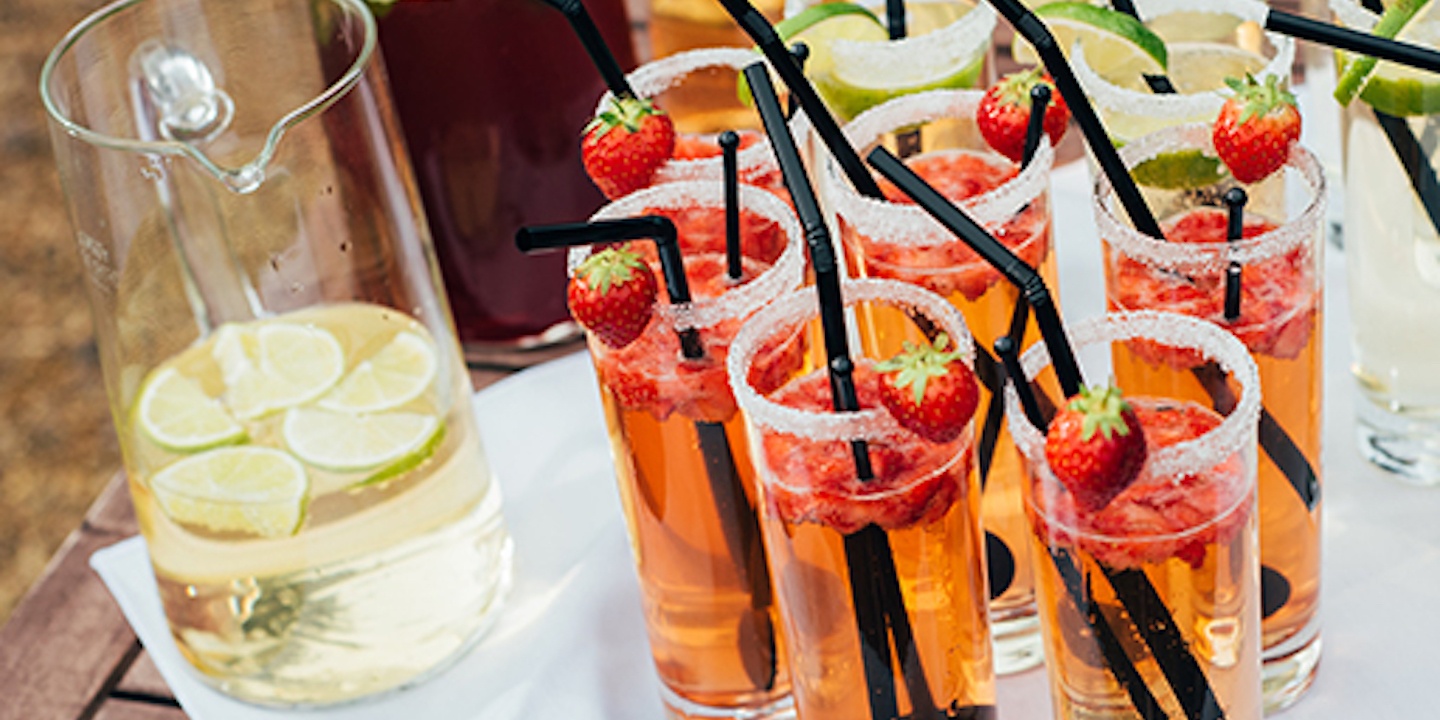 Speak with an Expert Mixologist
Creating the ultimate mobile bar experience for your wedding event is just a phone call away.
Our expert mixologists listen to your goals, dreams and help you create the ultimate event.
Take advantage of a no-obligation consultation and click the button below to get started.