Wedding Bar Hire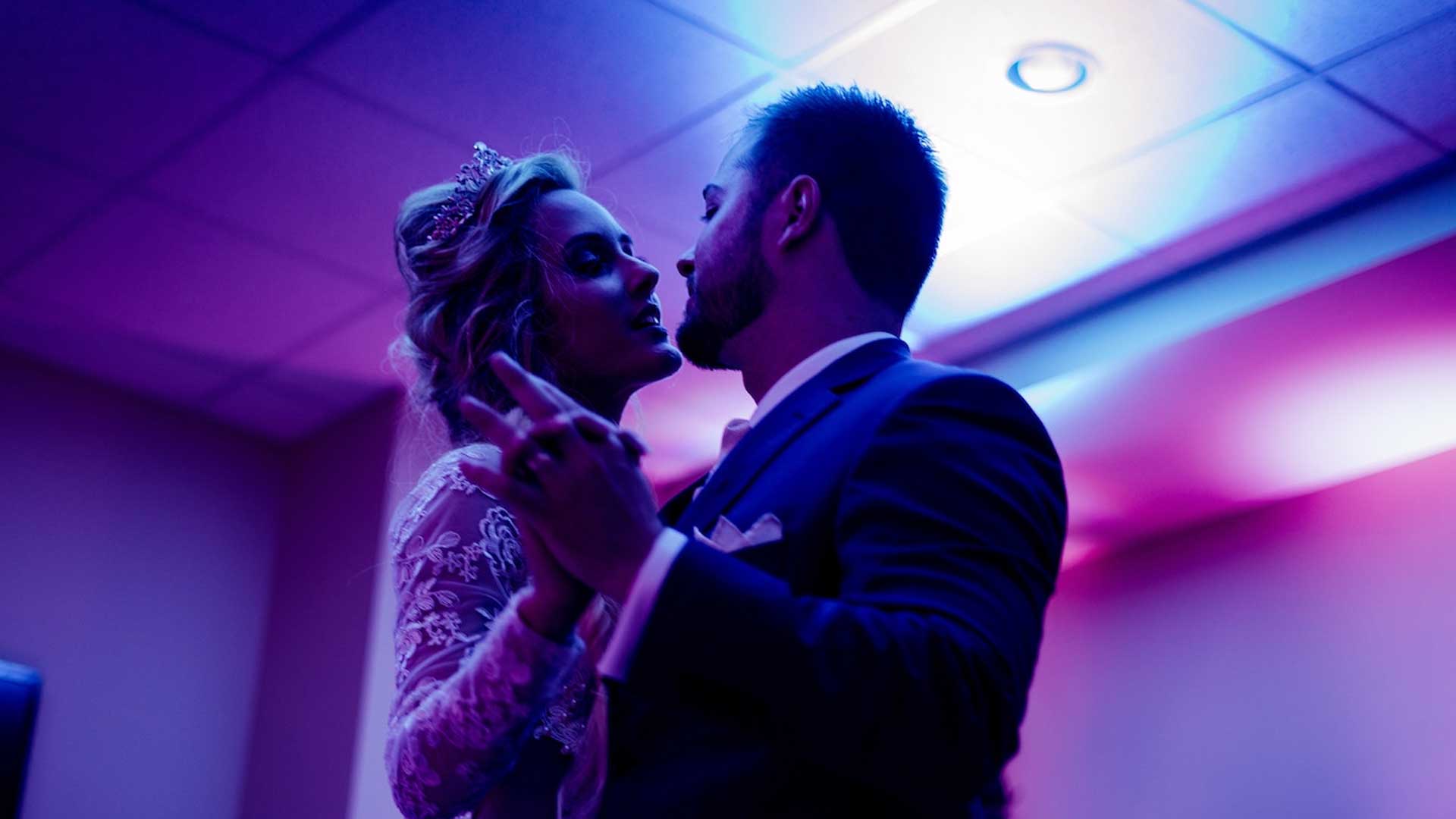 Bar Hire for Weddings
Planning and hosting your wedding is a big task, with everything from decorations and entertainment to food and drink needing to be thoroughly researched and organised.
With so much to consider, it can all become quite overwhelming.
You, understandably, want your wedding to completely stress-free—after all, it's meant to be your big day!
Mix & Twist's professional wedding bar hire service can help alleviate that stress, and provide the wow factor that you want your celebration to have.
Our bar hire services include a variety of options depending on your wants and needs, meaning you can tick one thing well and truly off your wedding to-do list.
Why You Should Have A Wedding Bar
Having a wedding bar can be the definitive factor in whether your wedding guests have a great time or just an okay one.
Everyone loves a drink (or several) at a wedding—it's one of the main ways to get people to let loose on the dancefloor!
With this said, it is a bit of a mood killer if you and your guests have to worry about paying for drinks, or worse, finding out it's "how much?!" for a pint.
Most stately home venues don't allow outside suppliers like mobile bars to come in for weddings, as a big part of their profit is made through the drinks that your guests purchase throughout the big day
Instead, the venue will often offer their own in-house bar, but be warned—these bars aren't the business' main focus.
This means that they aren't going to have a wide variety of drinks to choose from or the right experts serving them up.
If you think you and your guests will be happy with lager and wine then this might be ok, but for most, they're after something special on their big day—a little taste of luxury, if you will.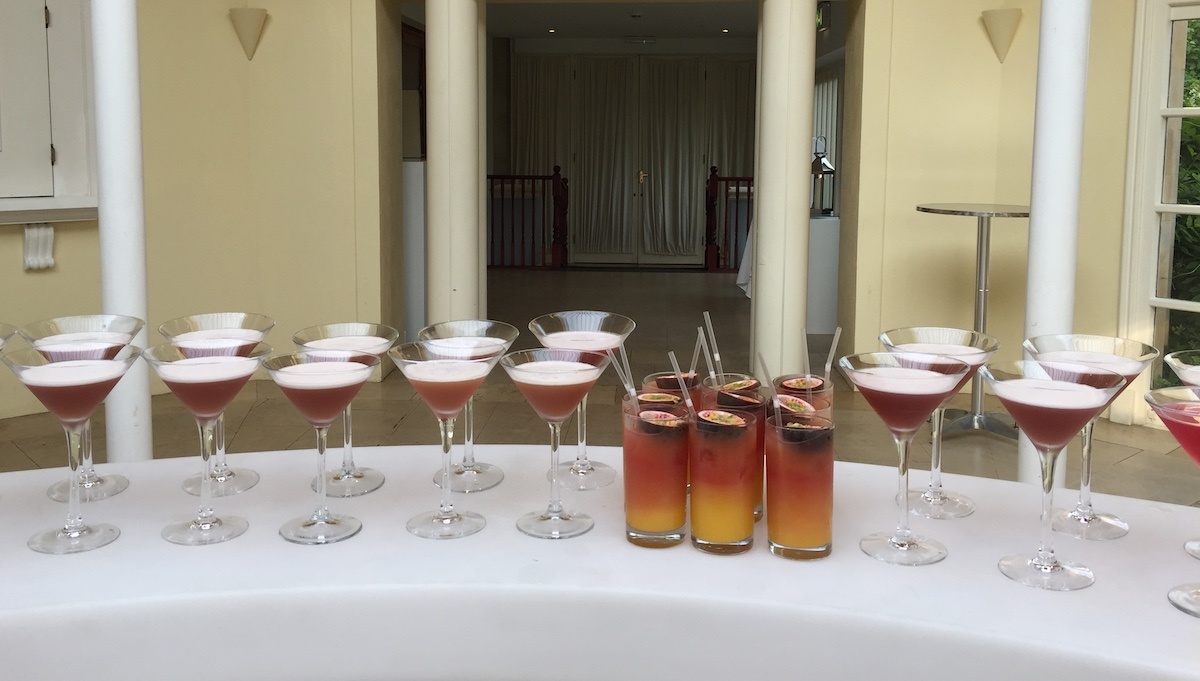 Everyone has a favourite tipple they treat themselves to on big occasions.
Of course, you're going to want your fancy drink at the biggest occasion of all!
Mix & Twist's mobile bar hire will be able to provide all the drinks that your venue can't.
You always need to check with prospective venues, but we've found that most allow a mobile cocktail bar on-site to offer a unique experience.
Opting for a mobile bar instantly gives you and your guests more choice and more personalised experience.
Mobile bar hire can also save you valuable funds in that all-important wedding budget.
Mix & Twist is an independent bar provider, which means that we get to choose and set our own prices, and we offer a range of packages to suit your budget.
We also offer a free bar hire, where your guests pay for their drinks.
But because we're independent, our prices are more competitive than those offered by most venues, meaning your guest can enjoy their evening without breaking the bank!
Finally, professionalism is a key factor when it comes to your wedding.
You want to be confident that your day is in safe hands with your chosen supplier.
With years of experience between the whole team, our mobile bar hire staff to know exactly how to provide you with a wedding day you will never forget.
Instead of using event staff to man our bars, we provide experienced, professional, friendly bartenders, who always come equipped with a few tricks bound to leave your guests talking about your wedding way after the event itself!
How Drinks Play A Part On Your Big Day
We know a wedding isn't just a massive party with drinks.
But once you've said your vows and had your photos taken, you're sure to want to have a big celebration!
They probably won't admit it, but for a few of your guests, the bar is the highlight of the night.
In fact, drinks can go a long way in organising the party section of your big day, with everything else centering around the different drink offerings of the bar throughout the night, and the mobile bar hire packages that we offer definitely reflect that.
There's no denying that drinks are a social enabler and help people to bond.
Even psychology backs this claim, so we don't have to be shy about needing a bit of social lubricant to talk to the in-laws or that uni friend you haven't seen since graduation. It's not us, it's science.
Add A Splash Of Colour
Our cocktail reception greets guests with a sea of bright, eye-catching cocktails, a step up from the usual glass of fizz.
Everyone will be wowed by the selection available, and if you have a few attendees that don't drink alcohol, we can also mix some mocktails too.
Our cocktail bar will build the atmosphere without you having to lift a finger, the way your wedding should be. With drinks just ready for the taking, no one will be left with an empty glass.
The Drinks Of Choice
The drinks reception at your wedding is without a doubt sure to be a firm favourite, especially if you've hired a quality mobile bar.
Lasting between 1 and 2 hours, a drinks reception is a good time for a catch up with friends.
You want to have everything your guests might desire on offer, so choosing the right range of drinks is quite important—no pressure
No, we mean it: no pressure. Mix & Twist offer a huge range of drinks, so whatever you go for, we will be happy to supply it on your big day!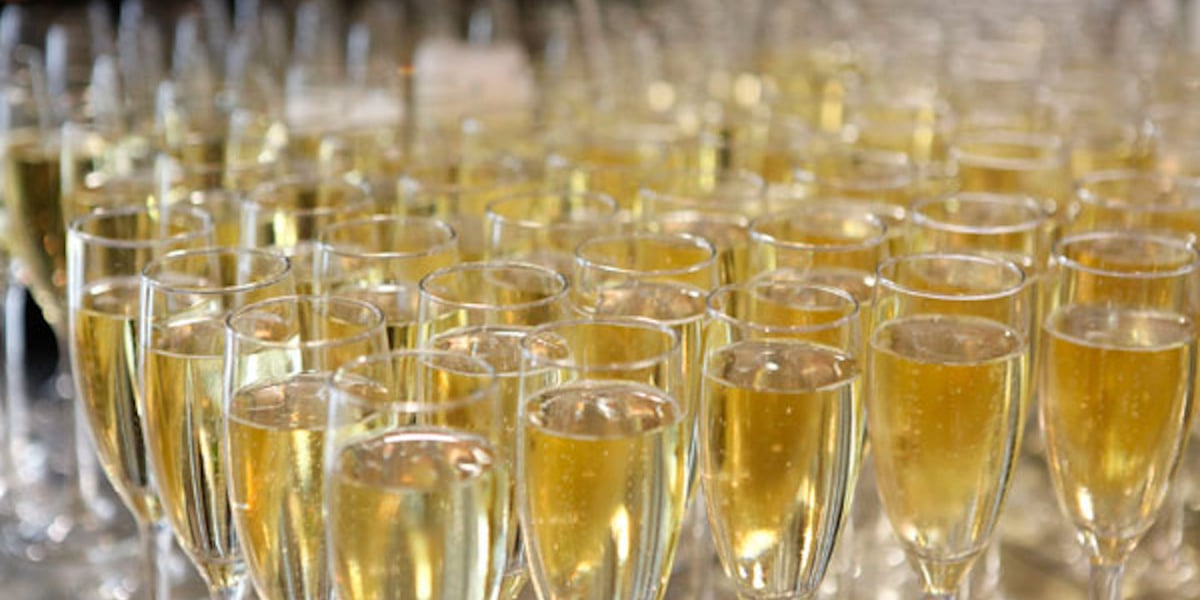 A sophisticated classic.
It's traditional, which means that it's a drink that's stood the test of time!
Champagne is such a timeless drink that's sure to be a hit with everyone at your reception, from your bridesmaids and groomsmen to your grandma.
The perfect option for the newlyweds, creating a selection of his-and-hers cocktails is one way to put your own unique stamp on your reception.
Have a chat with your mobile cocktail bar provider and see what they suggest you serve, or how they can best present the drinks on the day.
For your guests who've been labelled designated driver, or for anyone not wanting an alcoholic beverage, non-alcoholic drinks such as mocktails are always a good thing to have on offer.

The Mojito is one of the world's most popular drinks and can be traced back to the 19th century.
With its origins way back when, it's likely that most of your guests will know what they are, even if they've never actually tried one.
Offering such a signature drink at your wedding is a sure-fire crowd pleaser, delighting everyone with a drink that they're familiar with.
What's more, if you or your guests aren't fans of the minty original, there are now many variations on offer:
Fruit Mojito – fresh muddled fruit or fruit flavoured liqueurs added
English Mojito – made with gin instead of rum
Royal Mojito – top champagne instead of soda
Spiced Mojito – made with spiced rum
With the gin trend having exploded in recent years, it's an option you can be sure will go down well at your wedding bar.
Not only is gin itself a favourite of all generations, but it's also an extremely versatile drink.
So whether your guests want to straight on the rocks or in a cocktail, gin is a good spirit to have available.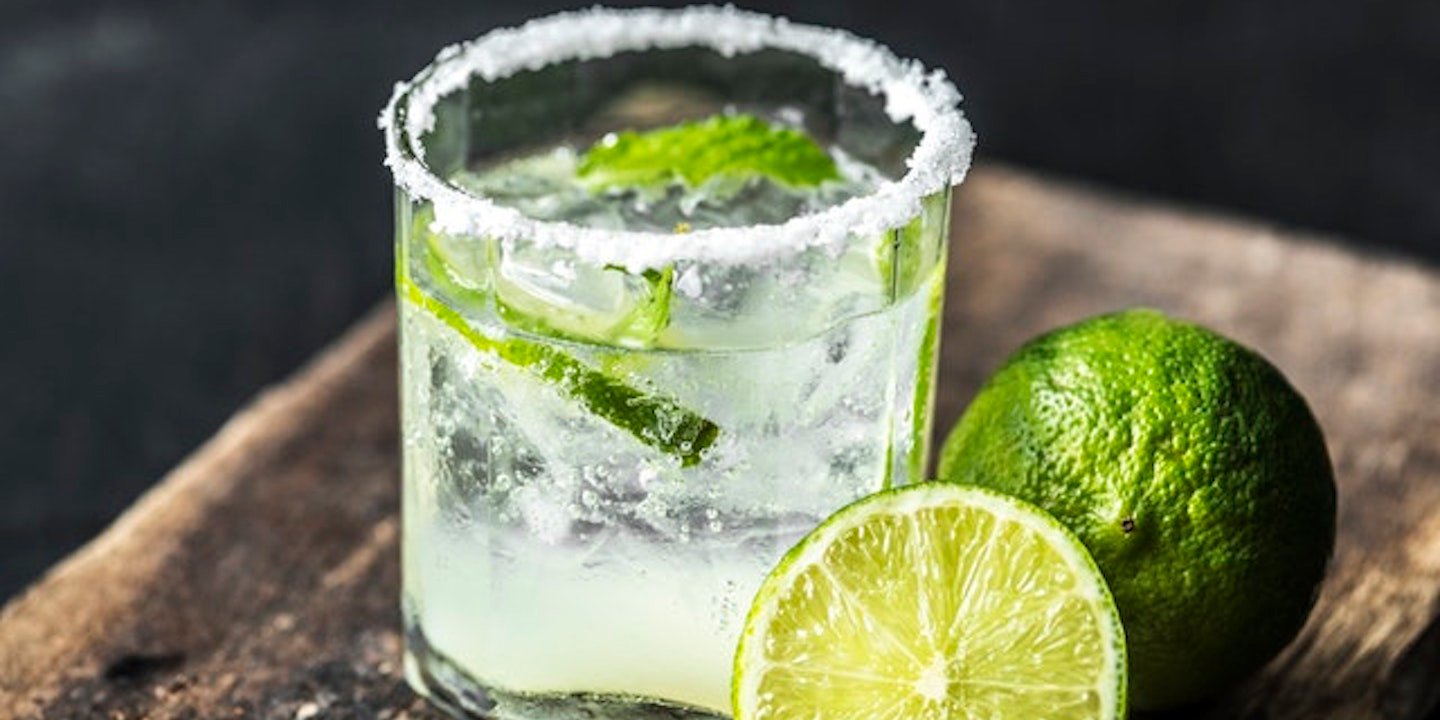 Not everyone at your wedding will be wanting to indulge in highly calorific alcoholic drinks, but that doesn't mean that they want to be forced to opt for a diet coke!
Having low-calorie options for your guests is a great way to combat this problem.
Yes, alcohol is full of "empty calories", but it's important to remember that it isn't just the alcohol you need to consider when choosing "healthier" option cocktails.
Carbohydrates and sugars are just as calorific, if not more so, so we offer cocktails with light mixers, such as sugar-free versions or soda water.
Truly personalise your big day with bespoke drinks!
It can make your wedding day feel really special if you make it as personal to you as possible, and what better way to do this than to have a professional Mix & Twist mixologist dream up your very own drink for you and your guests!
Not just to be enjoyed on the day, once the drink has been created, it's something you can drink to remember the special occasion.
Simply choose your base spirit, flavours and colours, perfect your presentation and get one of our skilled mixologists to create it for you!
As you can see, there's a lot to think about when organising the drinks service for your wedding.
You want something that suits you, but that also caters for what your guests want and expect.
One of the Mix & Twist bar hire services is sure to meet all of your needs.
So, why not take the stress out of finding a venue with a good range of drinks that won't leave your guests pockets empty, and hire a bar that will go a long way to making your big day perfect.
Speak with an Expert Mixologist
Creating the ultimate mobile bar experience for your corporate, private party or wedding event is just a phone call away.
Our expert mixologists listen to your goals, dreams and help you create the ultimate event.
Take advantage of a no-obligation consultation and click the button below to get started