Winter Warmers: Our Favourites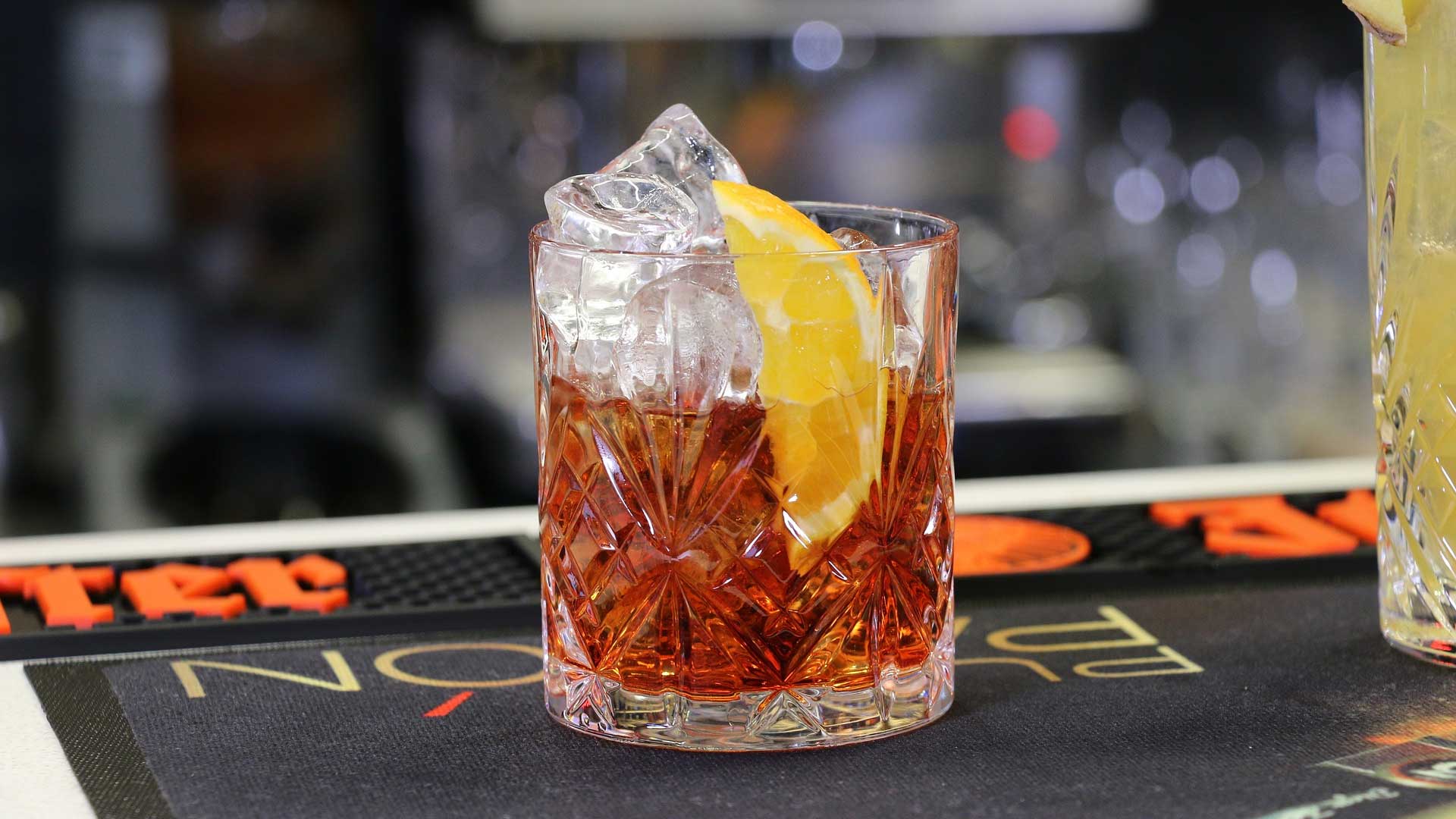 As autumn continues, the nights draw in and the temperature drops, we're starting to think about cocktails to keep us warm and cosy as the winter months approach. Gone are the fruity favourites we enjoyed over the summer months, we're now choosing heavier, darker and stronger flavours to enjoy in front of the fire on a crisp autumn evening. This week, we're going to share some of our favourites and how to make them at home.
Dark & Stormy
Any cocktail containing dark rum is perfect for this time of year with its warming, comforting qualities. You may be forgiven for thinking the first of our cocktails sounds like a recent weather forecast, however the 'Dark and Stormy' promises to keep you warm whilst the autumnal weather does its worst. Not only is this cocktail delicious, it's also super easy to make and simply involves combining all of the ingredients in a high-ball glass over ice and stirring gently.
To make the classic Dark and Stormy, you will need 50ml of dark rum, 25ml of fresh lime juice (plus a wedge to garnish), 2 dashes of Angostura bitters, 5ml of sugar syrup and 100ml of chilled ginger beer – the fierier the better!.
Old Fashioned
They say the old ones are the best and they weren't wrong when it comes to the Old Fashioned cocktail. Sticking with the theme of cocktails containing dark spirits, we think it's hard to beat a whisky based Old Fashioned on a cold autumn evening.
For this cocktail, you will need 2 tsp sugar syrup, 1-2 dashes of Angostura bitters, a splash of water, 60ml Scotch whiskey, soda water and an orange slice and glacé cherry to garnish. To prepare, put the sugar, bitters and water in a small tumbler and mix, then fill the glass with ice and top with the whisky and soda water and stir before adding the garnishes. Old Fashioned but definitely not out of fashion!
Espresso Martini
We didn't think it was right to not give the classic Espresso Martini a place on this list given how perfectly it lends itself to a chilly evening or to rounding off the perfect autumnal dinner party.
To make an Espresso Martini, you will need 1 tbsp of sugar syrup, 50 ml of vodka, 25ml of freshly brewed espresso, 25ml of coffee liqueur and coffee beans to garnish. Combine all of the ingredients in a cocktail shaker with plenty of ice and give a really good shake before straining into a martini glass and garnishing with the coffee beans.
Not only is this cocktail delicious, it looks great and packs a caffeine punch thanks to the freshly brewed coffee. We'd love to hear what cocktails you love in autumn, have you tried any of our favourites or are there others you'd like to see on the list? Let us know!