'Yorkshire's Finest' – Yorkshire Day Cocktail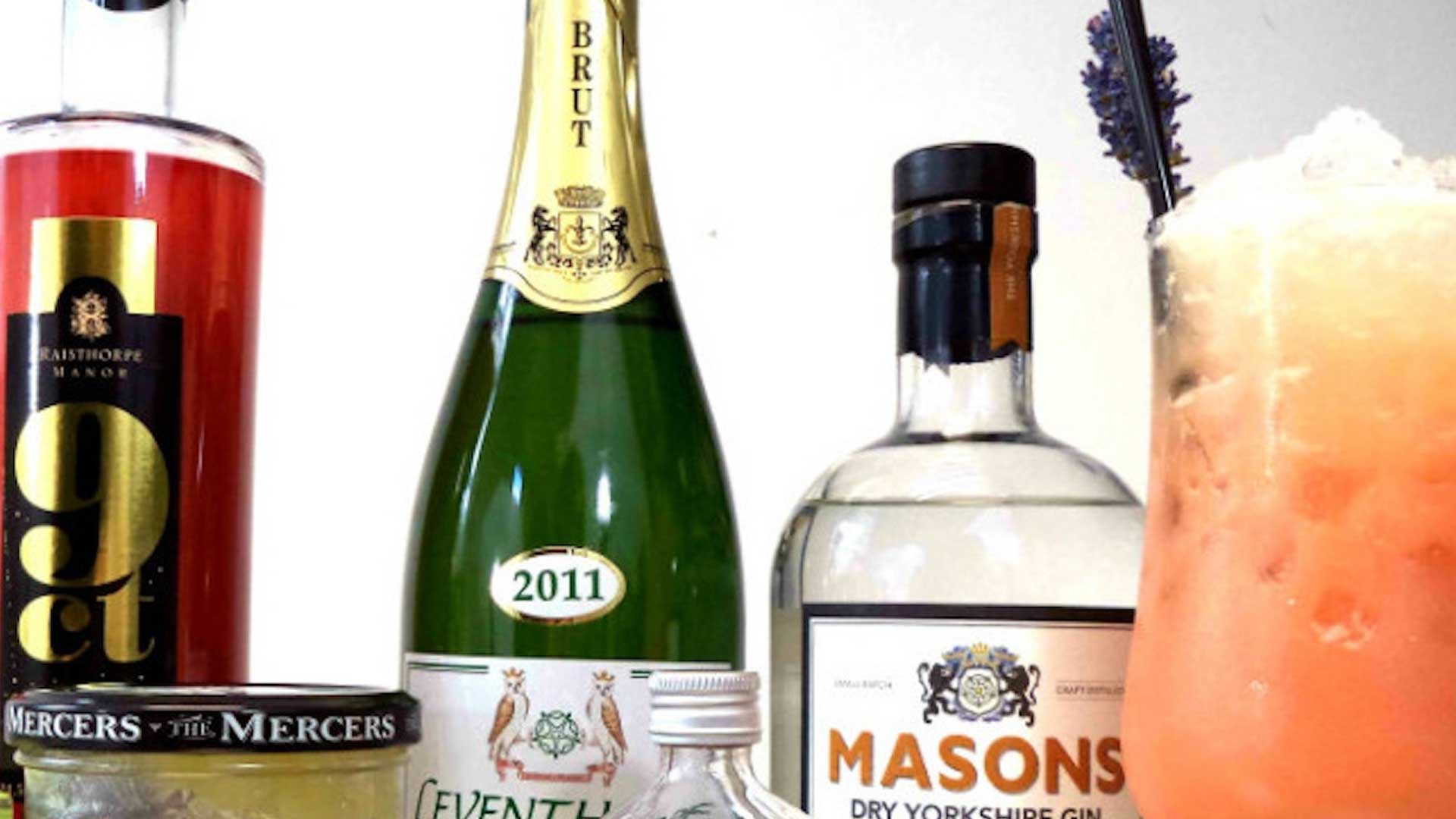 Celebrate Yorkshire Day with the 'Yorkshire's Finest' Cocktail!
Here at Mix 'n' Twist Bartending we LOVE being a part of God's own county of Yorkshire, so we decided to make a Yorkshire Day cocktail, using the finest Yorkshire ingredients.
We used the best ingredients from Raisthorpe Manor, Mercers of Yorkshire, Leventhorpe Vineyard, The Little Red Berry Co, Masons Yorkshire Gin, Yorkshire Lavender and Yorkshire Tea to bring you the ultimate Yorkshire cocktail that we have named 'Yorkshire's Finest'.
Check out our very first video blog – let us know what you think
Ingredients
15ml Raisthorpe Manor 9ct Blood Orange Vodka Liqueur
15ml The Little Red Berry Co. Raspberry Gin Liqueur
30ml Leventhorpe Sparkling Wine
25ml Masons Yorkshire Gin – Yorkshire Tea Edition
2 Teaspoons Mercers of Yorkshire Lemon Cheese
3 Yorkshire Tea Bags
3 Sprigs of Yorkshire Lavender
10ml Lemon Juice
10ml Sugar Syrup
Crushed Ice
Cubed Ice
Method
First things first, take a teapot and add your 3 Yorkshire Tea bags with 200ml of boiling water and set aside to stew
Take your cocktail shaker and add 25ml of Masons Gin, followed by 15ml of Raisthorpe Manor Blood Orange Liqueur, 15ml of The Little Red Berry Co. Raspberry Gin, 2 teaspoons of Mercers Lemon Cheese, 10ml lemon juice and 10ml sugar syrup
After your tea has brewed for a minimum of 3 minutes, add 50ml of Yorkshire Tea to your drink
Fill your serving glass to the brim with crushed ice and set aside
Fill your cocktail shaker to the brim with cubed ice and shake
Using a strainer, pour your drink through it into your serving glass, leaving an inch at the top
Top your drink up with Leventhorpe Sparking Wine
Finish off your Yorkshire's Finest cocktail with 3 sprigs of Yorkshire Lavender to garnish
Enjoy!
The Party Scene
Your birthday party is just asking for the addition of one of our mobile cocktail bars. Chat with your friends and dance the night away with your favourite cocktail in hand. With us, everything will be taken care of and you can enjoy the one night that's all about you.
If hands-on events are more to your taste, we offer a great cocktail masterclass option too. Perfect for any big event, our mixology classes allow you to mix, muddle, shake and stir your very own cocktail, and the best bit is getting to taste test them after!
Download The Party Events Brochure
Speak with an Expert Mixologist
Creating the ultimate mobile bar experience for your private party event is just a phone call away.
Our expert mixologists listen to your goals, dreams and help you create the ultimate event.
Take advantage of a no-obligation consultation and click the button below to get started.