The Mad Hatter's Cocktail Party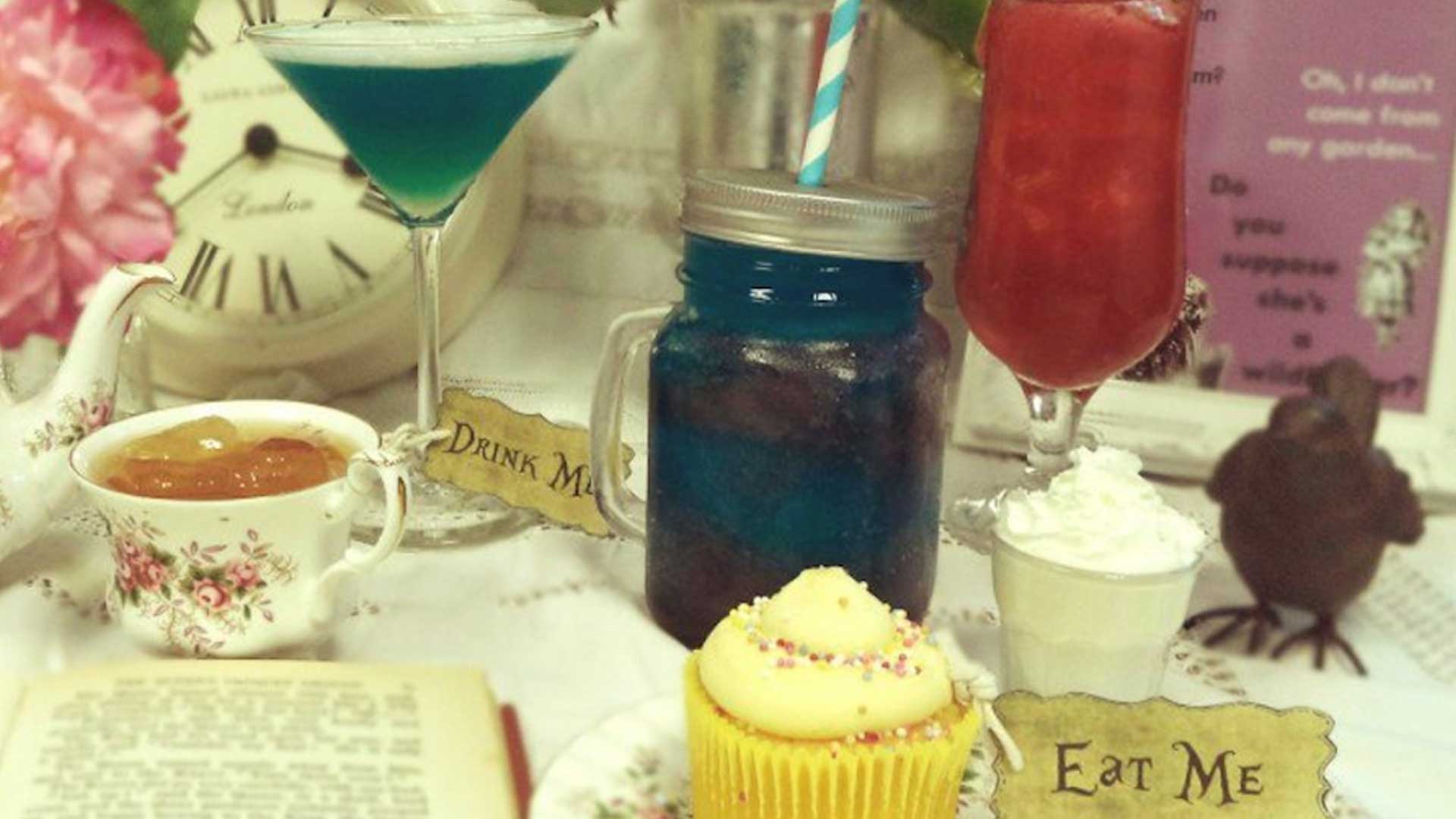 "If I had a world of my own, everything would be nonsense. Nothing would be what it is, because everything would be what it isn't. And contrary wise, what is, it wouldn't be. And what it wouldn't be, it would. You see?" – Alice in Wonderland, Lewis Carroll.
'We're all mad here!' so with that in mind, we decided to adopt 'The Mad Hatter's Tea Party' from Alice in Wonderland and create fabulous and unique cocktail party ideas for you to recreate at home! Perhaps you are celebrating your Unbirthday, or having a croquet game in your backyard?
The Alice
Ingredients
25ml Blue Curacao
25ml Vodka
Juice of 1/2 Lemon
30ml Pineapple Juice
15ml Sugar Syrup (Gomme)
Ice
Method
Pour 25ml of blue curacao, 25ml of vodka and the juice of 1/2 a lemon into a Boston glass
Fill your martini glass with ice to chill it down, then throw the ice away when it is cold
Fill the Boston glass with ice and shake, then strain the liquid into the martini glass, leaving a gap of 1cm at the top
In a fresh Boston glass, pour in the 30ml pineapple juice and 15ml sugar syrup, then shake with ice
Layer the white foam on top of the blue by slowly pouring it down the side of the glass
The Mad Hatter
Serves 4
Ingredients
120ml Pimms
50ml Gin
75ml Apple Juice
75ml Ginger Beer
1/2 Lemon
1/2 Orange
1 Lime
2 Passionfruit
Ice
Method
Take a teapot and put a handful of ice in
Scoop out 2 passionfruit and add to the teapot
Add 1 lime, 1/2 an orange and 1/2 a lemon, all cut into slices and squeezed
Pour in 120ml of Pimms, 60ml of gin, 75ml apple juice & 75ml ginger beer
Give your teapot a good stir and serve in iced teacups & saucers!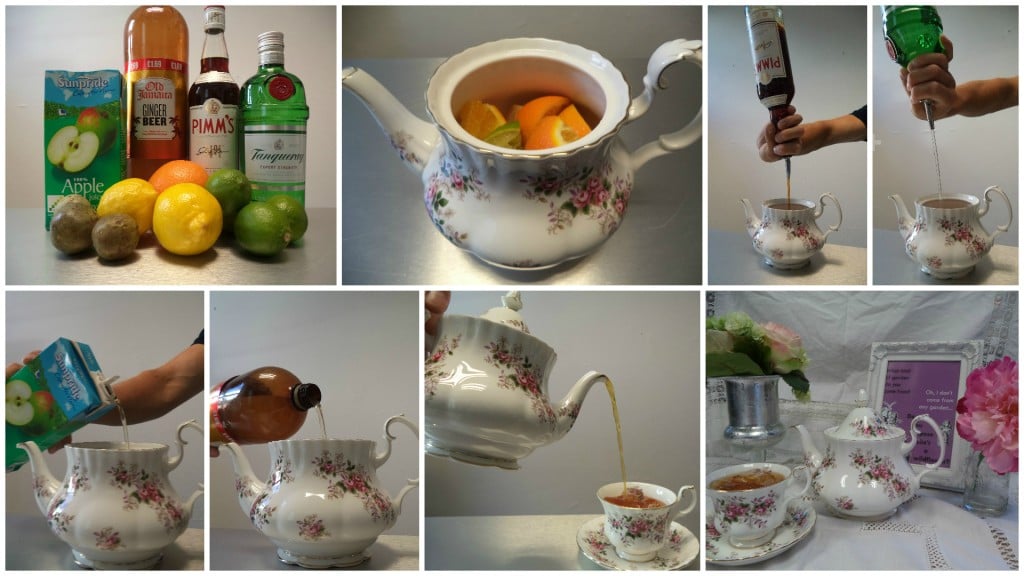 The Queen of Hearts
Ingredients
35ml Spiced Rum
15ml Raspberry Liqueur
50ml Cranberry Juice
15ml Honey
6 Raspberries
Juice of 1 Lime
Ice
Method
Put the raspberries in a Boston glass and muddle (squash!) them
Add 15ml honey, the juice of 1 lime, 15ml raspberry liqueur, 35ml spiced rum and 50ml cranberry juice
Top the Boston glass with ice and shake
Fill up your serving glass with ice and strain the cocktail into the glass
Garnish with a queen of hearts playing card!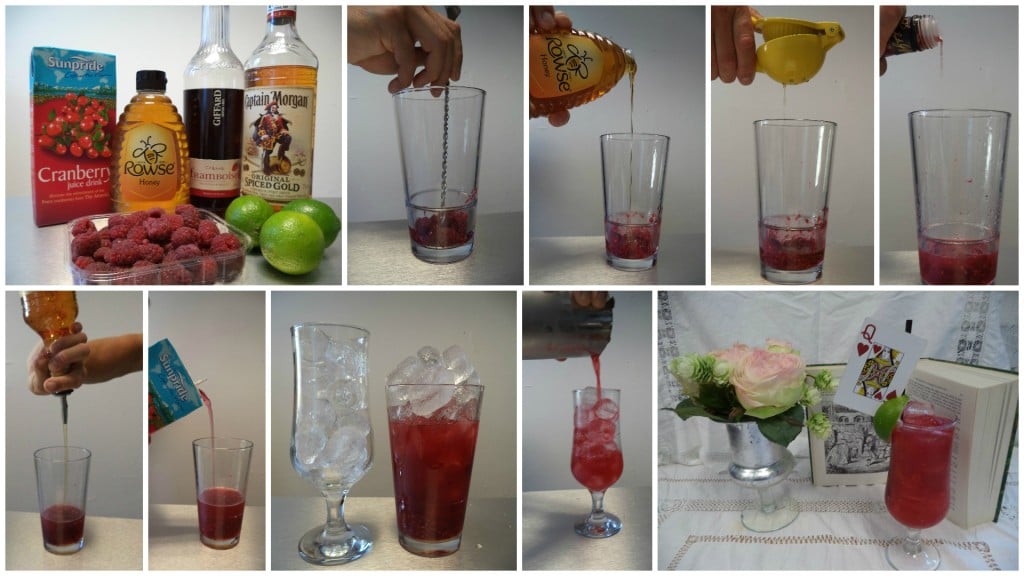 The Party Scene
Your birthday party is just asking for the addition of one of our mobile cocktail bars. Chat with your friends and dance the night away with your favourite cocktail in hand. With us, everything will be taken care of and you can enjoy the one night that's all about you.
If hands-on events are more to your taste, we offer a great cocktail masterclass option too. Perfect for any big event, our mixology classes allow you to mix, muddle, shake and stir your very own cocktail, and the best bit is getting to taste test them after!
The White Rabbit
Shot – Serves 4
Ingredients
40ml Vanilla Vodka
20ml Coconut Liqueur
10ml Natural Yoghurt Liqueur
20ml Double Cream
Whipped Cream
Ice
Method
Pour 40ml vanilla vodka, 20ml coconut liqueur, 10ml natural yoghurt liqueur & 20ml double cream into your Boston glass
Top the Boston glass with ice and shake
Strain the liquid into chilled shot glasses
Top with whipped cream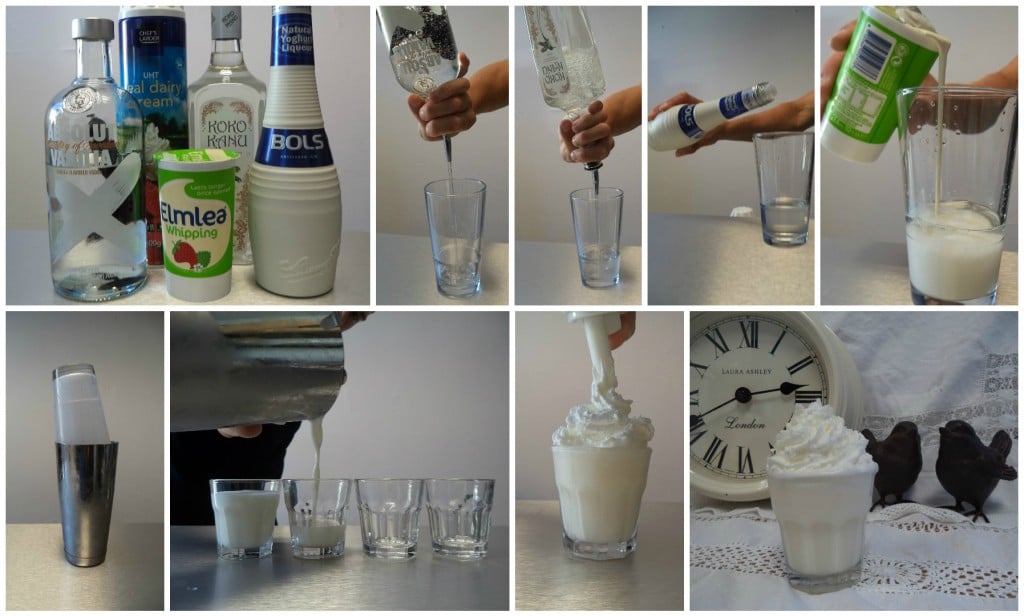 The Cheshire Cat
Ingredients
50ml Blue Curacao
25ml Raspberry Liqueur
25ml Vodka
25ml Grenadine
20ml Lemon Juice
Ice
Method
Pour 25ml blue curacao, 25ml raspberry liqueur and 25ml grenadine into a blender and fill with ice
Blend to a slushy consistency and set aside
Pour 25ml blue curacao, 25ml vodka and 20ml lemon juice into the blender, fill with ice and blend
Using two jugs and spoon, pour layers of each mixture into the glass to create a stripy effect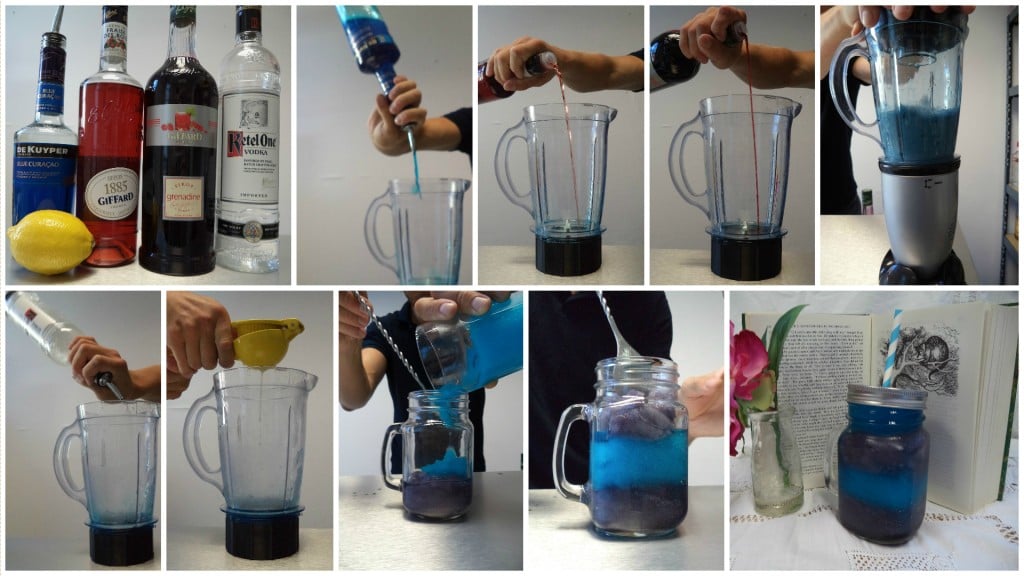 Speak with an Expert Mixologist
Creating the ultimate mobile bar experience for your private party event is just a phone call away.
Our expert mixologists listen to your goals, dreams and help you create the ultimate event.
Take advantage of a no-obligation consultation and click the button below to get started.