10 Tips for Corporate Event Planning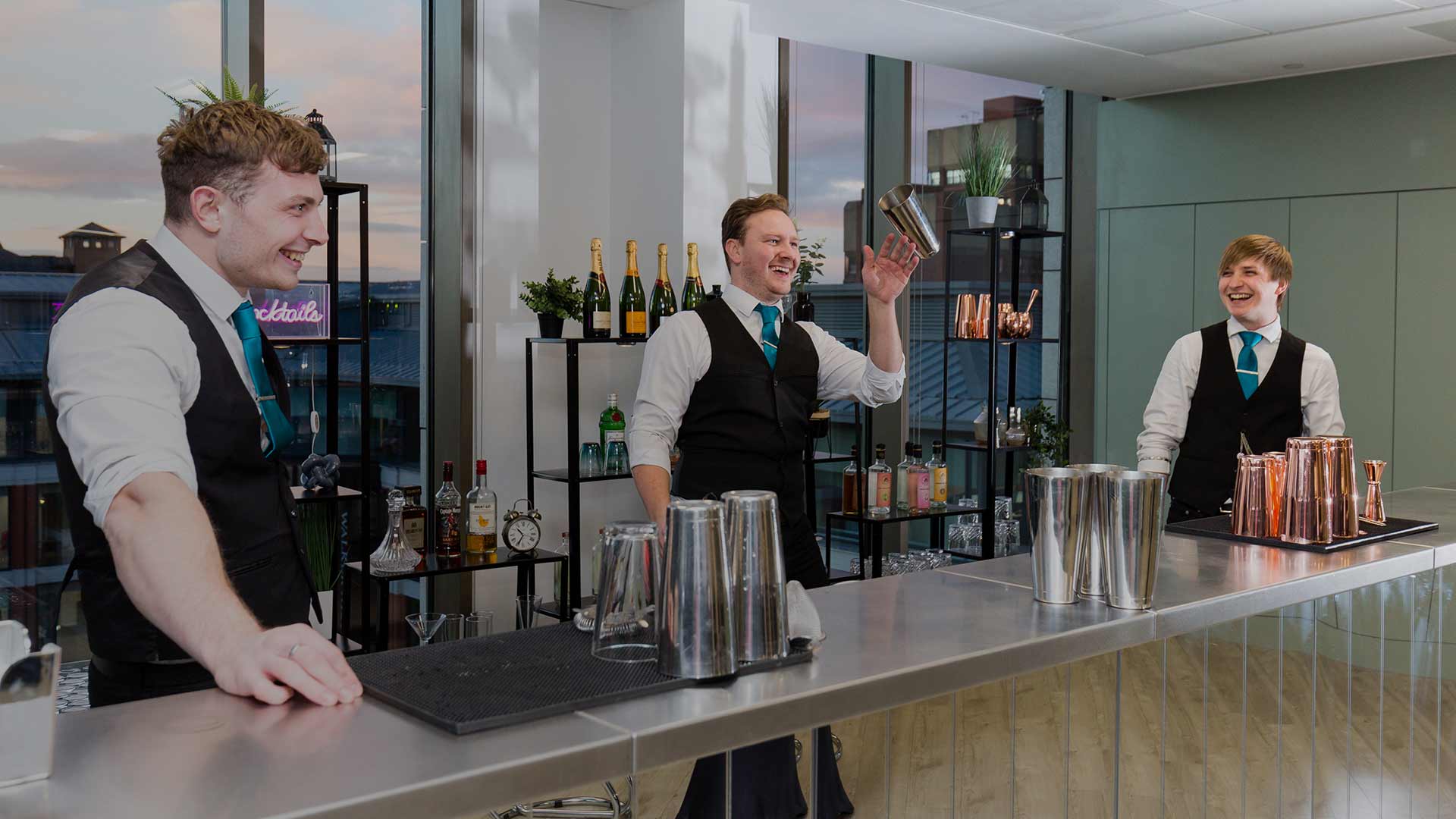 With clients across every sector, industry, and corner of the world of work, we are no stranger to corporate events – and trust us, we've seen it all.
Branded balloons, elite goodie bags, A-star performers, and activities in all shapes and sizes; planning a corporate event means finding a balance between the impressive stuff and ticking the required boxes which cover team building, productivity, and reward. With that said, however, what actually makes a good corporate event – and where should you start when it comes to planning one?
This blog is designed to help brand new and veteran corporate event planners, with ideas to suit every company or business to a tee.
What makes a good corporate event?
A good corporate event is on-brand (in terms of décor, tone, and style).
10 tips to bring your next corporate event to life
1. Always start with the end goal – as identified by the person who requested the event
Everyone in the corporate world knows about KPIs. They're all different, but the reason they exist is the same: to track success.
KPIs are outlined or specified by a company board, CEO, or Managing Director – and approaching a corporate event in the same way is key. It may sound dull, but if the CEO has asked you to plan an event, make sure you know what their core goals are / what they want to achieve through the event. It could be rewarding the team for a good job well done; it could be to unite the team; it could be part of a grand plan to launch a new office or impress clients with a new product. Whatever it is, you will be able to plan much better if you know the purpose and main goal of the event that you're organising.
2. Day or night?
This is a decision that matters, and it could affect the turnout as well as the way that colleagues, clients, and employees respond to the invitation. A daytime event is likely to be held during working hours, which instantly makes the event more formal. An evening event is outside of core work hours, which not only makes attendance more likely to be optional but also introduces the concept of drinking and transforms the event from business networking to socialising.
Consider which type of event best suits the main purpose of the event and take it from there.
3. You can't go wrong with branded cocktails
With a thorough understanding of the need to both impress and delight, here at Mix & Twist we are big fans of the branded cocktail – something that speaks to your brand values, and which brings the brand to life in an attractive (and tasty) way!
We also offer corporate cocktail making as an event add-on and can help with everything from an inhouse team building event to a product launch or a client event.
4. Assign roles and responsibilities
Even the best event planner in the world needs some help when it comes to organising a corporate function – be it a client facing event or something inhouse that is exclusively for the team. Whatever you're planning, delegation is a key part of event management and will allow others to get involved.
Some of the roles to consider assigning to others include RSVP management, and on-the-day decorating.
5. Hybrid events are still in!
The Covid-19 pandemic introduced us to the concept of both fully virtual and hybrid events – and while the concept definitely isn't suitable for all types of event, a hybrid approach can still work and ensure that your event is accessible for all who may wish to attend.
Extend the invite to those overseas clients who could join in via live streaming for a big corporate announcement or new product launch or consider inhouse team building activities which can be enjoyed remotely by those unable to visit the office in person on event day.
6. Decide on the budget early
Time for some logistics now, and where better to start than with the budget. Knowing how much you have to spend on an event is perhaps the most important piece of information in terms of selecting venue, event type, catering, and more.
Rather than viewing the event budget as a single pot of money, break this down into a number of smaller pots – each of which is assigned to a different area of the event. If one area is costing more than you expected, know that you need to borrow from another pot in order to cover the cost – and factor that in as you continue to bring the plans together.
7. Add a photographer / photo booth for free marketing
If your corporate event is designed to introduce a new product or service, or you want your event to garner interest in your brand and/or company, professional photos or photo booth snaps can be a great add-on which are then shared with and by guests long after your event is over. Add your branding to the bottom corner of these images for free marketing both online and in the office/homes of those who attended your event.
8. Create a hashtag
We cannot escape the fact that social media is more influential than ever before when it comes to informing consumers and customers about what we are doing and how. Creating a hashtag demonstrates an affinity for the new social media world we live in and will keep all the comments and photos shared across social media central and easy to find.
9. Debrief
Getting feedback after a corporate event is key – with the thoughts of both attendees and key stakeholders integral to determining the success of the event. This information will also help when it comes to future planning, with our advice being to track and file away all the positives and negatives so that you have ideas to draw on when planning the next corporate do.
10. Enjoy it!
From custom cocktails to branded goodie bags, corporate events are rewarding and a lot of fun. Remember that the more you plan, the more enjoyable the end result and event day will be.
For more information on our corporate event packages and to see your logo transformed into a delicious, fruity cocktail, get in touch with our team today.