Exhibition Stand Ideas - How To Draw Attention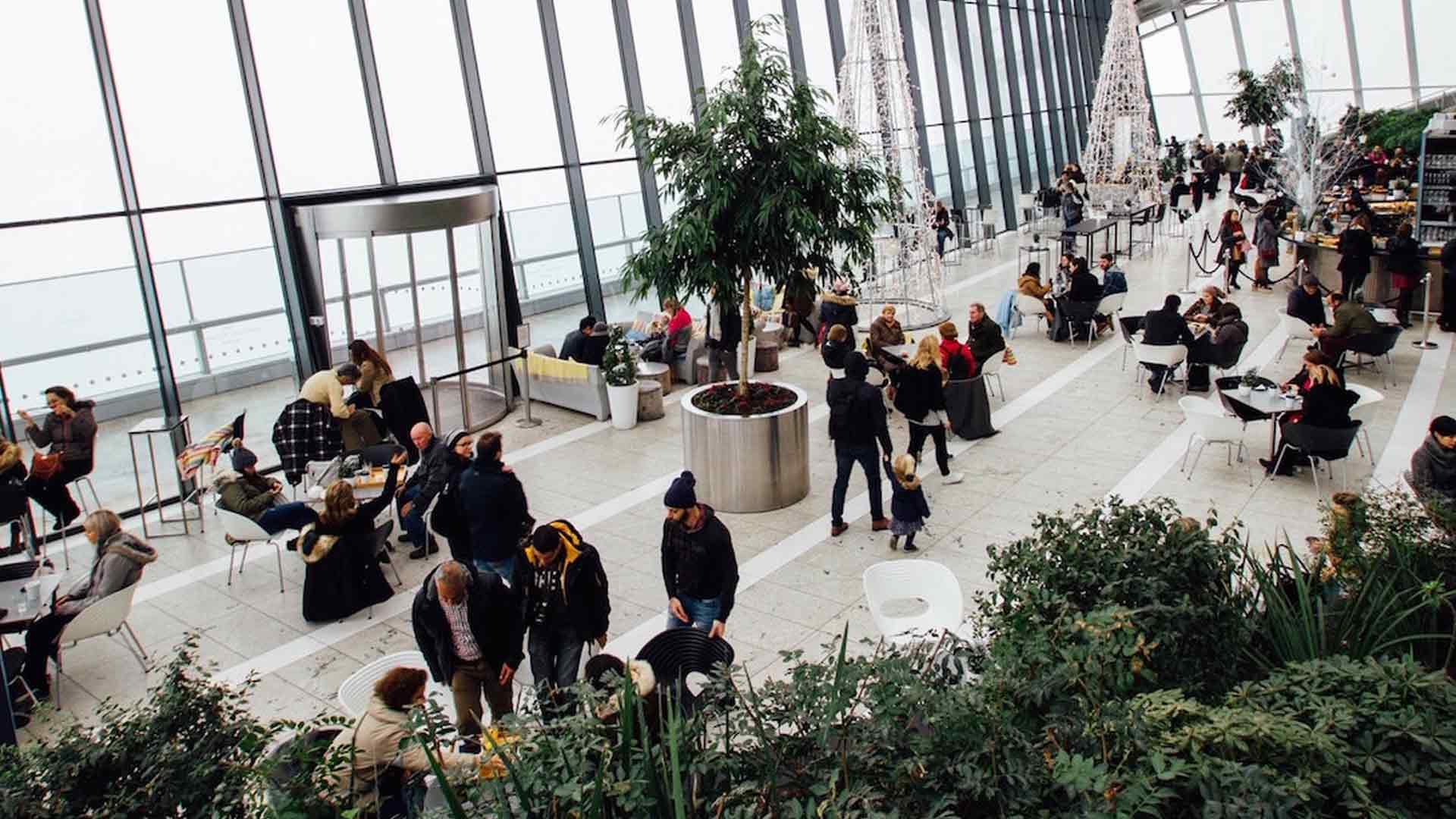 Our Favourite Exhibition Stand Ideas
We've put together our favourite exhibition stand ideas to help you get more visitors – and yes, a mobile cocktail bar is definitely a great idea!
Five Fab Exhibition Stand Ideas To Draw Attention To Your Brand
Being armed with some great exhibition stand ideas while you're planning for an event is essential if you want to draw attention for the right reasons and get people onboard and engaging with your brand. You need to stand out from the other exhibitors and ensure that your stand encourages people to stop and chat, not just shrug and walk by.
We've done lots of work with clients at exhibitions, and while attending, we've kept a close eye on what businesses do to make their exhibition stand one of the best – so we thought we'd share some of the coolest ideas we've seen with you…
Our Favourite Exhibition Stand Ideas
1. Dazzle them digitally – to get people to your stand you need to catch their eye, so make sure you take advantage of technology. You can hire some fantastic display accessories, such as animated graphics banners, cool lighting installations or you can even set up some podiums complete with touchscreen tablets, and let people browse through some specially created media for the occasion.

2. Inspire with interactivity – there are plenty of ways to get your visitors interacting, such as fun quizzes, treasure hunts and games. You can set up an Instagram printer on your stand, which allows people to post pictures with your event-specific hashtag, or start a Twitter hashtag and create a buzz around getting it trending. If you're selling products, let people handle or try them – make sure that people feel involved, and they'll stick around longer to learn more.

3. Be unconventional – just because most exhibitions stands are designed as a square, plain space, that doesn't mean you have to stick to that format! Create a 'set' like a movie scene, bring the outdoors in with plants and flowers, hire quirky accessories or just go for a fully custom-built stand that completely transforms the space into something that people just can't ignore as they walk by.

4. Freebie – everyone loves a freebie, so come armed with small gifts or offers for your visitors. For a fairly reasonable price you can have some carrier bags printed with your company name and logo and fill them with a branded pen, mouse mat, some sweet treats, discount vouchers or whatever will resonate with your audience and help to keep you in their minds after the event. Don't forget to put a business card in there too! As they walk around with their bags, it will stir up interest in what you're giving away, so they're effectively advertising your stand for you!

5. Entertainment – adding some entertainment to your exhibition stand is a great idea, as it makes people feel they're getting something extra from their visit. You could have a magician pulling out business cards or products from visitors' ears, or hire a branded mobile cocktail/mocktail bar and let everyone enjoy a free drink, served up by a flair bartender showing off their incredible skills!

We hope you feel inspired by some of these exhibition stand ideas and that they help you to make your next event the best yet – and if you're interested in hiring a mobile cocktail bar for your stand, please give us a call for more information
Tailored To Meet Your Needs
Choose one of our bespoke bar hire options and you'll have the freedom to create a truly unique experience for your guests. Our bars can be personalised with your own branding, while there's even the option to tailor your cocktail menu so that it fits with a wider theme.
You'll have a great selection of cocktails to choose from, ranging from the traditional to something a little more out-there.
Hiring a cocktail bar for your next corporate event is also a great way to get people talking and break the ice.
We have a full team of mixologists and flair bartenders on hand to entertain your guests and bring everyone together for a corporate event with a difference.
Download the Corporate Brochure
Speak with an Expert Mixologist
Creating the ultimate mobile bar experience for your corporate event is just a phone call away.
Our expert mixologists listen to your goals, dreams and help you create the ultimate event.
Take advantage of a no-obligation consultation and click the button below to get started.