Flair Tricks To Impress Your Friends At Your Next Party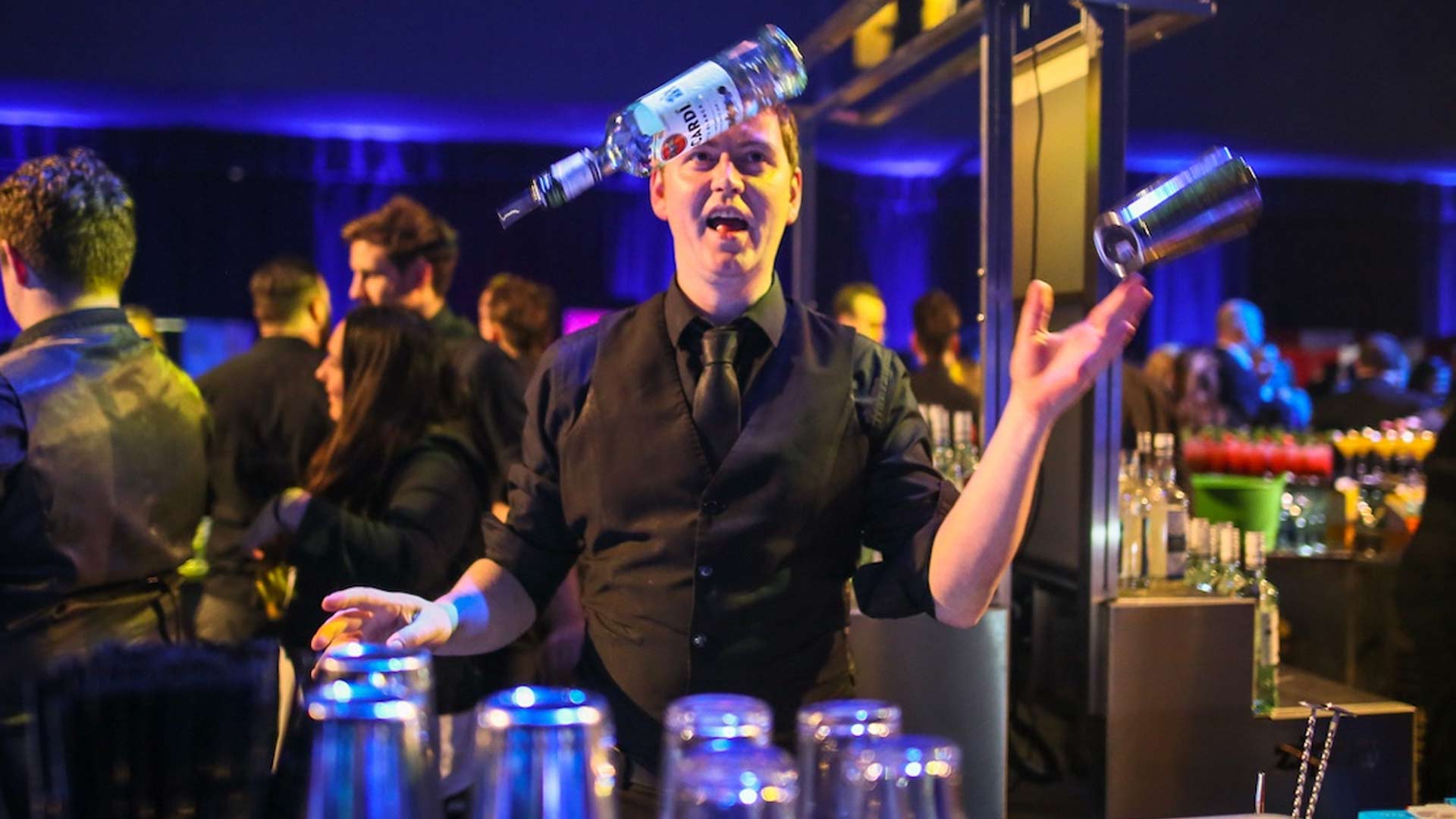 Flair Tricks
Call it the Tom Cruise effect, but ever since the film 'Cocktail' it's been increasingly cool and sexy to have a few flair tricks up your sleeve to pull out at parties or other events. That's usually why, nowadays, when bars for events are hired there is the option to hire a flair bartender too so that you can add some additional entertainment to your drinks package.
Slick tricks and the element of risk making the whole performance of flair into almost an art-form; a well-choreographed routine that is aimed at impressing and mesmerising. As great a bonus as a flair is for event bars, it's also a fantastic skill to learn for yourself. Think of all of the times where you might find yourself mixing drinks – at a party with your friends, during a summer BBQ, or even on a date – and how much more impressive would it be if you could throw a few moves whilst creating some killer cocktails.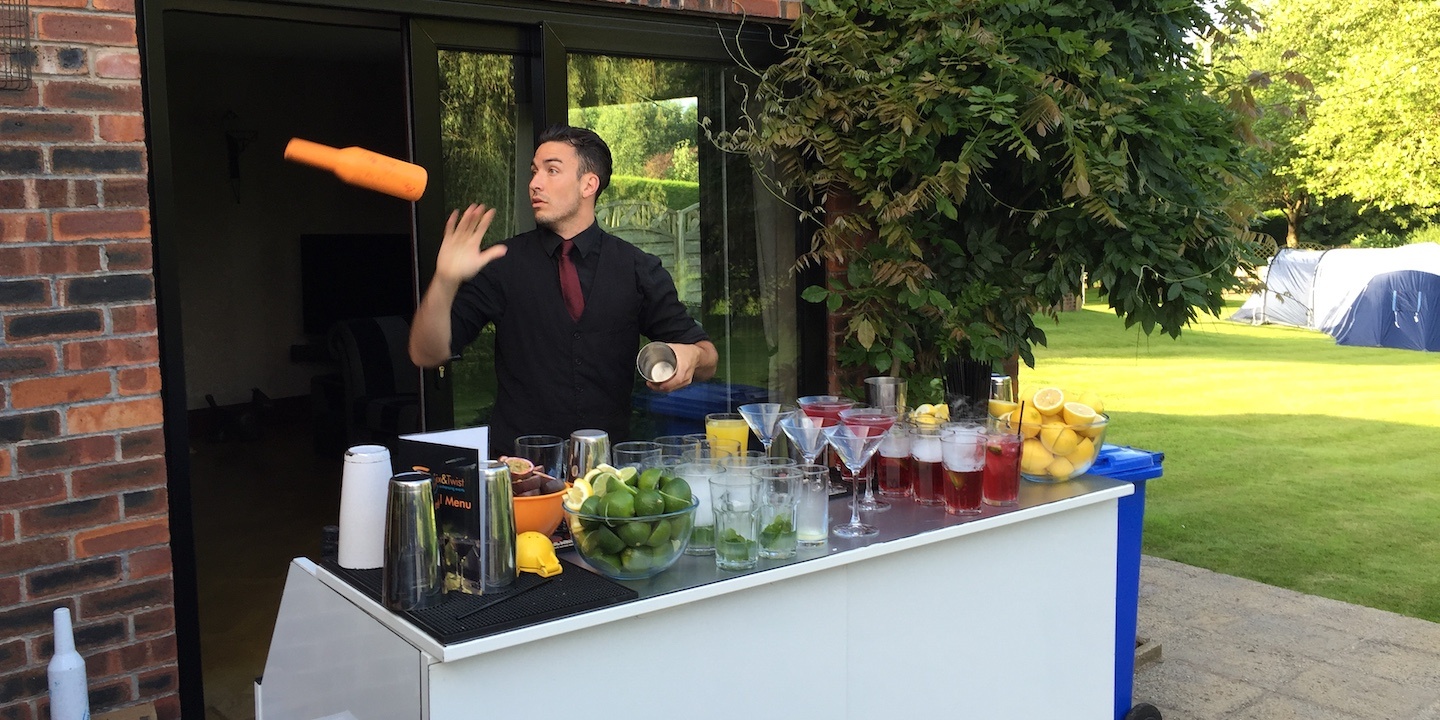 We've put together a little summary of the tricks you can master at home, but in order to learn some more professional moves you can book on one of our cocktail masterclasses and learn from our master flair bartenders themselves.
The Basic Flip
You'll see this one happening at a lot at event bars, and it looks pretty complex but, in reality, as long as you've got good hand-eye coordination then it's quite simple. Have a glass ready in front of you for a more fluid transition, then grab a bottle of spirit or syrup by the neck, spin it 360 degrees and, once it's done a full turn start pouring immediately.
The Stall
The aim is to stall the object on top of the back of your hand, whilst your palm is facing downwards. This move requires the supple movement of the hand and a lot of balance. It's is a classic move that is included in the repertoire of many flair bartenders and it's a great trick to request when you hire a mixologist for your own event.
Start by letting the object hang by holding it by its neck between your thumb and index finger. Flip and rotate it upward and 'stall' it on top of your hand. Once the bottle is stalled you can take this trick one step further by flipping the bottle upwards to rotate it, catching it on its way down, and beginning to pour immediately once it's back in your hand.
Around The World
A classic and very popular move amongst flair bartenders. The aim is to flip the object from behind you over your shoulder and catch it in front of you. Start by holding a bottle by its neck with your arm held out in front of you, parallel to the ground. Swing your arm downwards and once it has passed your body, flick and spin the bottle up over your shoulder. Catch it with the same hand in front of you and then continue on mixing and shaking.
Not only do we offer flair bartenders and mixologists to man our bars for events and weddings, but we also hold team-building cocktail masterclasses where you can learn even more tips, but tricks and recipes with your work colleagues or they're also the perfect activity for hen and stag parties too.
Check out the below video to see some of the tricks in action!
Speak with an Expert Mixologist
Creating the ultimate mobile bar experience for your corporate event is just a phone call away.
Our expert mixologists listen to your goals, dreams and help you create the ultimate event.
Take advantage of a no-obligation consultation and click the button below to get started.