The Answer to Bringing Your Team Together While Working From Home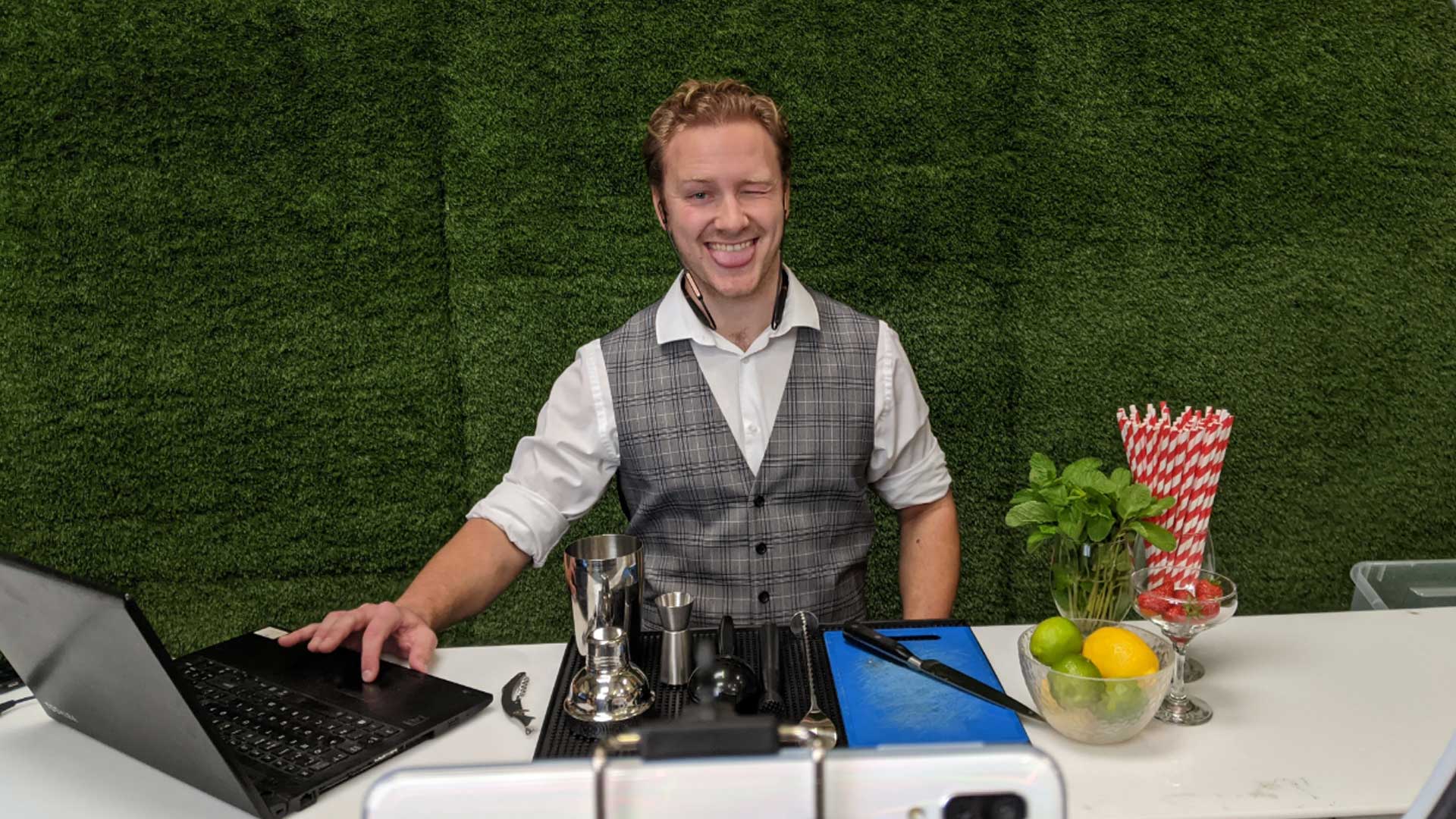 It can be hard to keep your team together when we're all forced to stay apart. When your team cannot connect in person, the magical elements which make a strong team – support, seamless communication, collective motivation and fun – can begin to stray. It's so crucial that you keep this magical formula bubbling remotely.

Managers of homeworkers must continuously seek innovative ways to engage their remote employees and maintain the connection and relationships within their team, regardless of their location. In such an unprecedented time, with so many other things to think about, keeping your company in check in ways you've never had to before can feel somewhat overwhelming. Worry not, we've got you covered! Whether remote working is new for you and induced by the pandemic, or if you're well accustomed to your team being dotted across the map, we have just the idea for your next virtual event – a Virtual Cocktail Masterclass…
What is it?
Our Virtual Cocktail Masterclasses are just as they say on the bottle! Join our expert mixologists online in a live class, where you will learn to mix, muddle, shake and stir your favourite cocktails. We offer bespoke packages to suit all budgets, with the option to have everything needed for your tailored cocktail menu delivered directly to the doors of you and your team for that extra wow factor. Not only can our team whip up the best of beverages, but they're also the hosts with the most, having extensive experience in delivering virtual events which engage, excite, and excel.
How does it work?
The class can be as interactive or as laid back as you wish. Our highly skilled team will demonstrate classic cocktail making with our signature twist. You can follow their steps, or simply watch and learn to recreate at your leisure. We have so many options to choose from, helping you to develop a menu that will tingle the tastebuds of all of your teamies! We will give you the full lowdown
on the history, origin and ingredients which make each cocktail pop, and we may even let you into a secret or two.
Then comes the best part, sampling your creations! With a hands-on experience mixed with plenty of opportunities to unwind and catch up, we are sure this will have your team's spirit sparkling.
I'll drink to that…
If our Virtual Masterclass tickles your fancy, we would love to hear from you. Book a call with us where we can get your plans flowing and wash away the worry of entertaining your employees. Whatever your team size, wherever you are – we can be right there with you for a get-together with a twist.
The launch of Abbott Brothers
Vodka
This crisp versatile spirit has been triple distilled to bring you the cleanest and smoothest vodka experience. The Abbott Brothers bring you their very own irreplaceable Vodka, everything you need in your choice of Vodka can and will be found here.