How To Plan A Work Christmas Party That Will Impress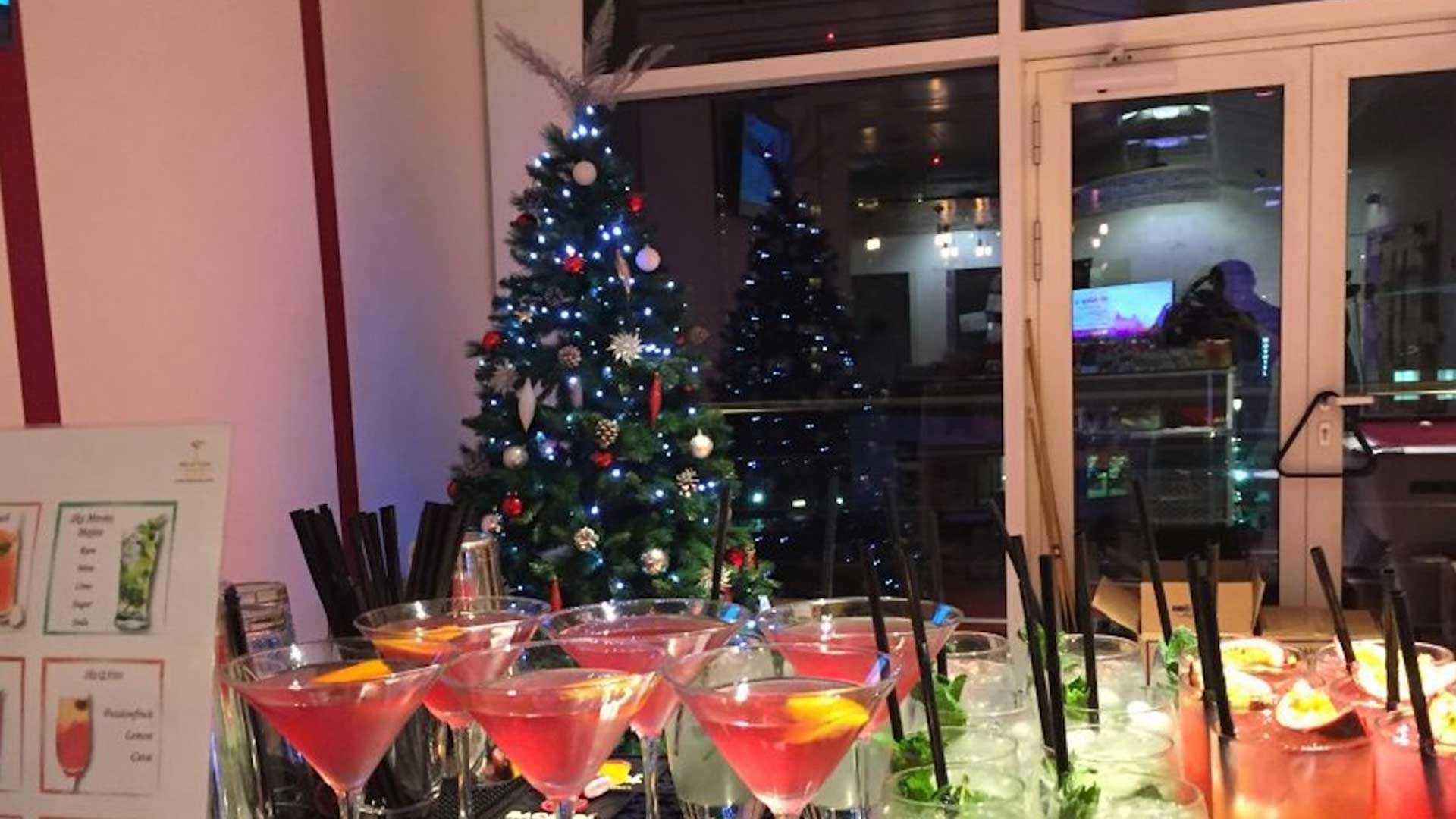 Work Christmas Parties
Let's face it; right now office Christmas parties are iconic for all of the wrong reasons. The budget is often too low, the venue always has a hideous carpet, and more often than not the only reason we bother turning up to them is that we're guaranteed a couple of free drinks from any event bars that might be there.
But things should never have got to this point. Christmas parties are great, and corporate Christmas parties should be as well. They're a chance to socialise with your colleagues away from your computer and your desks, to let off some steam and dance the night away in your Christmas jumper (why do events coordinators always think this should be the theme?) and to flirt with that co-worker who you've been dying to have a drink with for the last couple of months. They are exciting, festive and a significant point on the corporate calendar. So here's how to actually make it good for once, allowing you to win some brownie points with both your coworkers and your boss.
Venue: First thing's first, you need somewhere to hold your event. Don't let anyone is persuaded into just having it in the office – it is not a dedicated event space and no-one would actually choose to be there after hours. FYI, tinsel does not magically transform a space. So get out there and look for an actual proper venue. Or don't – anti-venues are very popular right now and are a great way to create some interest and hype around your Christmas party. An anti-venue is anything that's not a traditional 'venue' but can still be used as a space for parties and other events. Rooftop bars are a prime example and the picturesque views paired with all of the prosecco and mulled wine that event bars provide the guarantee that you are onto a winner.
If you do opt for an anti-venue then they will often require you to bring in your own suppliers to cater, which leads us on to mobile cocktail bars, and event bars in general.
Bar - The major difference between an in-house venue bar and mobile bar hire is the flexibility and range of offerings. A venue bar may be limited by what they can offer you, for example, a lot of venue bars don't have a cocktail menu or a huge variety of spirits. And their prices are often higher than what you would pay with mobile bar hire too because if the venue is providing the only bar they can charge what they want and people will still pay. Mobile bar hire is much more flexible, and it means that you can pre-arrange the drinks that you are after rather than guests being disappointed on the night by the lack of their preferred tipple. As well as providing a wide range of cocktails, at Mix & Twist, we also have a selection of bars in different designs so that you can choose the one which best fits with your Christmas party theme. We're here to make your event amazing and so if Gordon's is your preferred choice of gin, or the majority of your colleagues are Aperol addicts, then please do let us know and we will ensure we have plenty of those stocked in our mobile cocktail bar!
Food - We all know that food can make or break a party. Usually, due to the high-demand of venues around this time – with every company organising their Christmas party for the same week – Christmas parties can take place at irregular times. It's not unusual to have a Christmas party straight after work on a Wednesday evening which means that no-one will have eaten dinner. It's therefore not enough to just put out a few canapés and hope that your colleagues don't have an appetite that night – you need some real food. And not mini-versions of real food either. Mini roast dinners have had their day – even if it is Christmas – and there are so many other catering options out there to explore. Mexican food is popular with nearly everyone these days, or opting for a proper rotisserie where guests receive hand-carved sandwiches to fill with toppings of their choice is a much more sophisticated way to do the whole 'xmas lunch' thing. And remember to consider what drinks you have asked your mobile bar hire company to provide when choosing your food – no-one wants to be washing down roast chicken sandwiches with Cosmopolitans. It just ain't right.
Theme - Don't just plump for the traditional 'Christmas Jumper' theme; get creative and pick something that everyone will enjoy. You don't have to opt for anything which requires a fancy dress, but having a clear theme will make your event seem more fluid and professional which means that more of your workmates will stay for longer and generally just have a better time. So whether you just choose a colour scheme and style everything around that, or whether you go for something a little more ambitious, make sure that it's something that the majority of people would enjoy and that doesn't clash with your company values! Your mobile bar hire company will be able to work with you to ensure that your drinks match your theme, making for that all-important Instagram opportunity.
Getting all of these things right will ensure that all of your colleagues have an amazing time at the work Christmas do, and your boss will be very impressed with you for pulling off a party that people just won't stop talking about. Just remember to remind them of exactly how good it was when it comes to your annual review!
For more information on how we can help you to organise your Christmas party, contact us.
Tailored To Meet Your Needs
Choose one of our bespoke bar hire options and you'll have the freedom to create a truly unique experience for your guests. Our bars can be personalised with your own branding, while there's even the option to tailor your cocktail menu so that it fits with a wider theme.
You'll have a great selection of cocktails to choose from, ranging from the traditional to something a little more out-there.
Hiring a cocktail bar for your next corporate event is also a great way to get people talking and break the ice.
We have a full team of mixologists and flair bartenders on hand to entertain your guests and bring everyone together for a corporate event with a difference.
Download the Corporate Brochure
Speak with an Expert Mixologist
Creating the ultimate mobile bar experience for your corporate event is just a phone call away.
Our expert mixologists listen to your goals, dreams and help you create the ultimate event.
Take advantage of a no-obligation consultation and click the button below to get started.