Mobile Bar Hire - Christmas Cocktails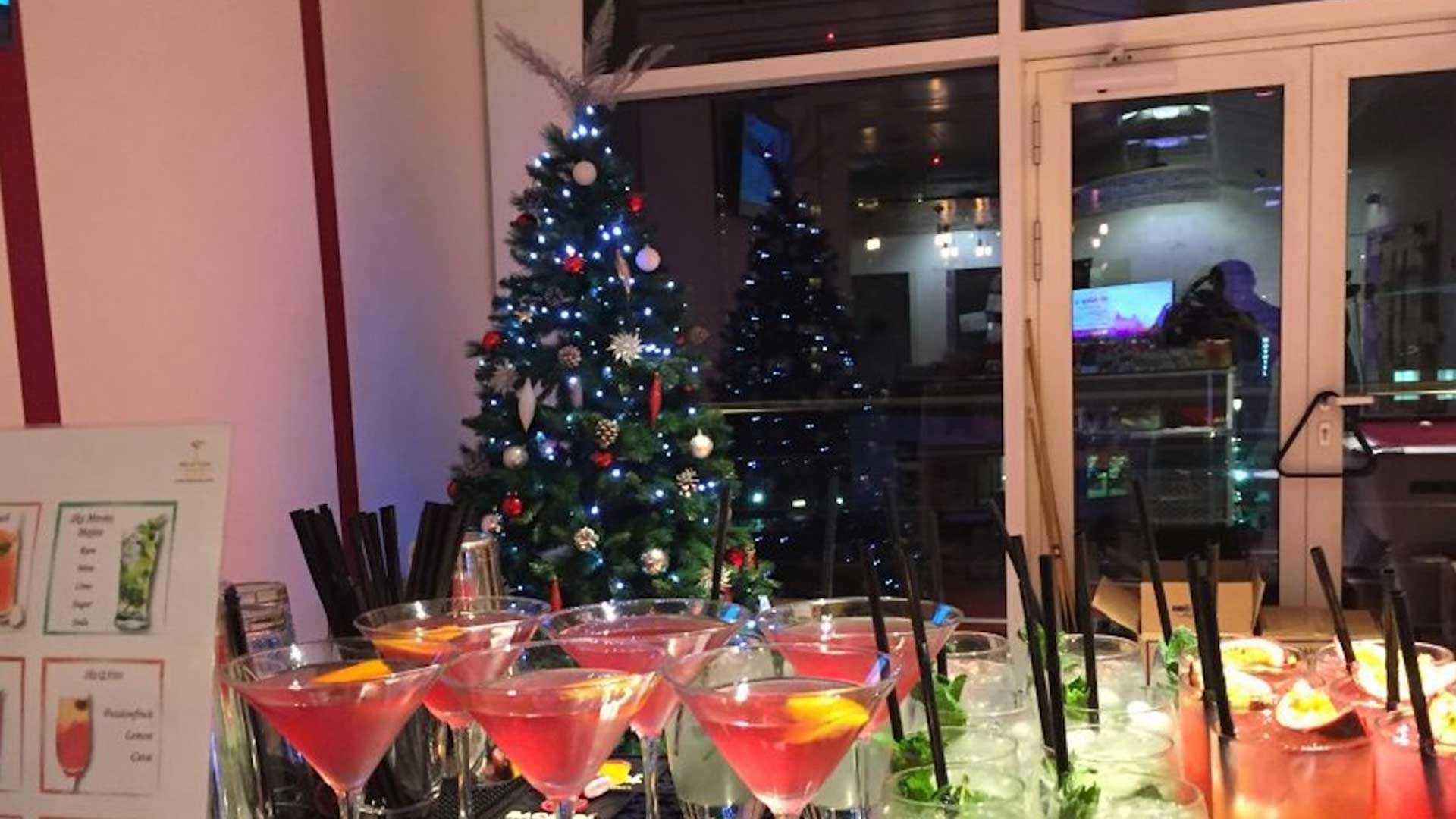 Christmas Cocktails From Our Mobile Bar Hire Experts
It's a busy time of year for our mobile bar hire service as people start hosting festive events for friends, family, staff and associates – so what better way to wow your guests than laying on a selection of Christmas cocktails?!
If you're planning on manning your own bar then our ideas will help you get a feel for what kind of festive tipples you could serve, or if you're hiring a mobile bar then you can ask your bartender to ensure they bring the right ingredients for these Christmas themed delights!
Our Top 5 Christmas Cocktails
There are a few drinks and flavours that spring to mind when thinking about Christmas, so it makes sense to incorporate them into your cocktail menu. It also pays to consider the weather – light and refreshing fruity cocktails are great for summer, but in the winter, a warming beverage will be well appreciated.
Here are five fab festive cocktail ideas for your mixologist to serve up at your Christmas party…
Winter wine

– mention Christmas drinks and everyone thinks of mulled wine, so match your favourite red wine with Cointreau liqueur, satsumas, cinnamon and cloves and serve it hot or cold, but we think hot is better!
Cranberry punch

– and it really packs one! Christmas isn't complete without cranberry sauce on your turkey, so extend the theme into your drinks too. Mix cranberry rum, bitters and Prosecco or cava with the traditional favourites of cinnamon and cloves, and serve over ice.
Eggnog cocktail

– eggnog is another classic Christmas drink, and this indulgent cocktail is a real treat. Beat egg yolks with sugar, stir in milk, double cream, rum and bourbon, fold in beaten egg whites and garnish with grated nutmeg.
Christmas champagne

– Many people enjoy an early morning 'bucks fizz' on Christmas Day. Don't judge, it's the one day of the year it's allowed! It's a great addition to your cocktail menu if you replace most of the orange juice with some orange bitters instead, and the champagne makes it feel very celebratory. Frost the rim of your glasses with egg whites and caster sugar and leave in the fridge overnight to find the sweet spot.
Candy cane

– this vodka-based cocktail brings in the festive flavours of peppermint schnapps and white crème de cacao, lifted with a little grenadine and a slug of soda water, and finished with a candy cane decoration – a seasonal sensation!
Make It Easy With Our Mobile Bar Hire
We hope you have a fabulous time at your Christmas party or event, but if you'd rather be drinking your festive cocktails than making them, our mobile bar hire service is the easy way to hand over the mixing to someone else – call us if you'd like more information about our mobile event bars.
Tailored To Meet Your Needs
Choose one of our bespoke bar hire options and you'll have the freedom to create a truly unique experience for your guests. Our bars can be personalised with your own branding, while there's even the option to tailor your cocktail menu so that it fits with a wider theme.
You'll have a great selection of cocktails to choose from, ranging from the traditional to something a little more out-there.
Hiring a cocktail bar for your next corporate event is also a great way to get people talking and break the ice.
We have a full team of mixologists and flair bartenders on hand to entertain your guests and bring everyone together for a corporate event with a difference.
Speak with an Expert Mixologist
Creating the ultimate mobile bar experience for your corporate event is just a phone call away.
Our expert mixologists listen to your goals, dreams and help you create the ultimate event.
Take advantage of a no-obligation consultation and click the button below to get started.