Shots and Shooters: Revived!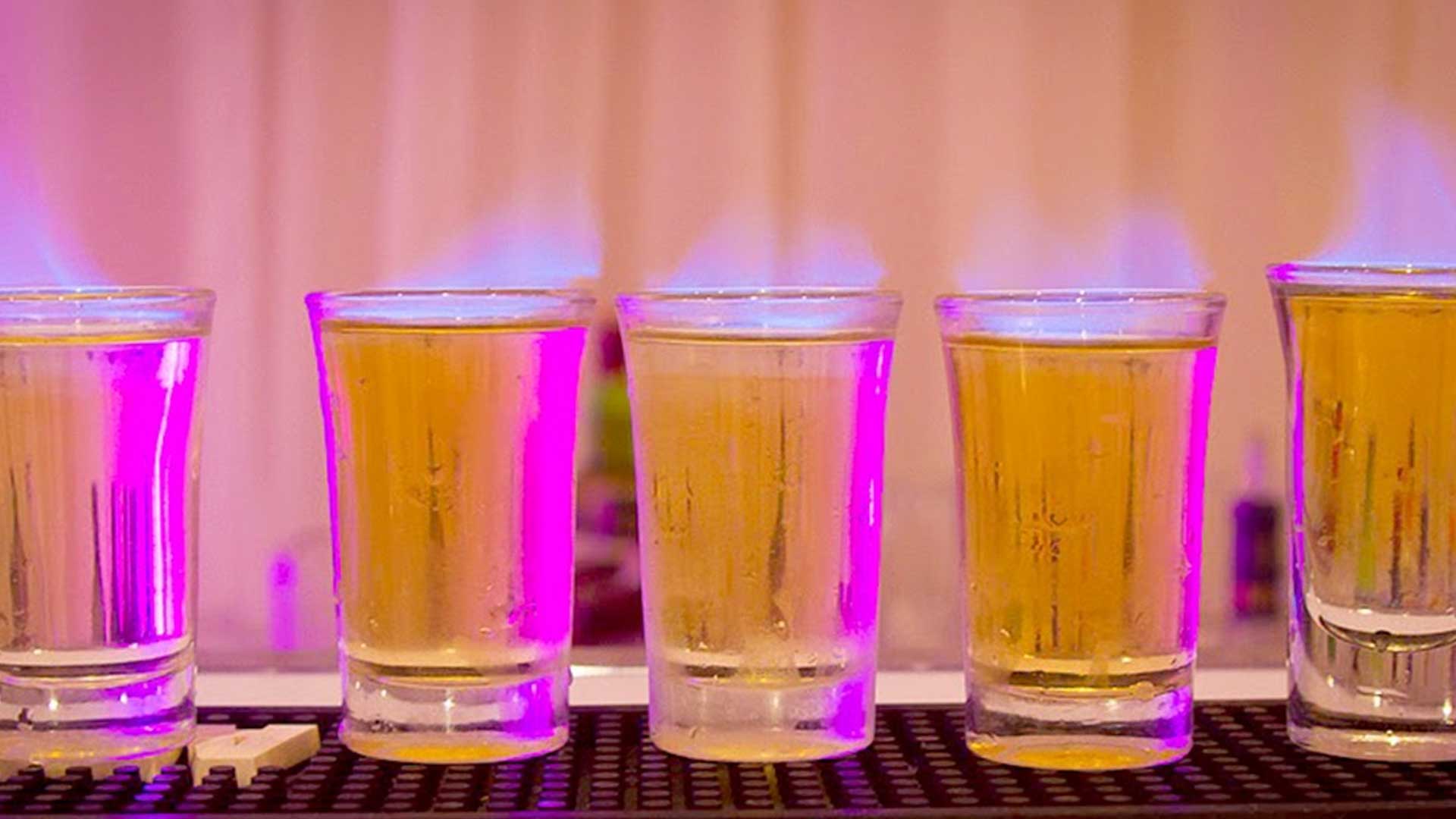 There's nothing like a shot or a shooter to get you in the party mood, however so many nights out involving cheap Sambuca and nasty hangovers have given them a bad name over the years.
We've done some research on shot and shooters and discovered tonnes of delicious recipes that we promise will leave you smiling rather than grimacing… and with the festive party season just around the corner, there's no better time to give them a try!
Layered and Creamy
We thought we'd start with the somewhat classic but often overlooked B-52 shot. It is made by layering Kahlua, Baileys and Grand Marnier and if done correctly, can look very impressive. Some have likened the combined flavours of this shot to caramel, making the B-52 the ideal candidate for an after dinner drink. Similarly, it is possible to replace the Grand Marnier with Frangelico to create the Snickers Shooter! This can be topped with whipped cream and chocolate sprinkles for an even more decadent and boozy treat… bottoms up!!
The final shooter in the creamy layered category is a must try for you banoffee lovers out there, start with coffee liqueur – our favourite is Tia Maria - followed by banana liqueur, then Baileys. To nail your layering skills there are loads of online tutorials that are definitely worth a watch before you start experimenting.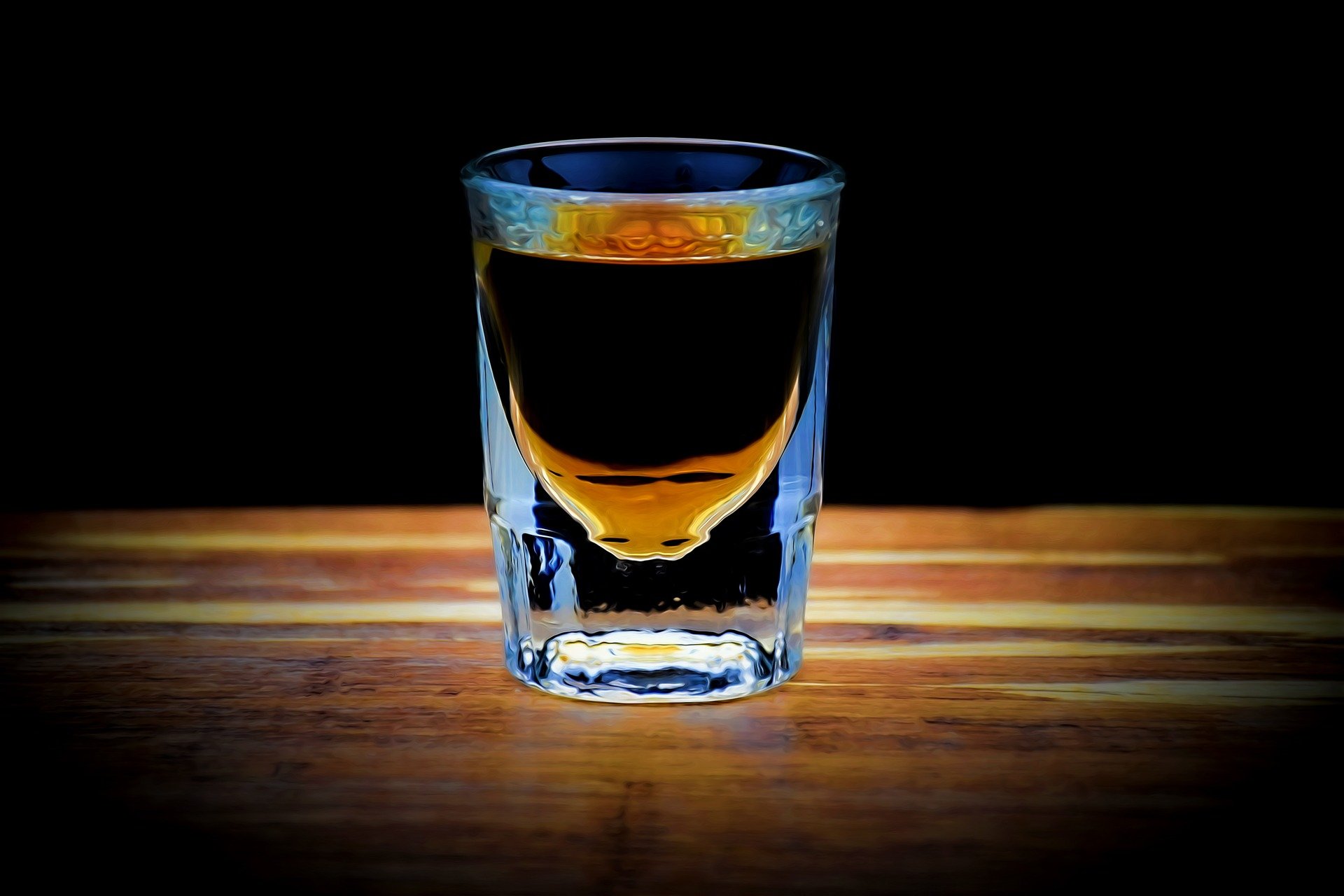 Fruity Favourites
For those of you who prefer something a little more fruity and refreshing, there are lots of equally delicious but less creamy recipes to try. One of our favourites is the Gummy Bear shot, which can easily be made for big groups by combining the ingredients over ice in a cocktail shaker before straining into chilled shot glasses. We used 100ml of Cherry Vodka, 100ml of Peach Schnapps, 50ml of fresh pineapple juice and 50ml of Fanta lemon to make around 12 shots.
Another fruity favourite is the Melon Ball, made with equal measures of melon liqueur – we used Midori - Vodka and pineapple juice; in the same way as you made the Gummy Bear, combine the ingredients over ice in a cocktail shaker before pouring into chilled shot glasses.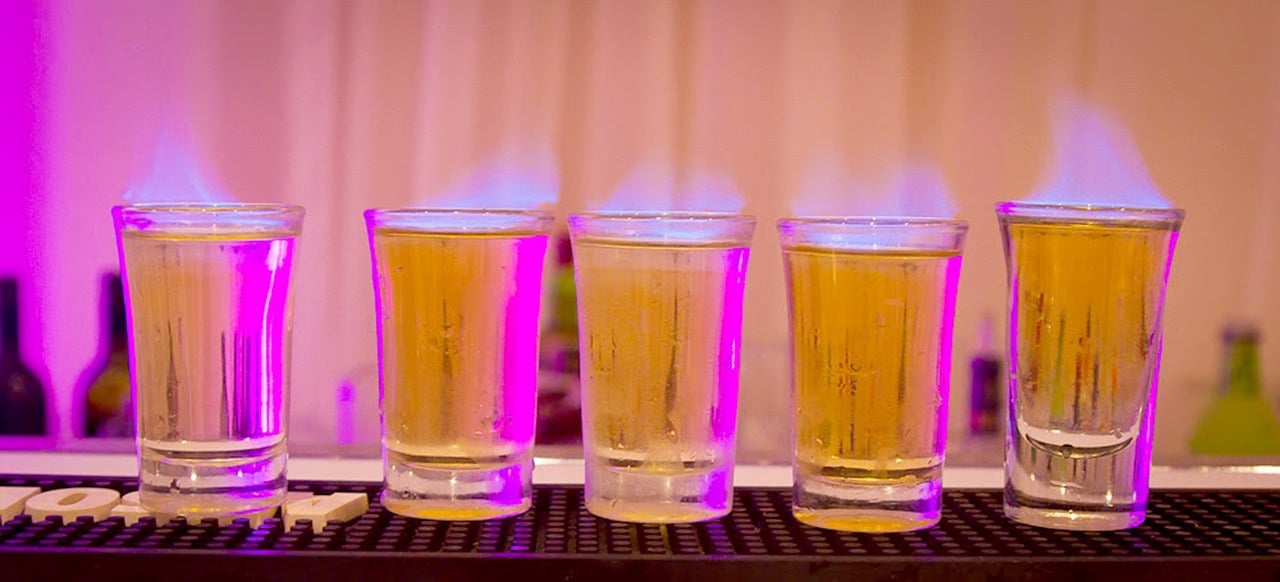 Shots, shots, shots!
One thing we were astounded by when we did our research on shots and shooters was just how many great recipes there are for every flavour you can possibly imagine. Most of your favourite cocktails can be made into shooters too, so it's worth doing some research of your own to discover which recipes you'd like to try for whatever festive gathering you're planning over the next few weeks. We'd love to hear from you, so get in touch to tell us what you've tried and whether or not you've found a renewed love for shots and shooters! Cheers!