The Basilicum Cocktail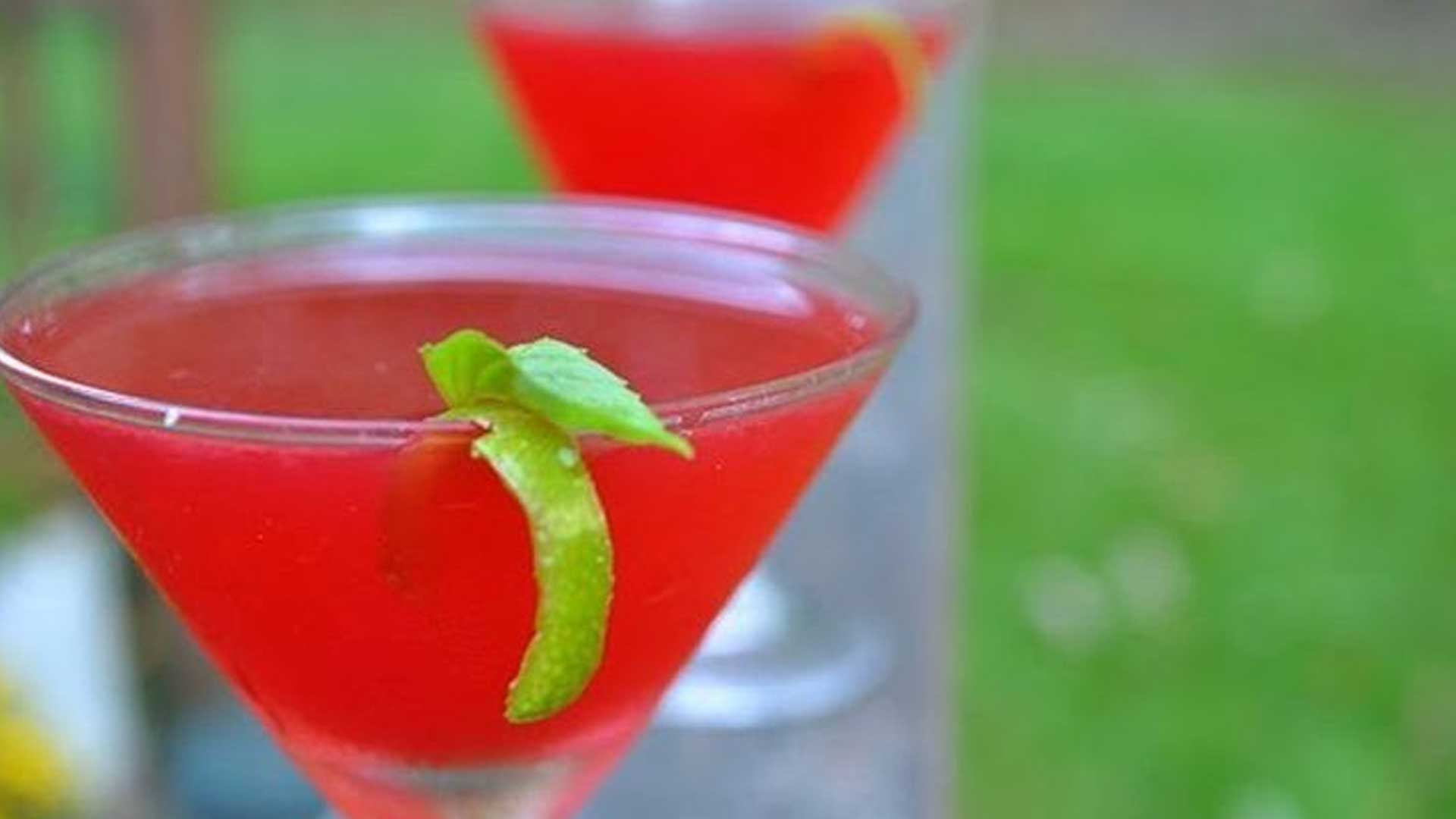 Pomegranate & Basil Cocktail
We enjoyed making The Dutch Garden Cocktail with a cucumber and watermelon mixer from Double Dutch Drinks so much, that we thought we would get creating with their pomegranate and basil variety too! Enjoy!
The Basilicum Cocktail
Ingredients:
30ml Triple Sec (Cointreau)
15ml Creme de Mure (Chambord)
Double Dutch Pomegranate & Basil Mixer
Cranberry Juice
5 Strawberries
Basil Leaves
Black Peppercorns
Method
1. Muddle 4 strawberries in a glass and add 4 basil leaves.
2. Add 15ml of Creme de Mure, 30ml of Triple Sec and 30ml of cranberry juice to the glass.
3. Fill the glass with ice and shake with a cocktail shaker.
4. Using a hawthorne strainer and a sieve, filter the drink into a martini glass until 2cm from the top.
5. Top the glass up with Double Dutch Pomegranate & Basil Mixer.
6. Grind a small number of black peppercorns on the top.
7. Garnish with a strawberry and a basil leaf.
Tailored To Meet Your Needs
Choose one of our bespoke bar hire options and you'll have the freedom to create a truly unique experience for your guests. Our bars can be personalised with your own branding, while there's even the option to tailor your cocktail menu so that it fits with a wider theme.
You'll have a great selection of cocktails to choose from, ranging from the traditional to something a little more out-there.
Hiring a cocktail bar for your next corporate event is also a great way to get people talking and break the ice.
We have a full team of mixologists and flair bartenders on hand to entertain your guests and bring everyone together for a corporate event with a difference.
Speak with an Expert Mixologist
Creating the ultimate mobile bar experience for your corporate event is just a phone call away.
Our expert mixologists listen to your goals, dreams and help you create the ultimate event.
Take advantage of a no-obligation consultation and click the button below to get started.