The Dutch Garden Cocktail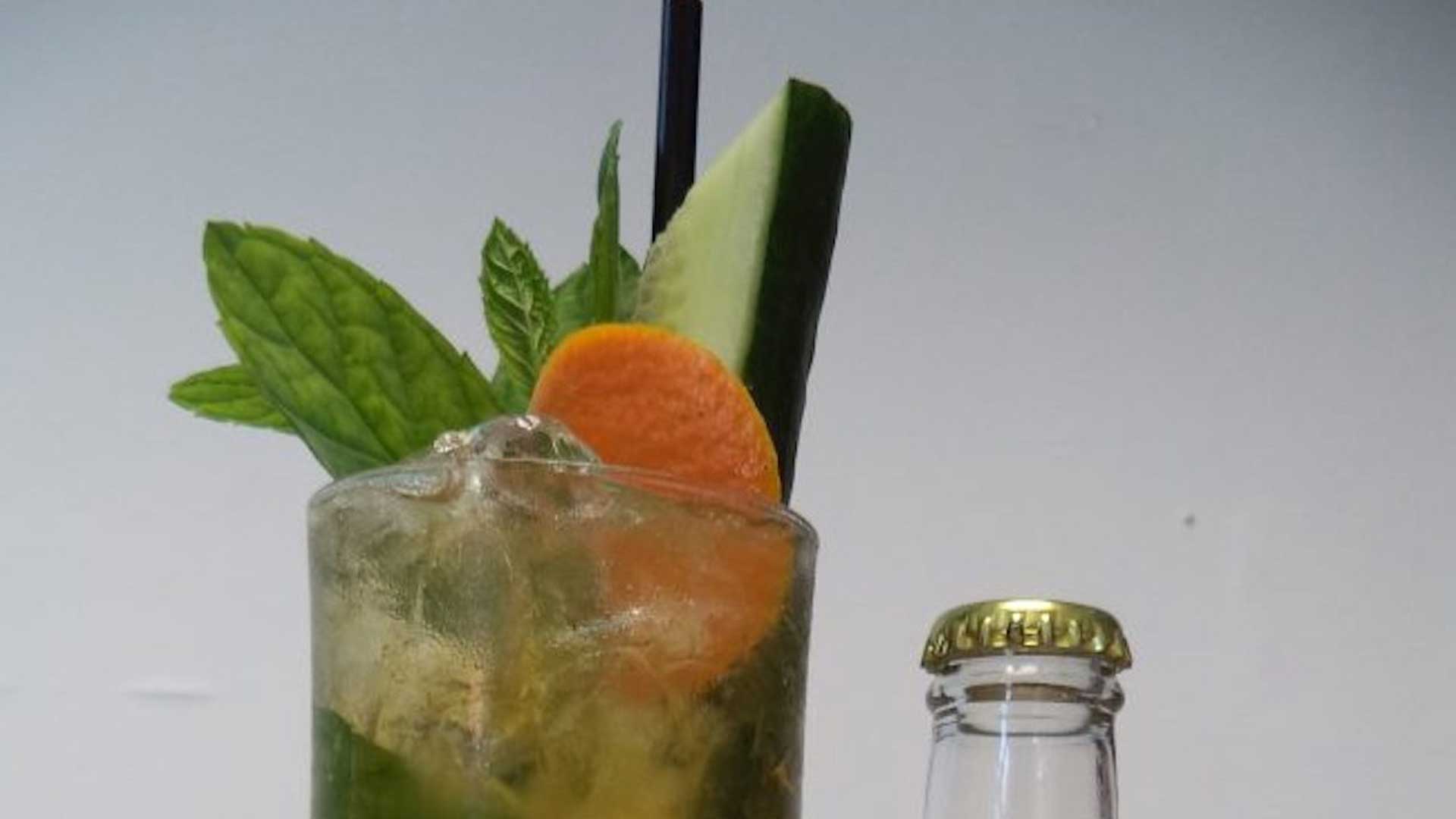 Our friends at Double Dutch Drinks sent us a sample of their Cucumber & Watermelon mixer to play with and we came up with the following cocktail recipe, hope you enjoy it!
The Dutch Garden Cocktail
Ingredients:

50ml Gin
Double Dutch Cucumber & Watermelon Mixer
Earl Grey & Orange Tea
1 Cucumber
Mint
1 Orange
1 Lime
Crushed Ice
10ml Sugar Syrup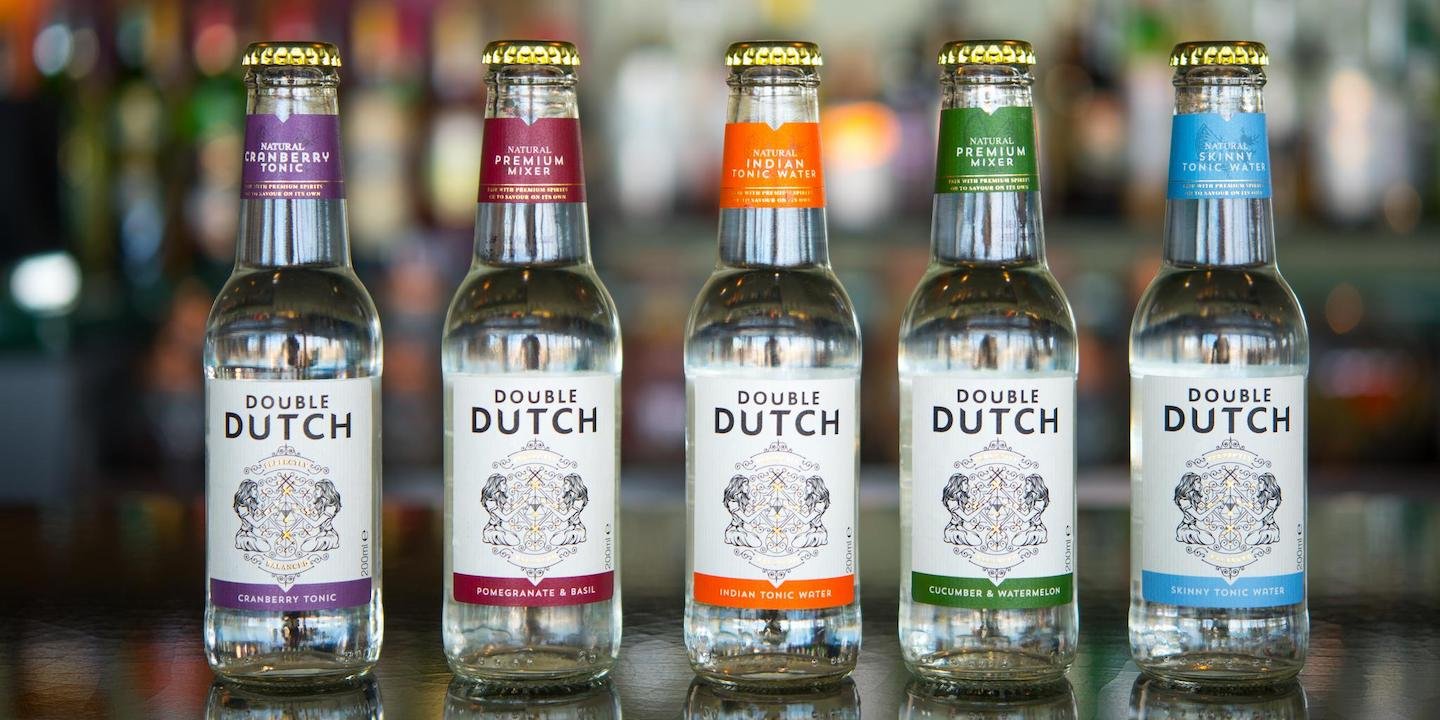 Tailored To Meet Your Needs
Choose one of our bespoke bar hire options and you'll have the freedom to create a truly unique experience for your guests. Our bars can be personalised with your own branding, while there's even the option to tailor your cocktail menu so that it fits with a wider theme.
You'll have a great selection of cocktails to choose from, ranging from the traditional to something a little more out-there.
Hiring a cocktail bar for your next corporate event is also a great way to get people talking and break the ice.
We have a full team of mixologists and flair bartenders on hand to entertain your guests and bring everyone together for a corporate event with a difference.
Method:
1. Infuse the gin by stewing in earl grey & orange tea bags for 24 hours like this.
2. Select a tall glass and pour in 50ml of the infused gin.
3. Add 6 leaves of mint to the glass, juice of 1/2 a lime and 10ml of sugar syrup (or more if you have a sweet tooth!).
4. Fill the glass with crushed ice and stir.
5. Top the drink up with Double Dutch Cucumber & Watermelon Mixer.
6. Garnish your cocktail with a stick of cucumber, a sprig of mint and flamed orange peel (see below!).
Flamed Orange Peel:
1. Cut a round piece of orange peel about 1.5 inches wide.
2. Hold the flame against the peel.
3. Squeeze the peel oils on top of your cocktail, with the flame in between. The flame should burn up for a second whilst the oils are passing through it. This technique adds a dash of orange flavour to your cocktail and looks pretty impressive too!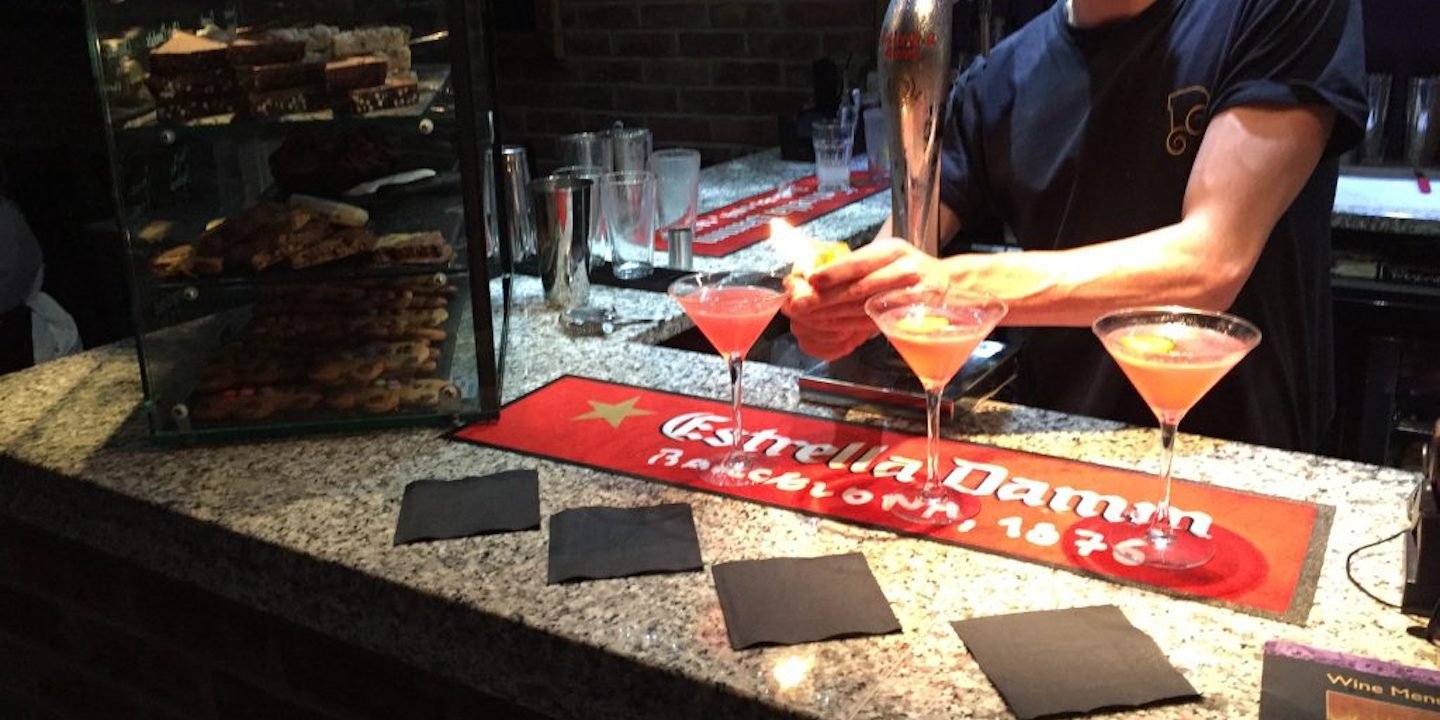 Speak with an Expert Mixologist
Creating the ultimate mobile bar experience for your corporate event is just a phone call away.
Our expert mixologists listen to your goals, dreams and help you create the ultimate event.
Take advantage of a no-obligation consultation and click the button below to get started.